We did a small mod santa and BG & Sonny got Aunt Kay! They were super excited so here are some photos!
Check out this wrapping paper
Sonny starts digging in
Wait on me Sonny it said BG & Sonny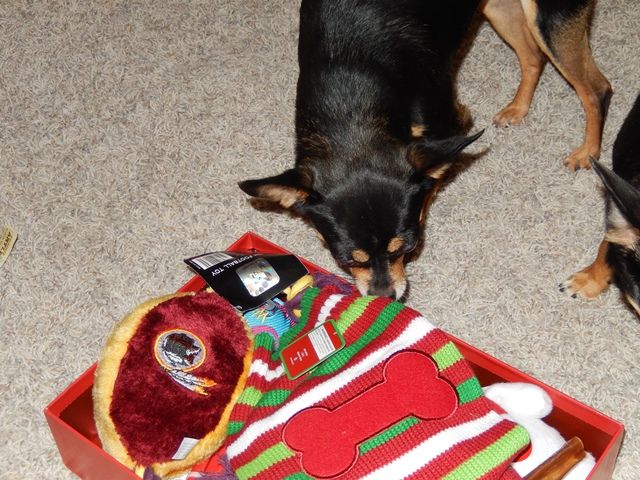 Not waiting for mom to remove the paper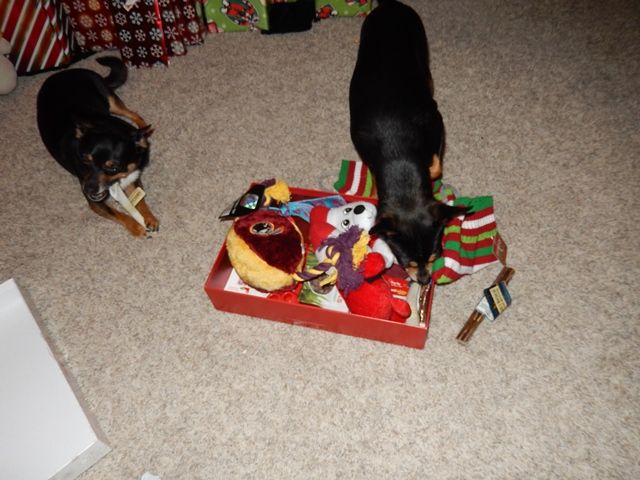 BG
Still digging
Check out our new sweaters! Perfect fit!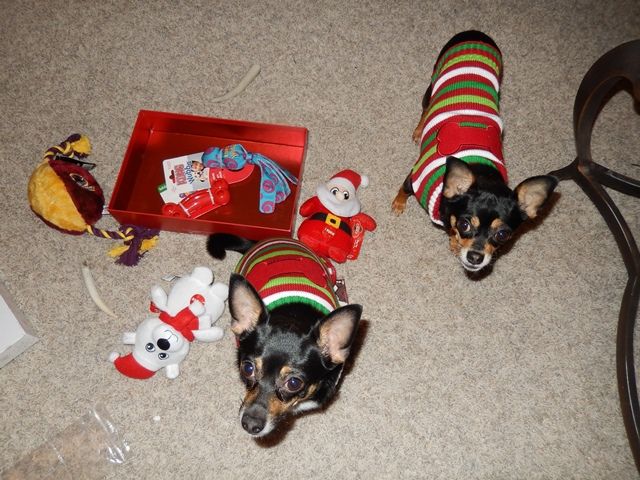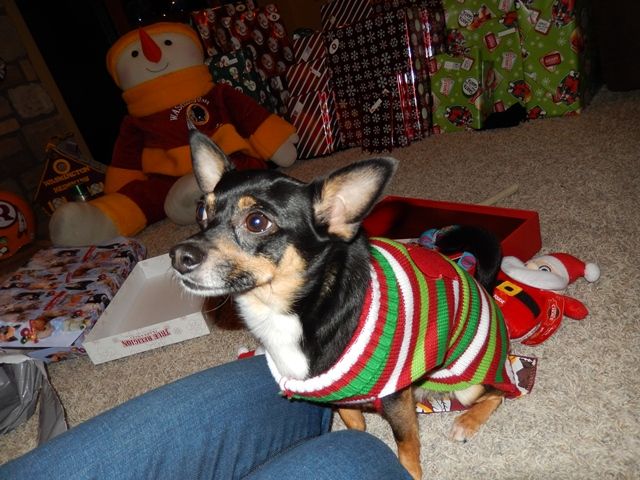 Mom don't put it up yet we want more treats and want to play more
They LOVED the antlers! They tried the ZP ones and were ok with it but loved these. They also like the treats! I was shocked as BG is not a fish fan but as you can see from the sweater photos they were sitting pretty for more and the toys have been dragged all over the house LOL