I got the dog's two Christmas presents in, so I went ahead and am letting them use them! I LOVE them both!
First is the new Wooflink Chic 3 carrier. It's in the new color Chocolate Snakeskin. It is fabulous! The light was a little bright in the picture, but it looks so great. I took the dogs in it today for the first time and got two compliments on it and we just ran into PetSmart! It has two big pockets to keep things in. The zipper on the front that you can see is one and there is one on the back that is the same size. The top that zips them in is see through it also velcros at the end. It seems pretty escape proof. One end has a mesh end that has a flap that can cover it up. It unzips, but is really small. Ella could fit through it, but Chloe might not.
Both dogs fit in the great! For reference they are 4.5 pounds and 3 pounds. Chloe wasn't cooperating with the camera today!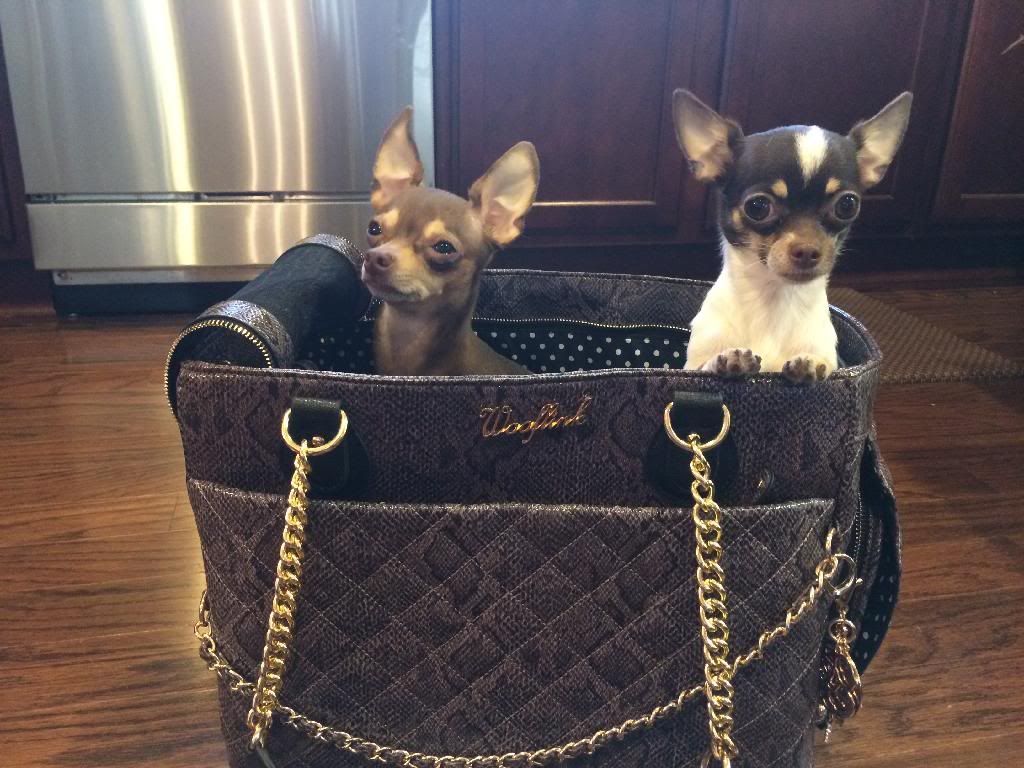 And this one is just funny, so I had to add it.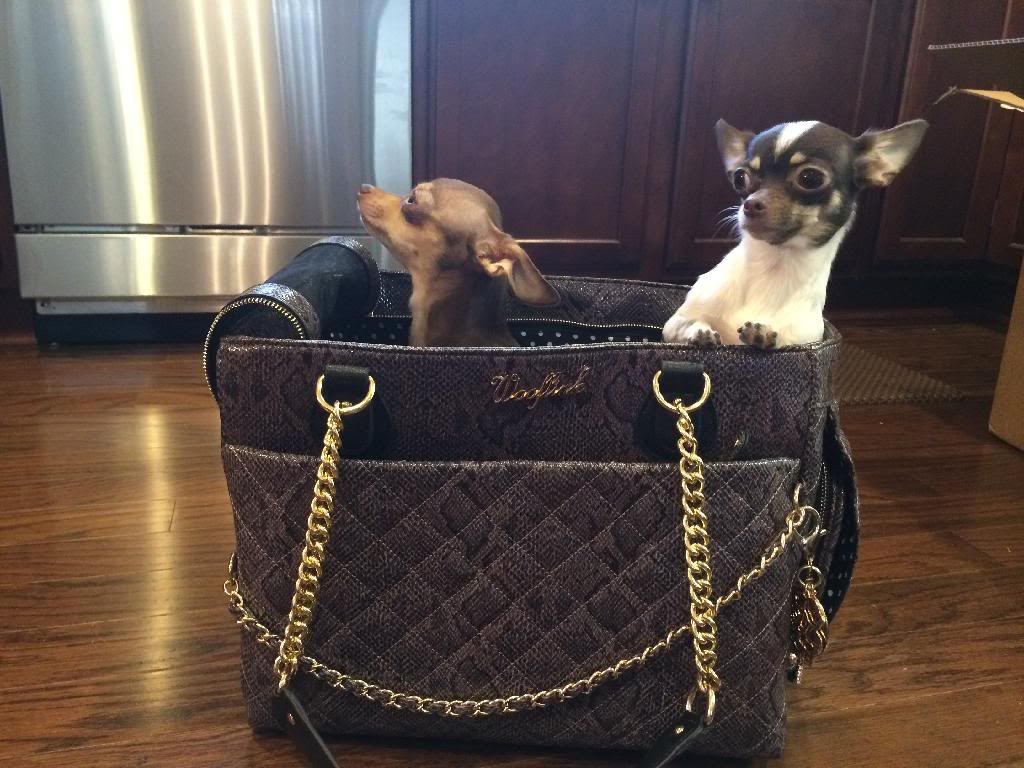 The next thing they got was the new Susan Lanci bed in chocolate.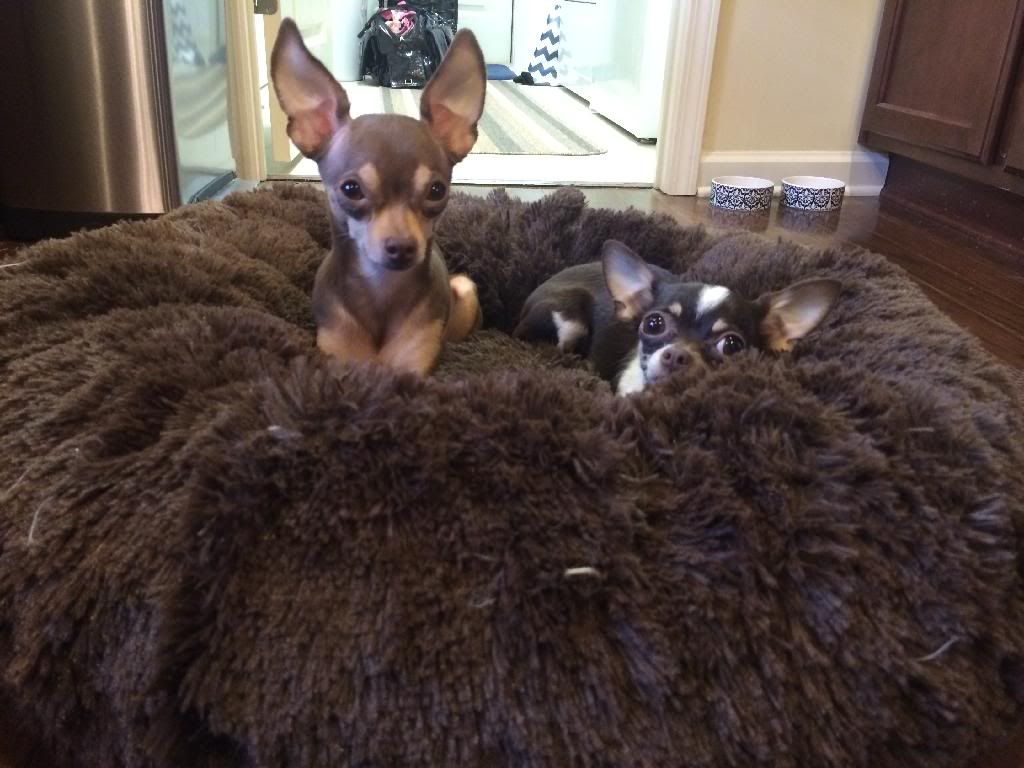 They love it!