We brought Jethro in for the winter and set up his indoor home in the living room so he can interact with the other furkids.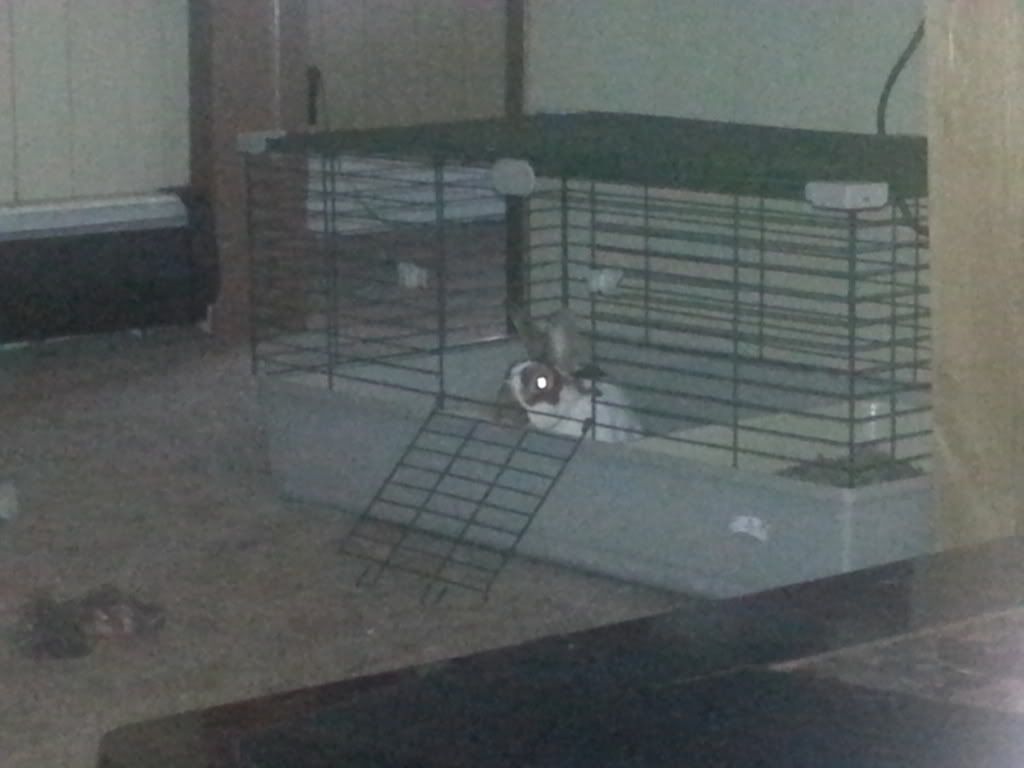 We leave his door open, he gets really upset if we close it, actually. He really wants to come out, and has twice, but Stella gets too excited and rushes him as soon as he hits the ground!
She wants him to come out. He wants to come out; but there's no way while she's paying so much attention!
"Hey Jethro! You should come out from there! Got any tasty choco-treats for me?"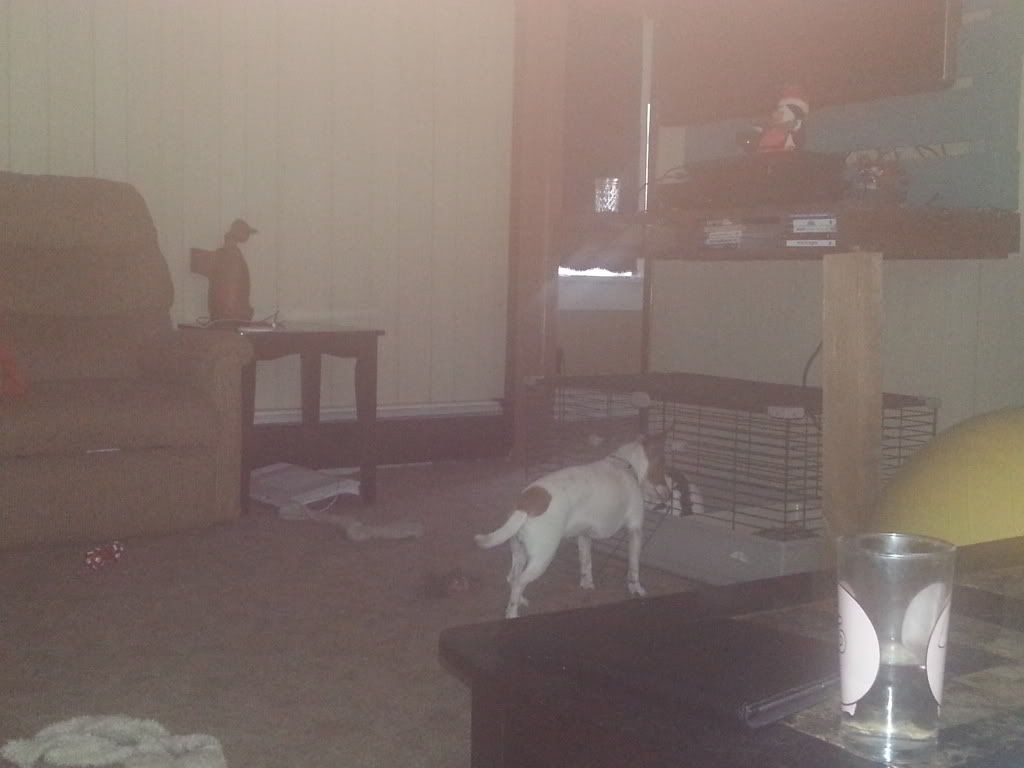 I'm so glad that my little fur-family gets along so well