Pippi wants to say a huge thank you to her SS match - She LOVES the dress especially, her tail didnt stop once I put it on her!
"Mummy I want to open it NOW!"
"oooo whats in here?"
"Is this for me?"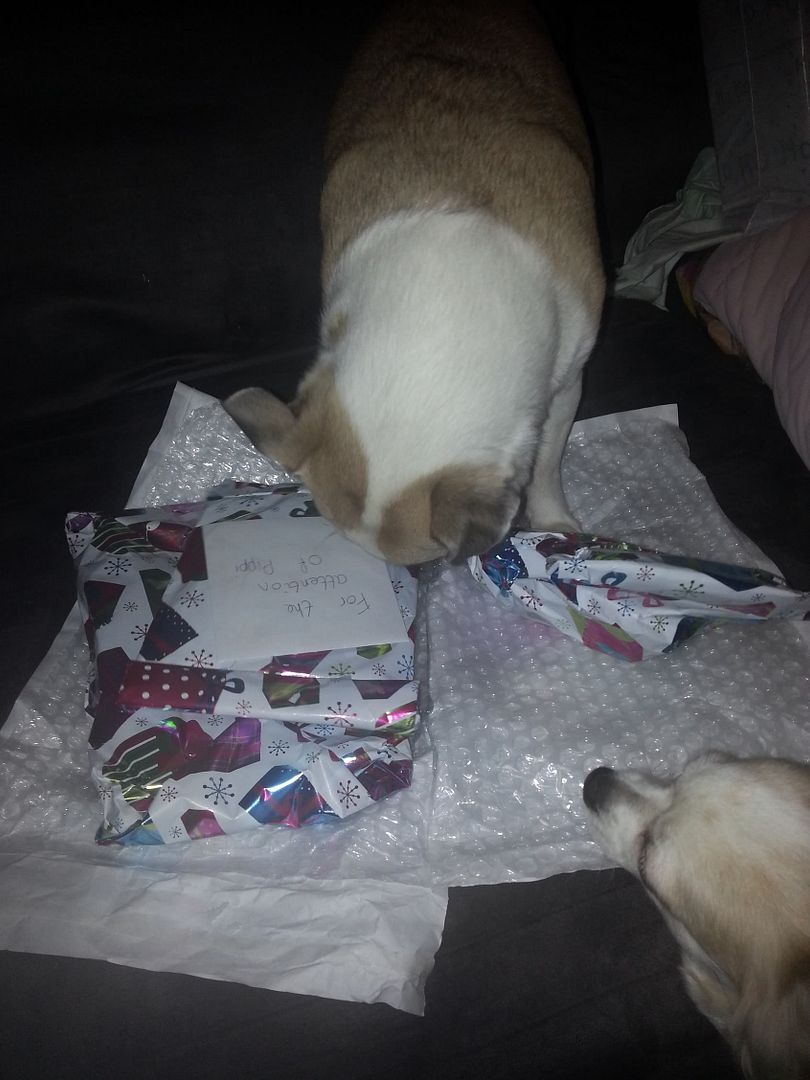 Yoda says "I wanna join in too"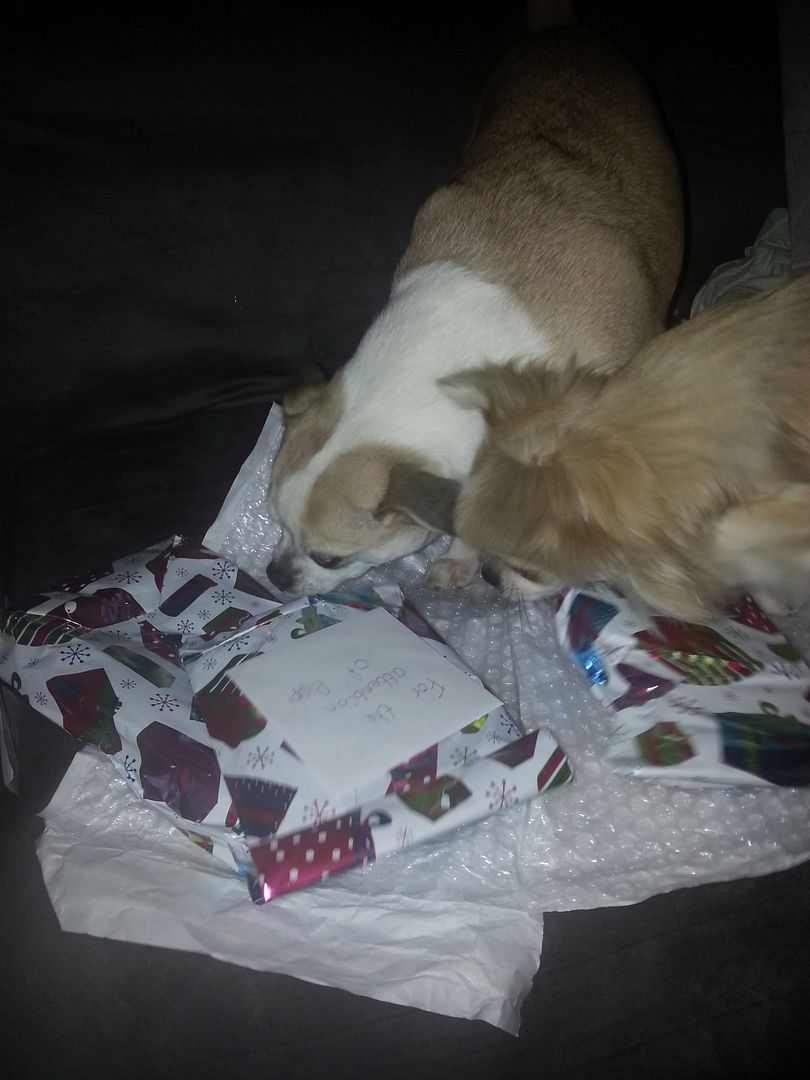 "It says here this is for me!"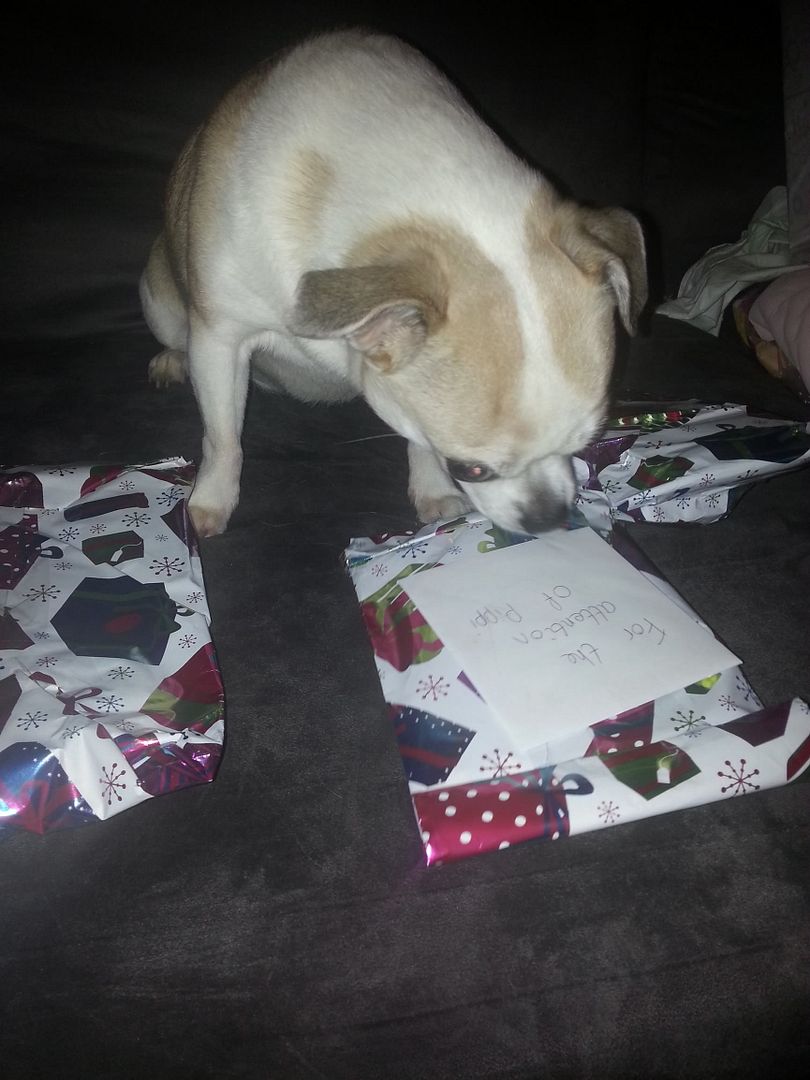 "Hurry up and take the pictures so I can open them"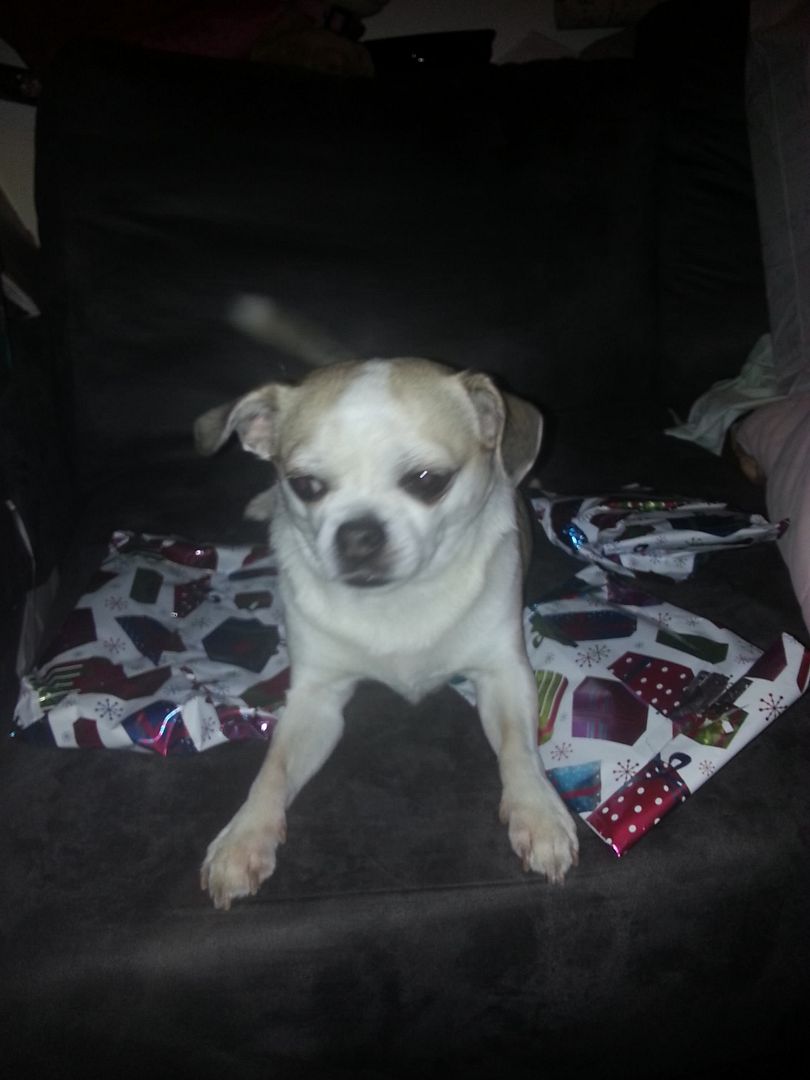 "I know what these are! My favourite!!"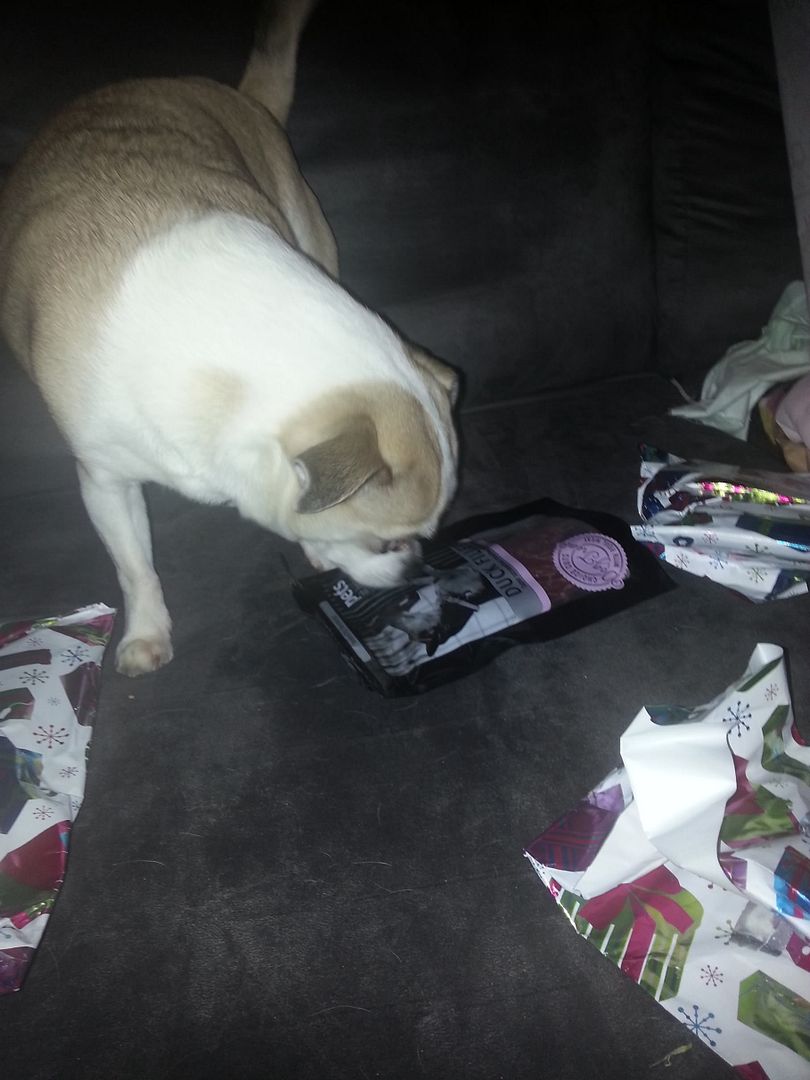 "no Shelby, these are MINE!"
__________________
MY FACEBOOK ACCOUNT - Come find us!!!
Pippi - 9 Year old Chihuahua/Pug mix
Maisie - 4 year old Longcoat Chihuahua
Shelby - 2 year Longcoat Chihuahua
Yoda - 2 year Longcoat Chihuahua
Skye - 11 month old Longcoat Chihuahua
Blaize - 11 month old Longcoat Chihuahua
Spike - 11 month old Longcoat Chihuahua
Oliver - 11 month old special needs Longcoat Chihuahua