"Ill just keep my paws on it so the other dogs dont get it"
*hides them all in the corner*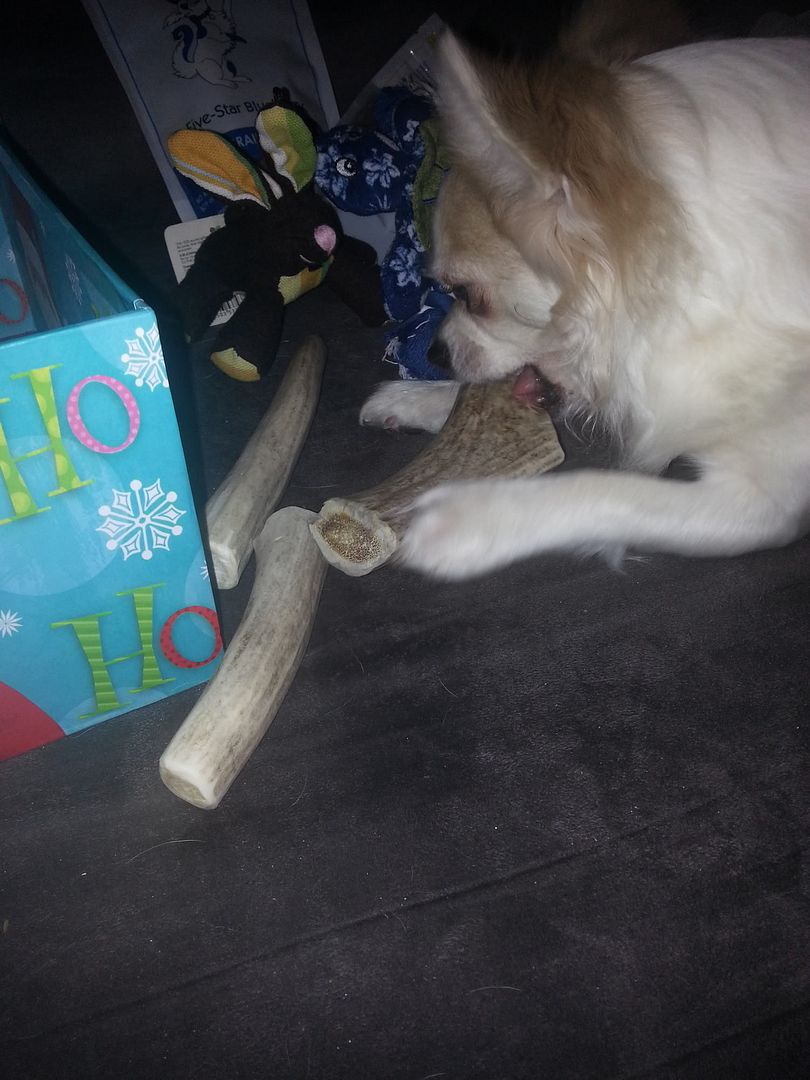 "This one tastes good too"
"Walk later? I want this first!" Laying on her new lead to make sure nobody else gets a walk with it
Maisie let Pippi come and share the antlers - and i got a great new book
"Mum I was chewing that!!!"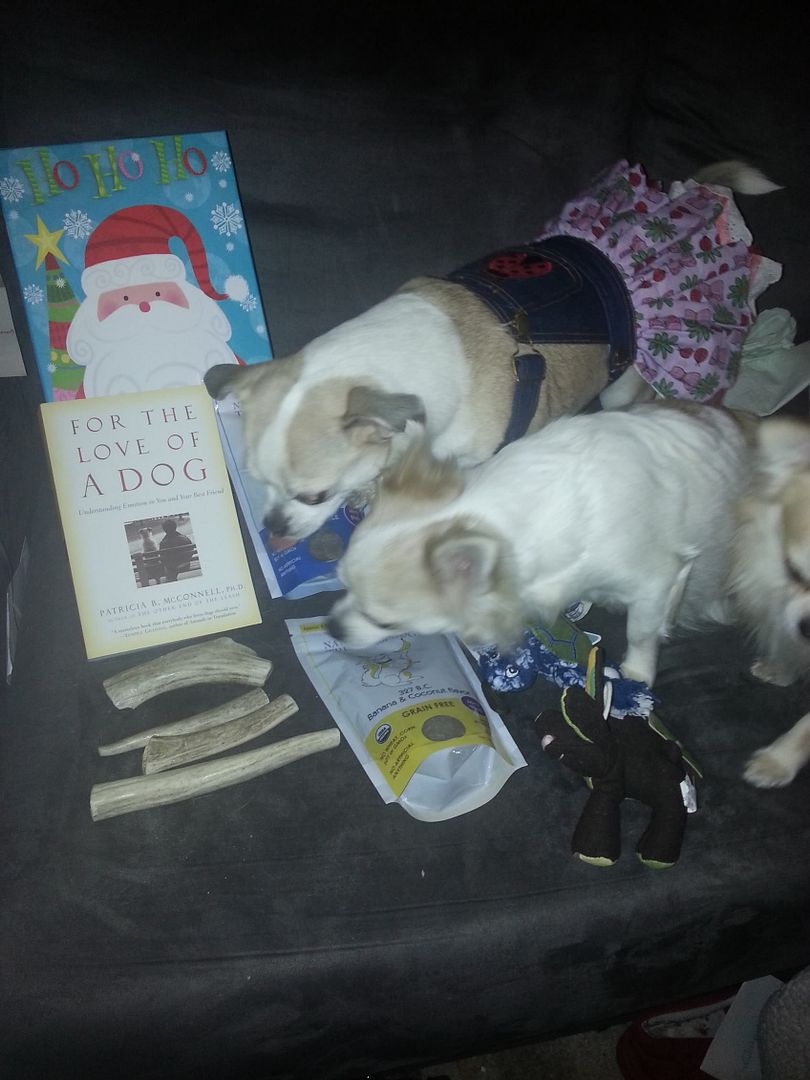 "Thank you to my Secret Santa - I loved everything"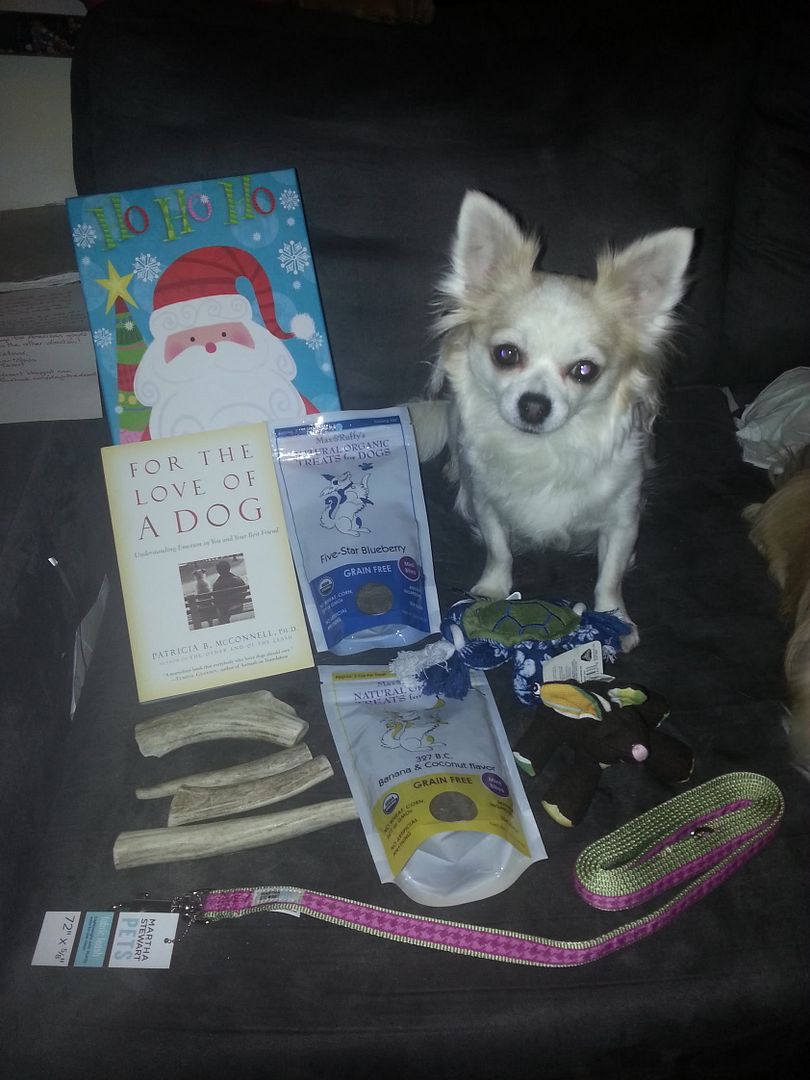 "Listen cat, you arent getting any of this!"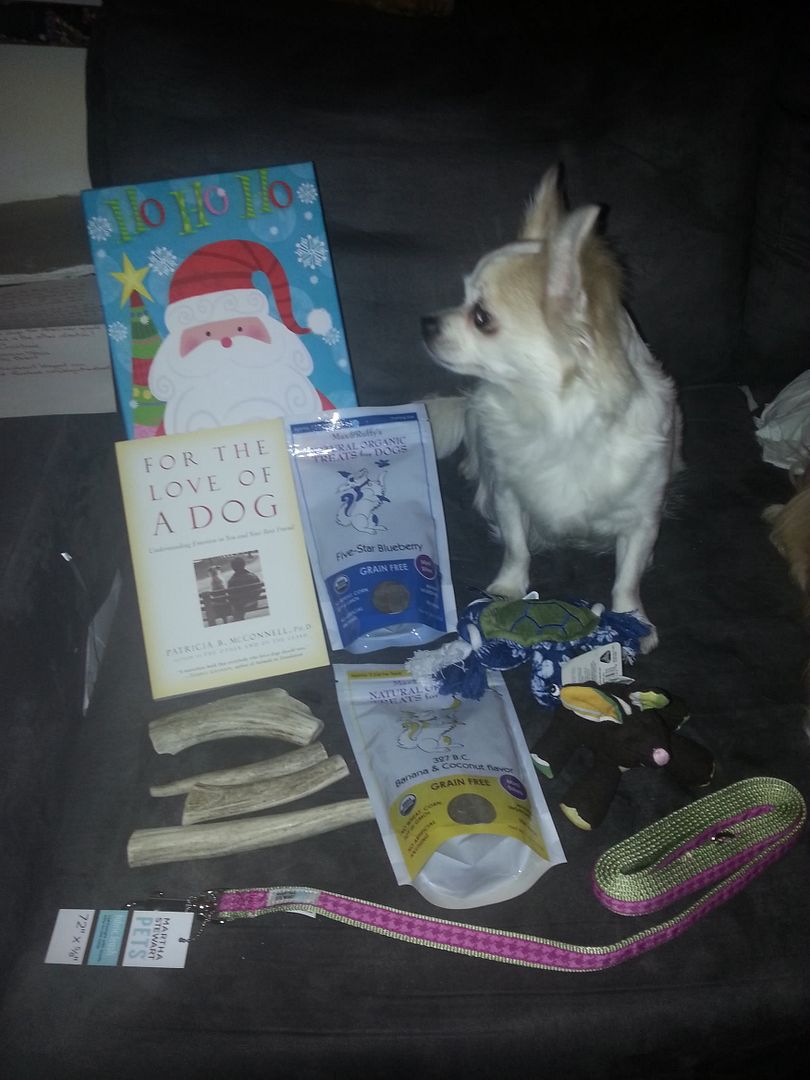 Back to chewing her Antler!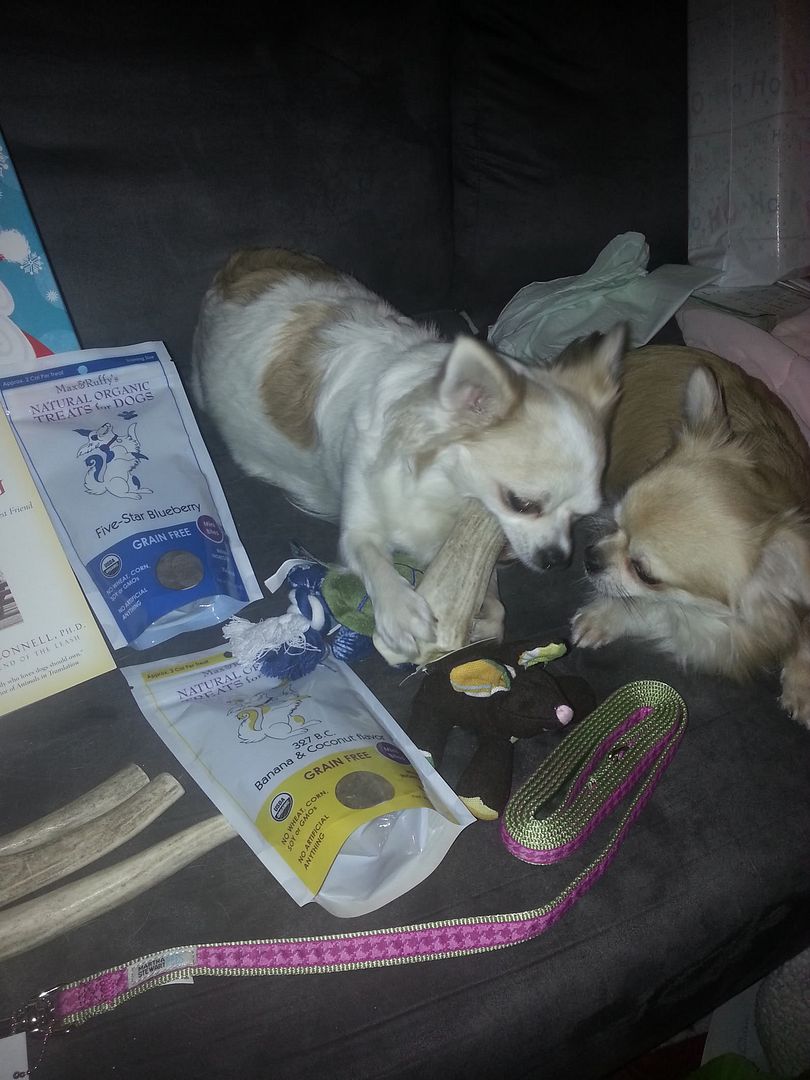 __________________
MY FACEBOOK ACCOUNT - Come find us!!!
Pippi - 9 Year old Chihuahua/Pug mix
Maisie - 4 year old Longcoat Chihuahua
Shelby - 2 year Longcoat Chihuahua
Yoda - 2 year Longcoat Chihuahua
Skye - 11 month old Longcoat Chihuahua
Blaize - 11 month old Longcoat Chihuahua
Spike - 11 month old Longcoat Chihuahua
Oliver - 11 month old special needs Longcoat Chihuahua