"Just let me dig and check"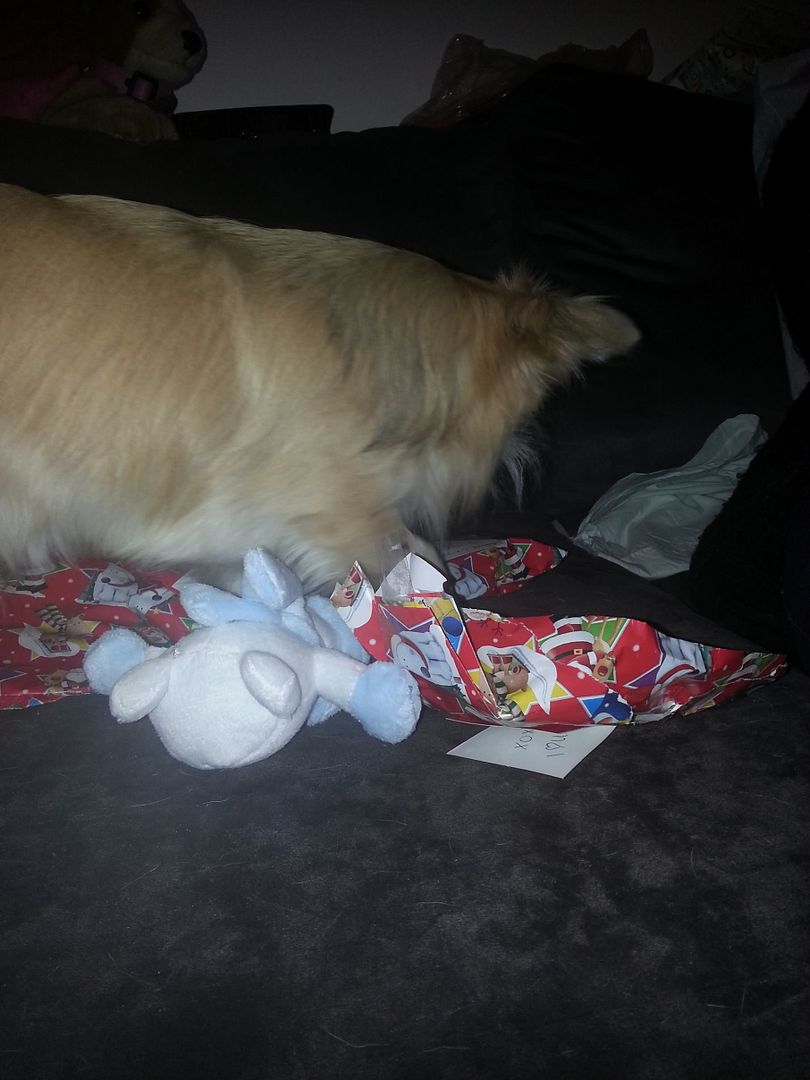 "ooo I know what these are, my favourite treats ever!!"
"Open them!! Please"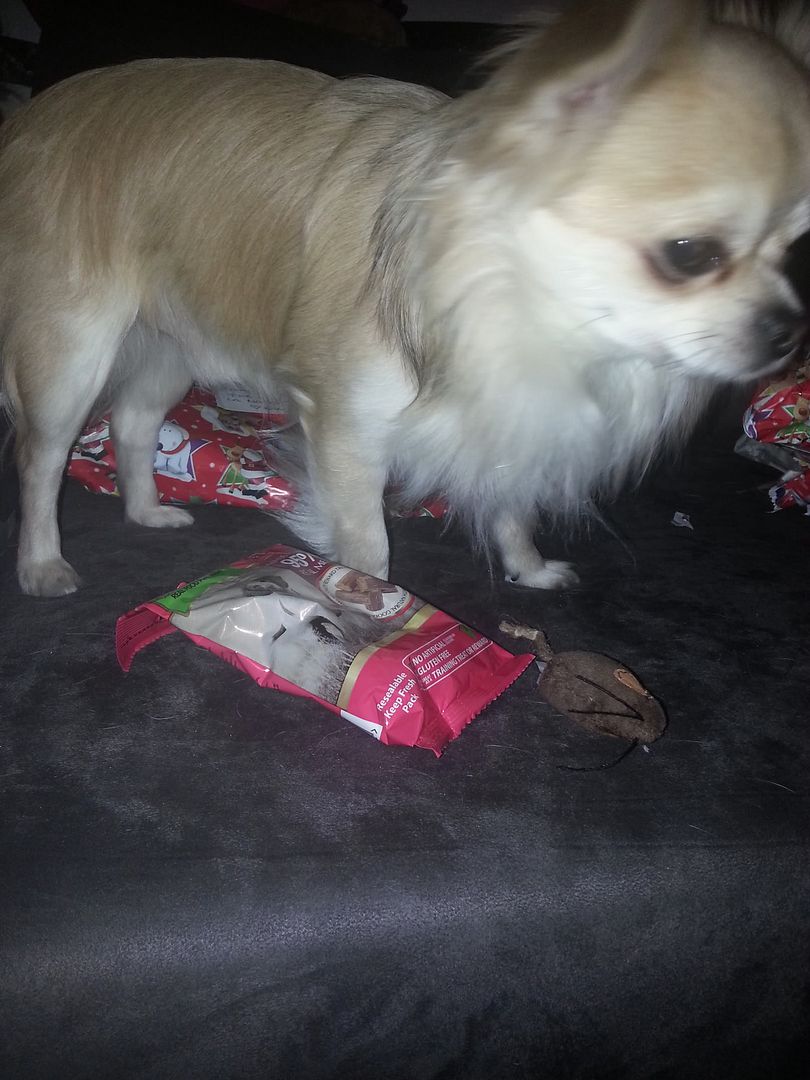 "These mean a walk! Yay!"
"Ooo whats this?"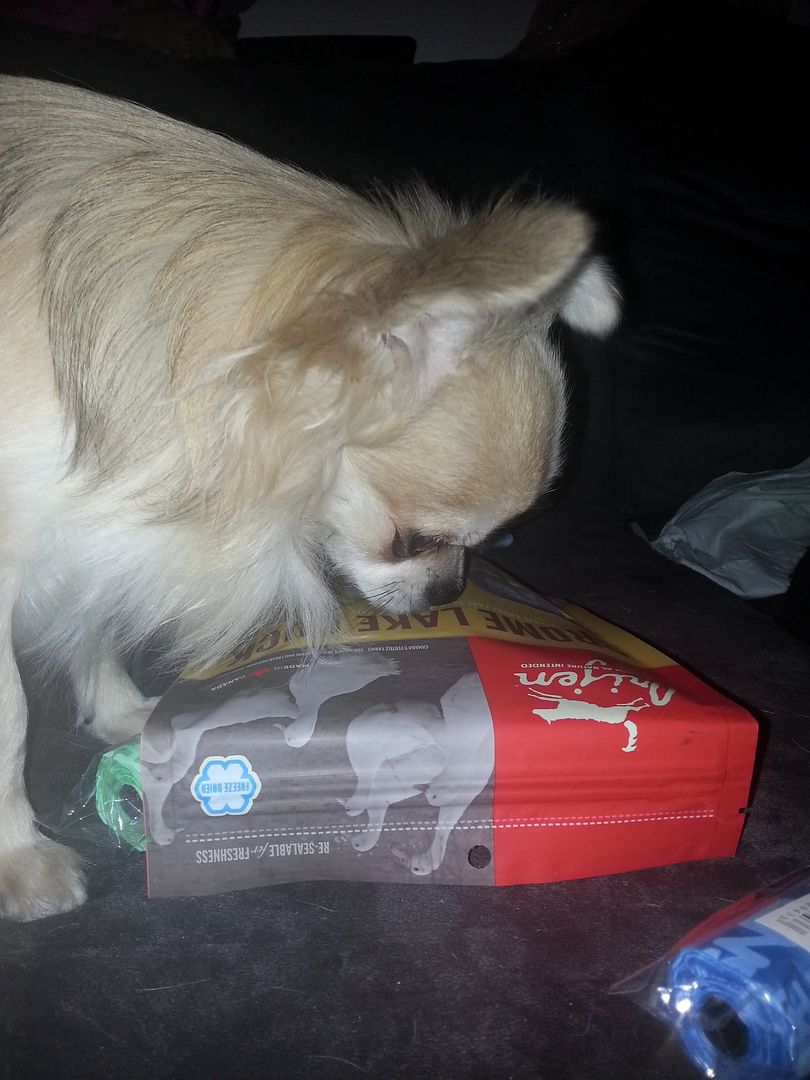 "These smell nice"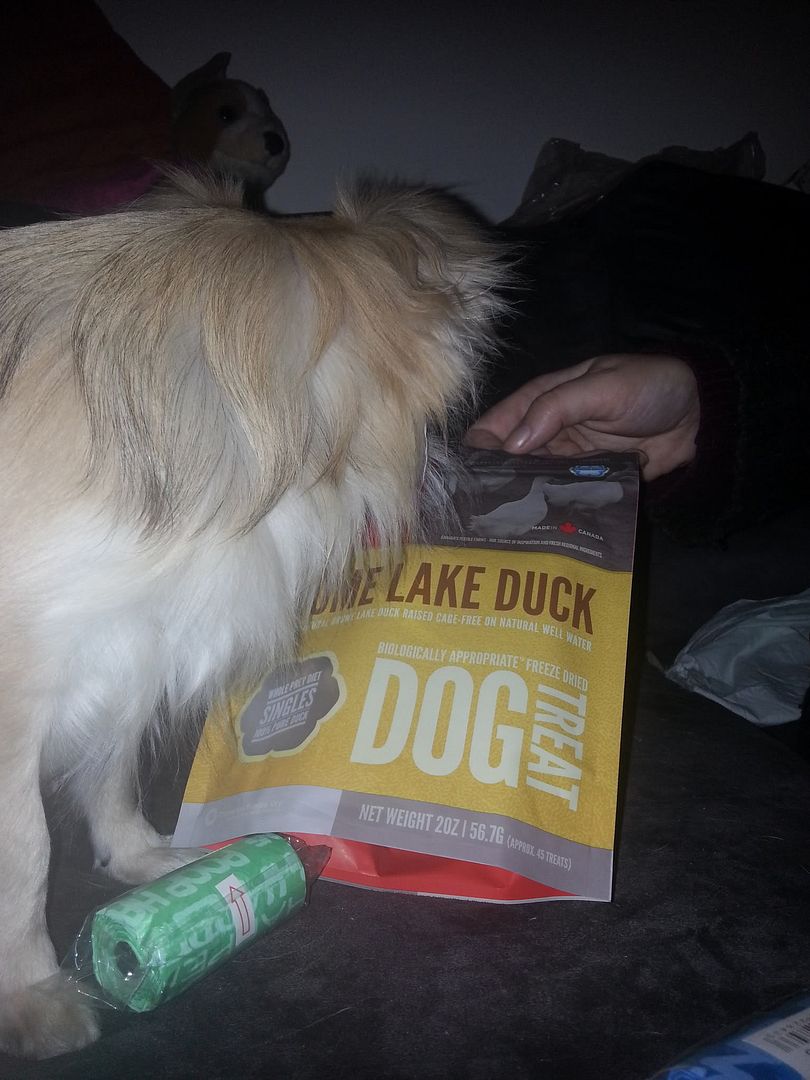 "Bath time?"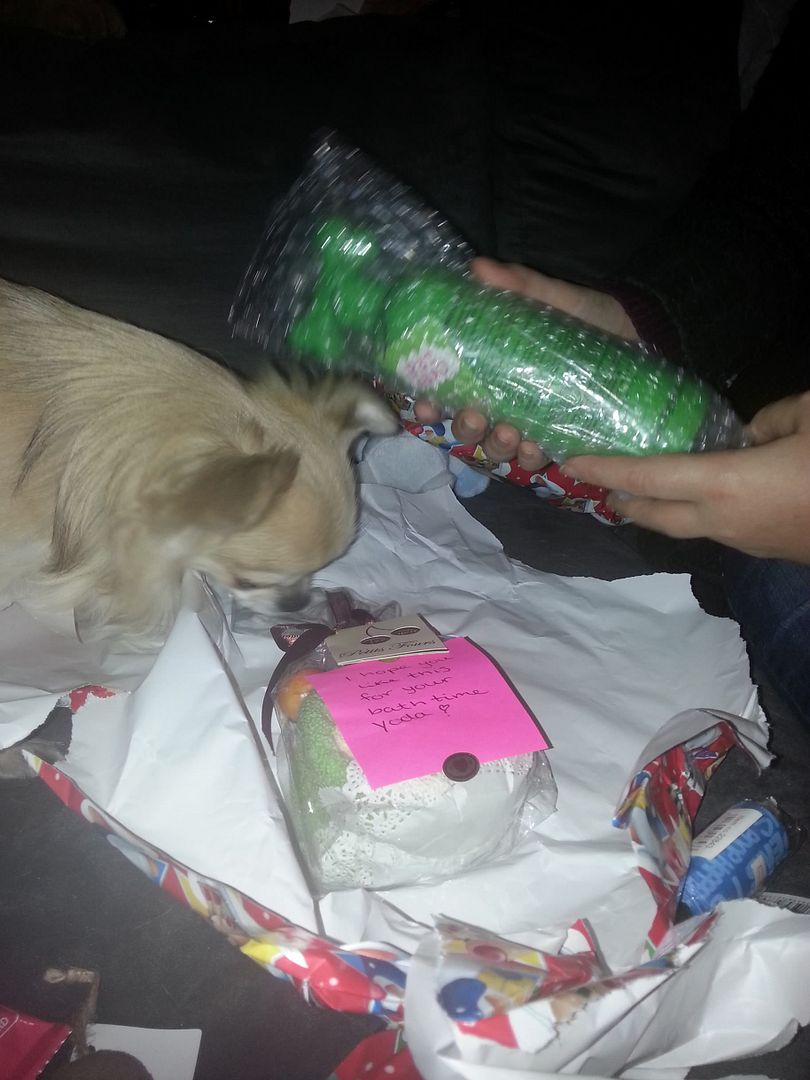 "Im going to smell great"
So sorry this pictures dark - the flash wouldnt work as my battery was too low! But Yoda loved his presents, and wants to say a big thank you for them all - and I want to say thank you for the human chocolate - yum!!!!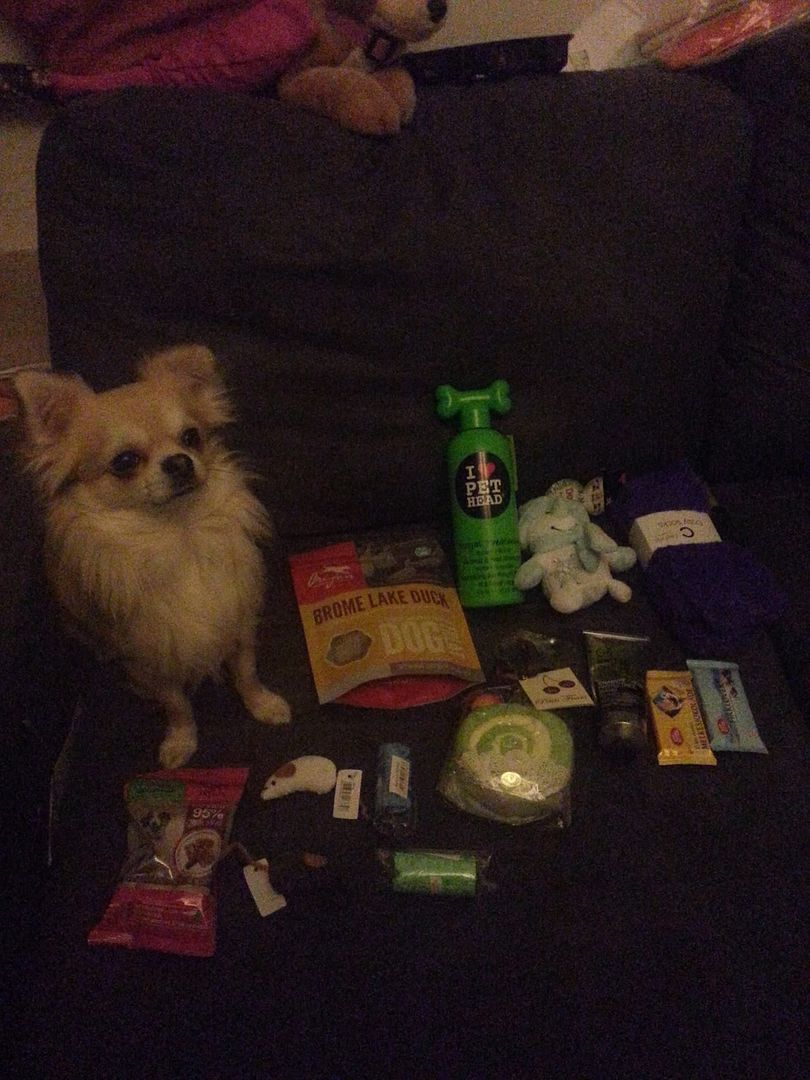 __________________
MY FACEBOOK ACCOUNT - Come find us!!!
Pippi - 9 Year old Chihuahua/Pug mix
Maisie - 4 year old Longcoat Chihuahua
Shelby - 2 year Longcoat Chihuahua
Yoda - 2 year Longcoat Chihuahua
Skye - 11 month old Longcoat Chihuahua
Blaize - 11 month old Longcoat Chihuahua
Spike - 11 month old Longcoat Chihuahua
Oliver - 11 month old special needs Longcoat Chihuahua