With all this snow, I'm getting cabin fever! B and I are snowed in with the chihuahuas! So we took some photos to share with our friends!
Lola's says "wait I'm not weady people!!"
My handsome Mojo boy!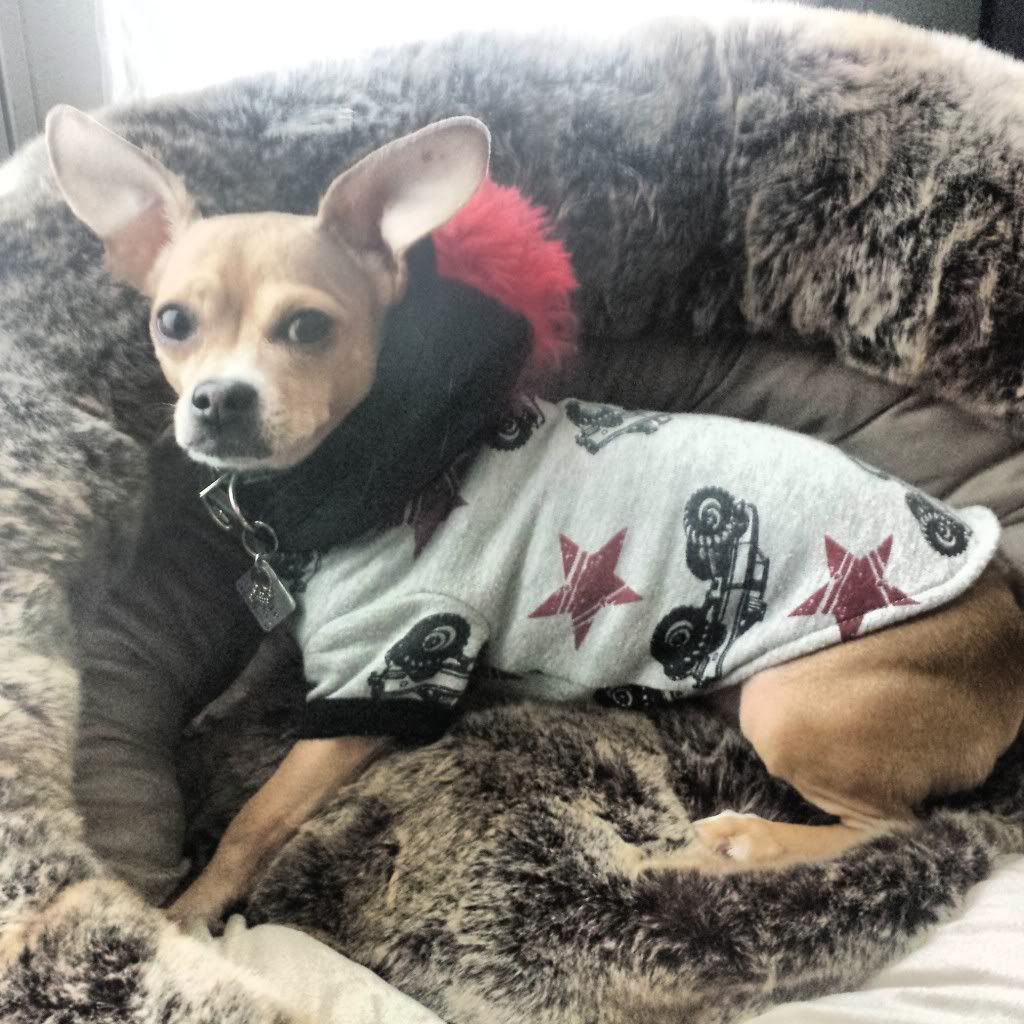 Leo and his baby, he loves her! Can u tell??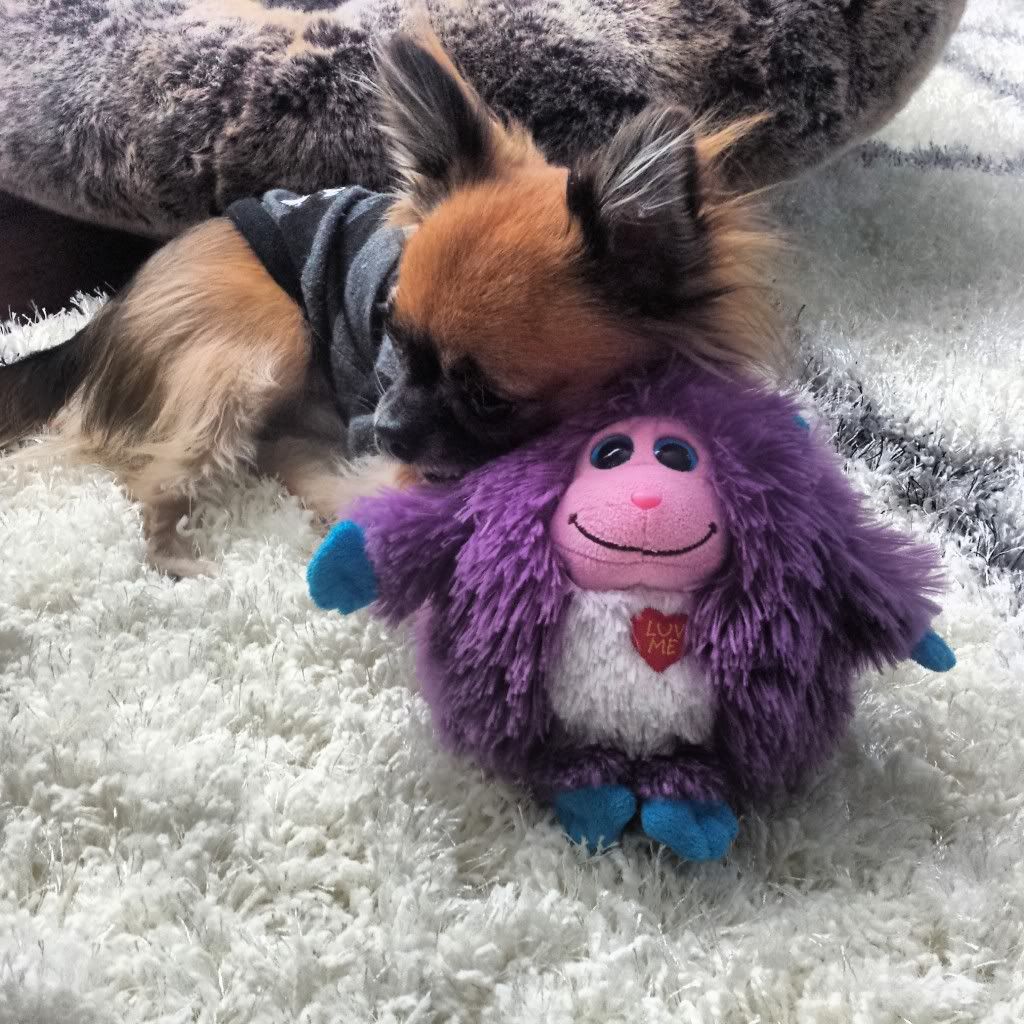 Lola says she feels silly with her hood up inside!! But I reassured her she looks beautiful!!
Mama's boys!! Mojo is always a bed hog!!
Lola showed mojo where to go and made him move! Lol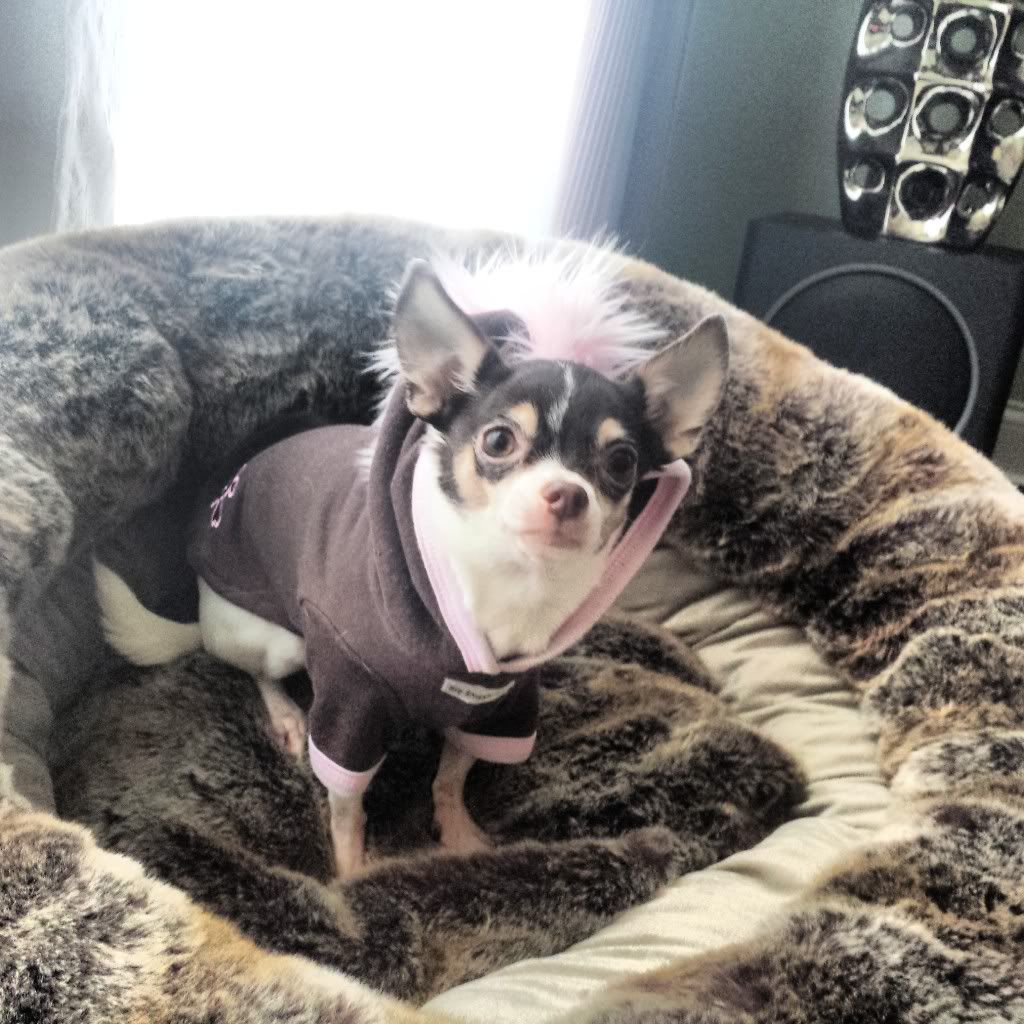 My sweet little chicken nugget is turning 1 in 3 days, tear tear ;(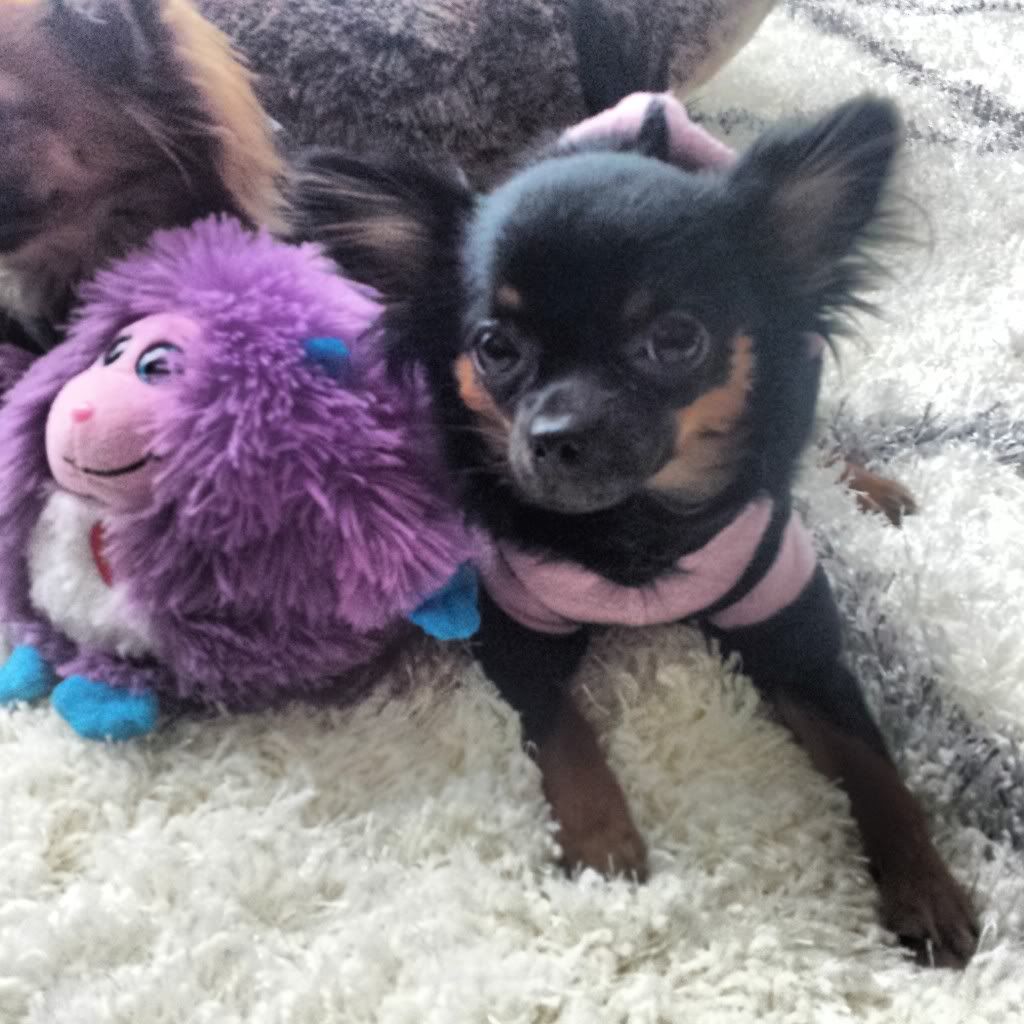 Mama you awe getting too cwose in my pewsonaw space, geez!!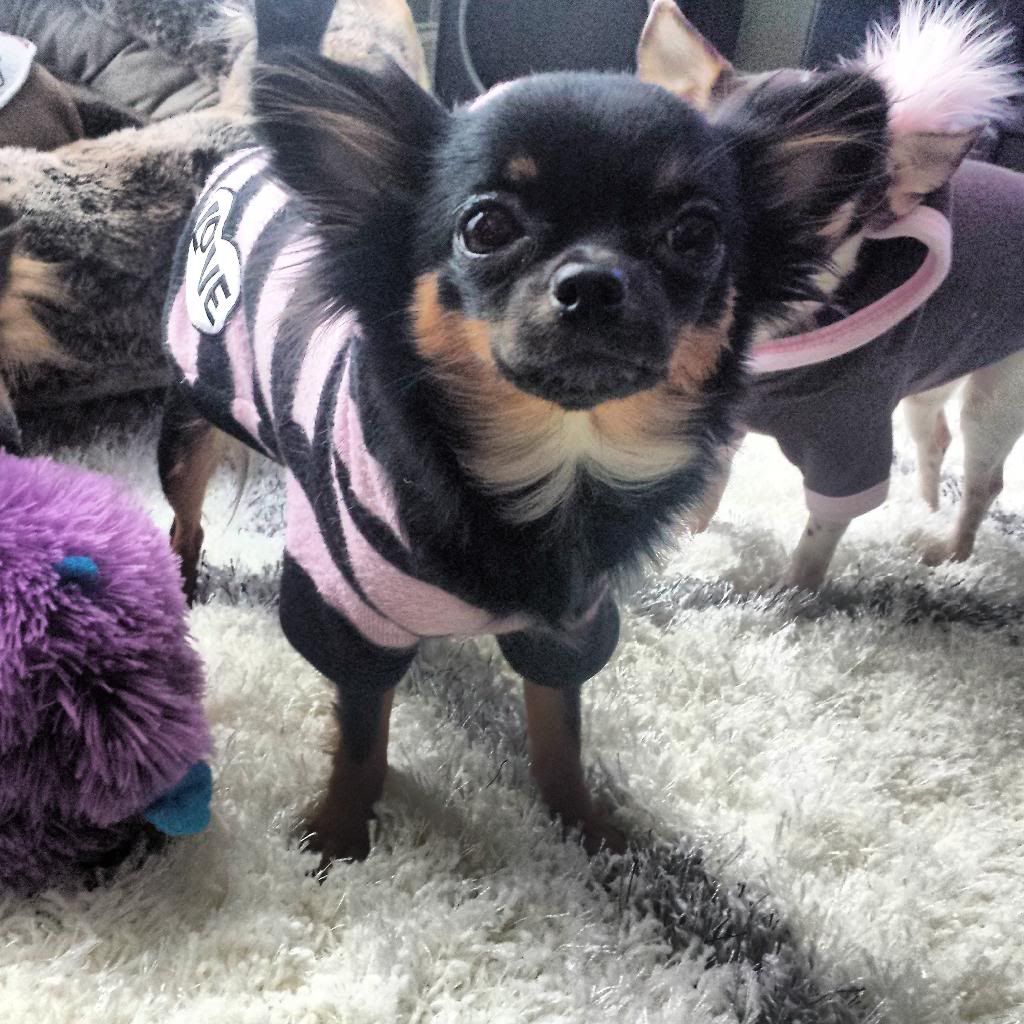 Almost a good group shot if Meemers was looking!!
My little angels, best friends!!
Sent from
Petguide.com Free App