Maisie gave birth to her 2nd (and final) litter of puppies on the 30th of December. They werent due until the 4th of January so they were premature, and sadly we lost a beautiful tricolour girl - even feeding her round the clock every hour she still wasnt strong enough to make it
But we have one beautiful girl and 4 beautiful boys, all gaining weight nicely and doing well.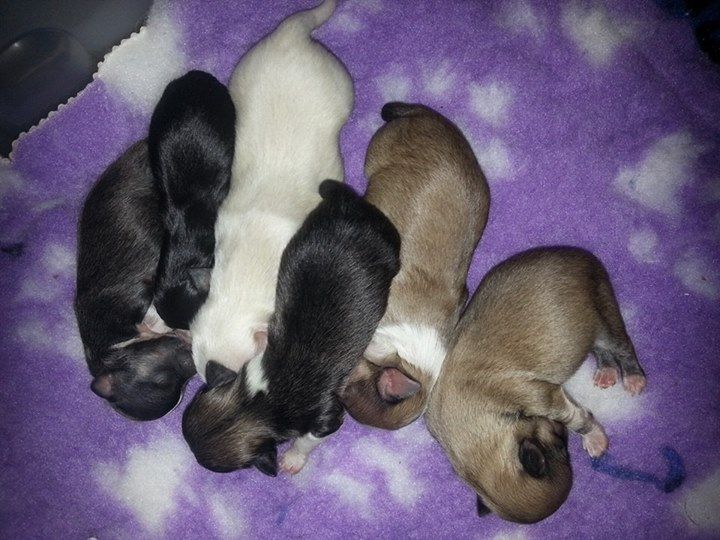 __________________
MY FACEBOOK ACCOUNT - Come find us!!!
Pippi - 9 Year old Chihuahua/Pug mix
Maisie - 4 year old Longcoat Chihuahua
Shelby - 2 year Longcoat Chihuahua
Yoda - 2 year Longcoat Chihuahua
Skye - 11 month old Longcoat Chihuahua
Blaize - 11 month old Longcoat Chihuahua
Spike - 11 month old Longcoat Chihuahua
Oliver - 11 month old special needs Longcoat Chihuahua