My friends electricity went out, it's -14 below zero, where do you go with two 20 month old GSD's and an adult? Over here, we got through last night. I came down with a raging case of bronchitis and fever, we sold our house two days ago, we have to move to Florida, and be out of our house within a month. We have to find a house first...and I have a broken foot. Oh yeah, it's still -14 degrees below!
Our beautiful house guests and their Mom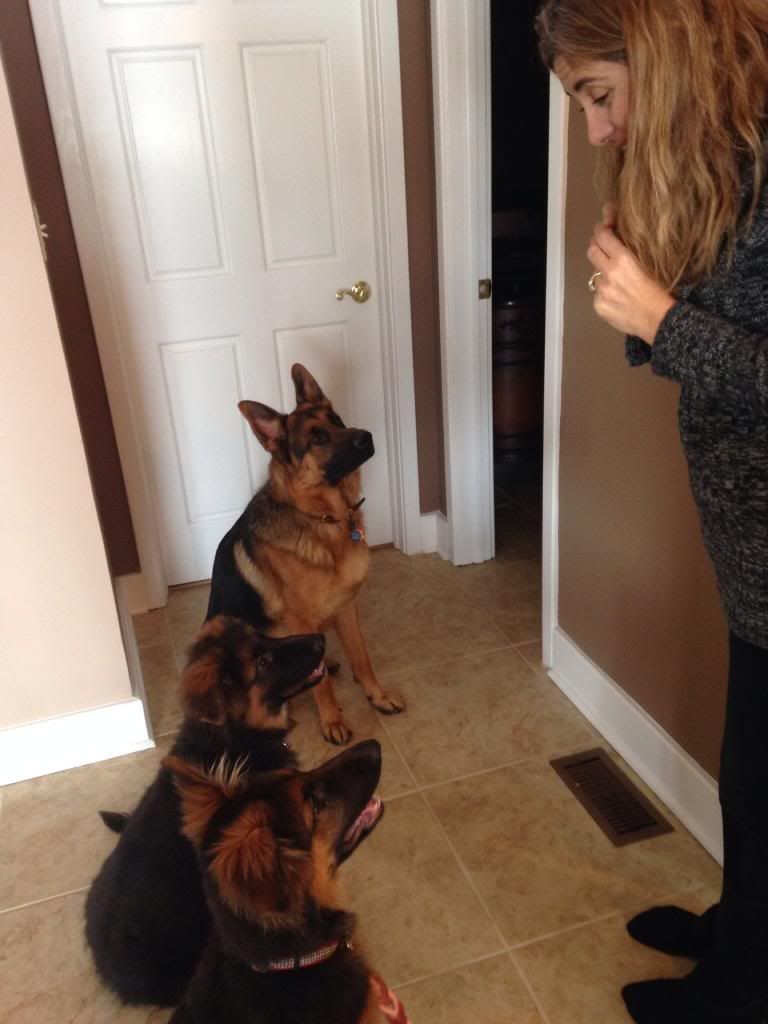 Before the blizzard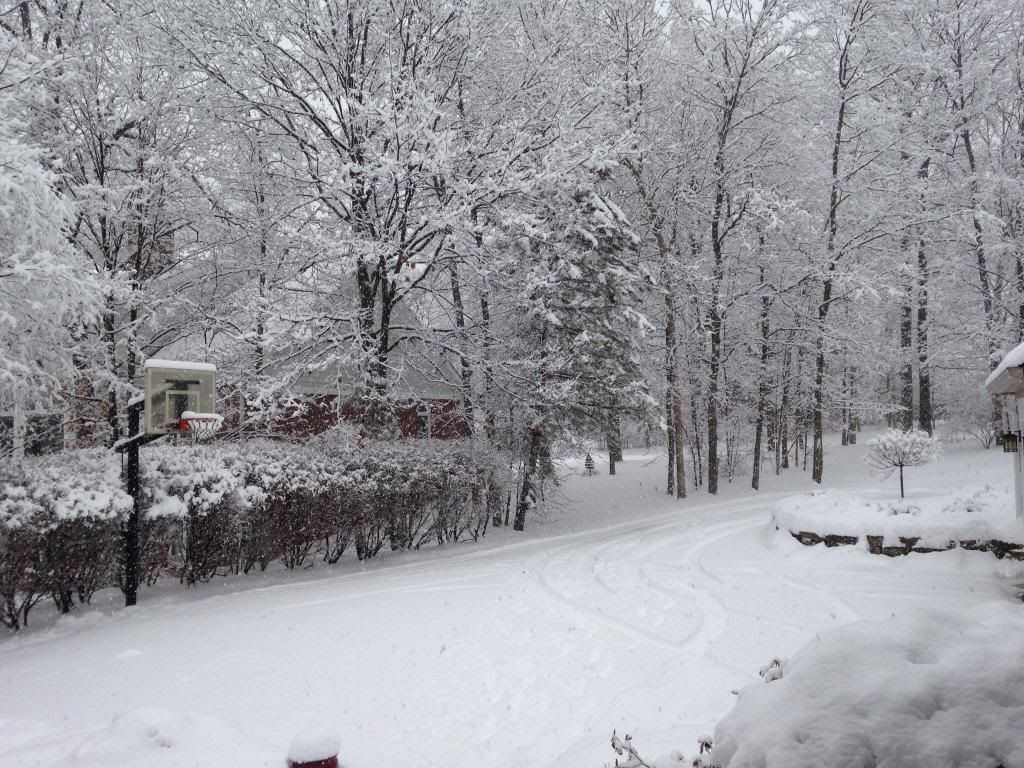 Behaving for one second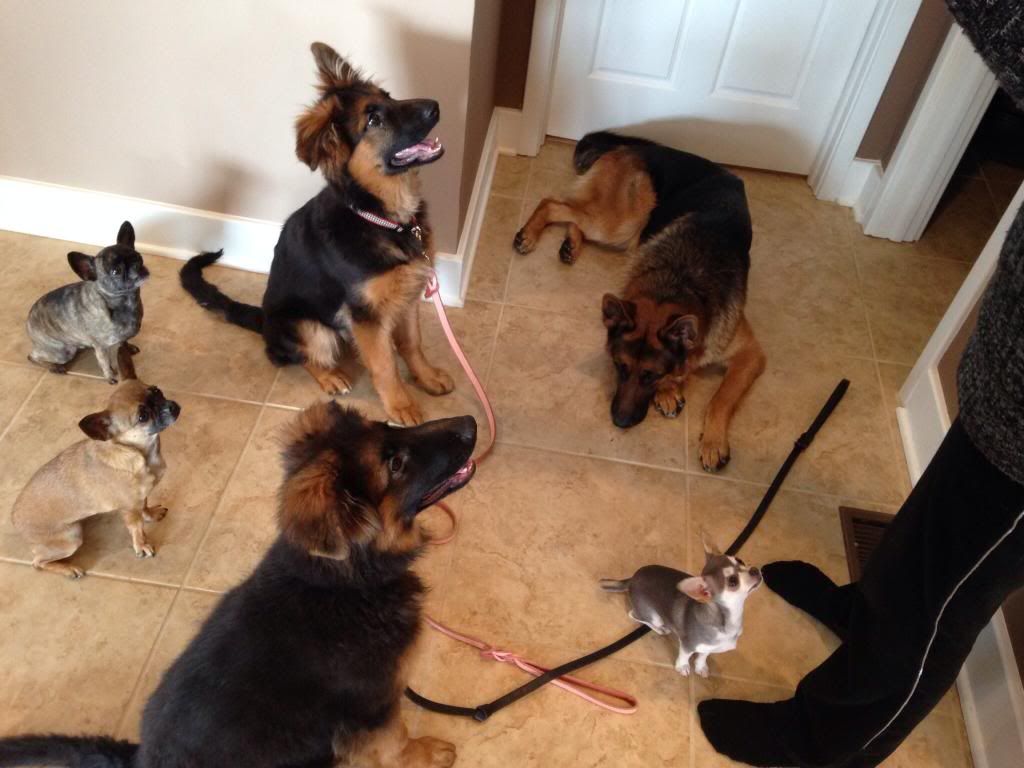 Lily playing euchre with my friends husband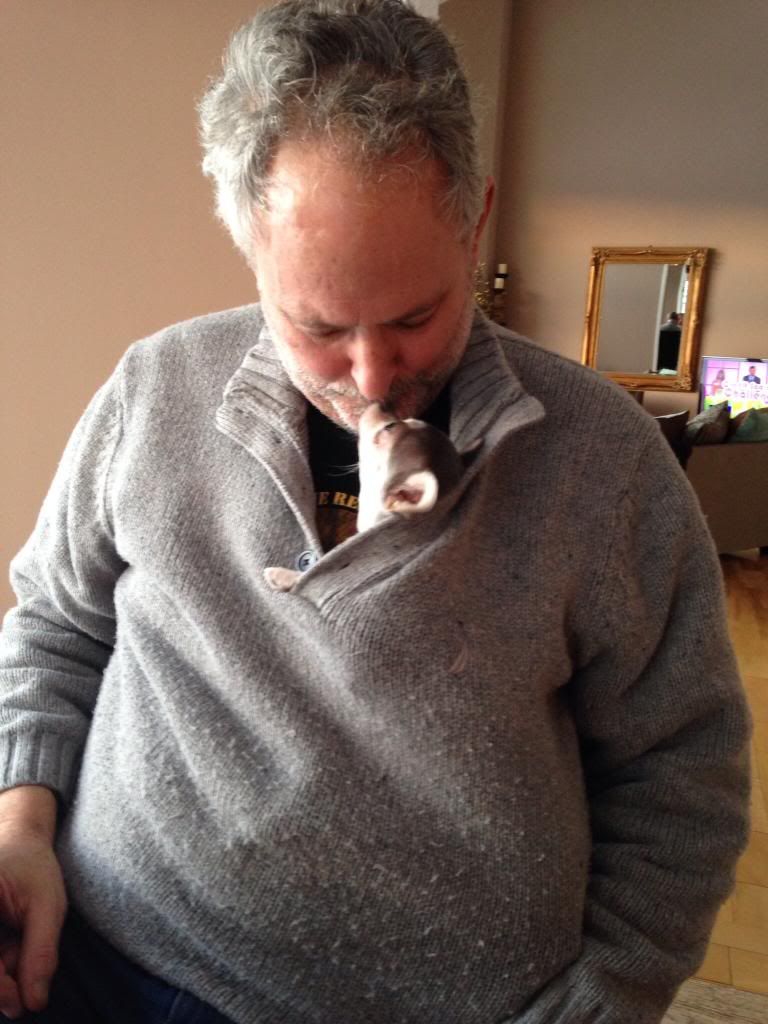 Eating with the biggies
Will it ever be normal again?