I put some chicken bits (hard treats) in Sonny's SS toy from Tiffany and well I swear he walked around with it stuck on his nose for an hour trying to get the treats out LOL Silly boy!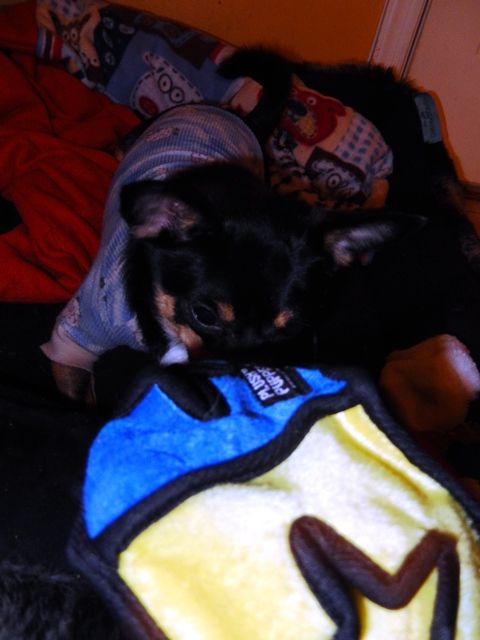 My hubby was up late Friday night and I got up early Saturday to see a friend of ours off and well by Saturday afternoon BG was exhausted and tired of humans keeping her from sleeping. She stole all the blankets!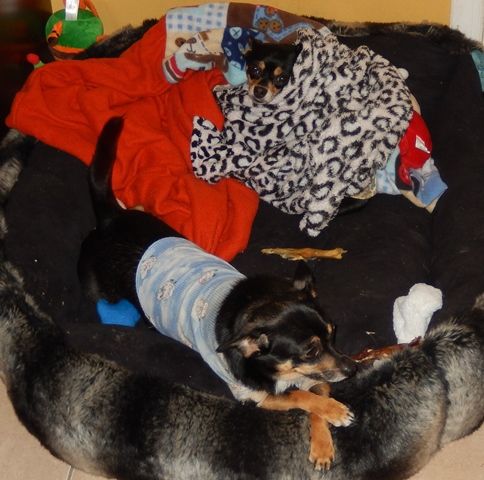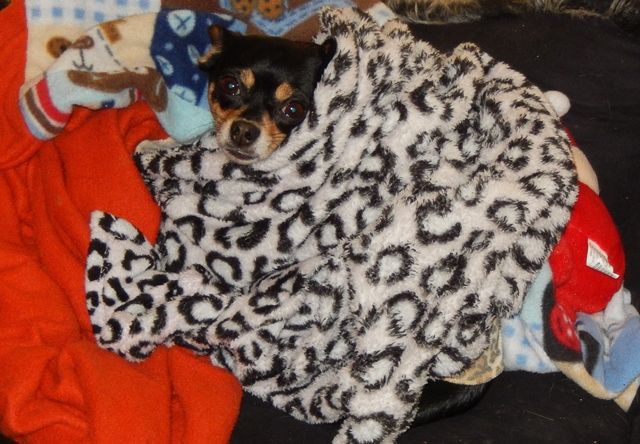 By Sunday she was back to her normal Diva self. No mom I swear I am not going to steal Sonny's bone.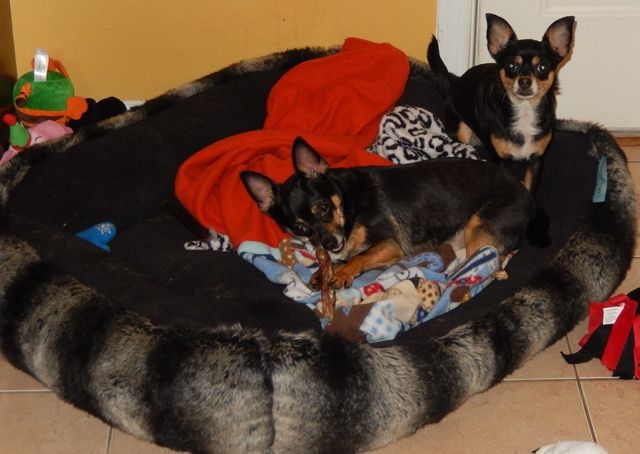 And just for pure cuteness here are the new siblings to my two. I wanted to go meet them Sunday and let chis run and play but I am fighting a cold and decided to chill out but here are a few of the photos.
The boys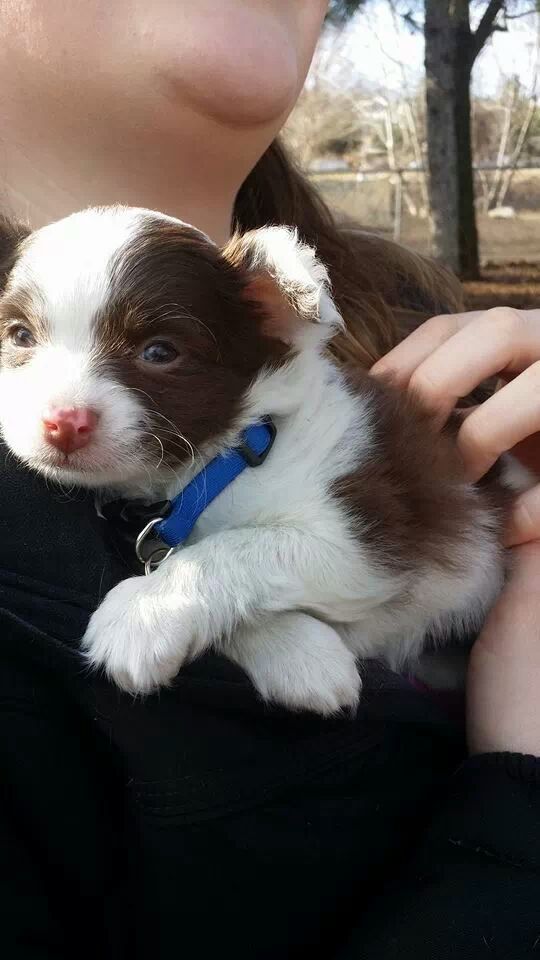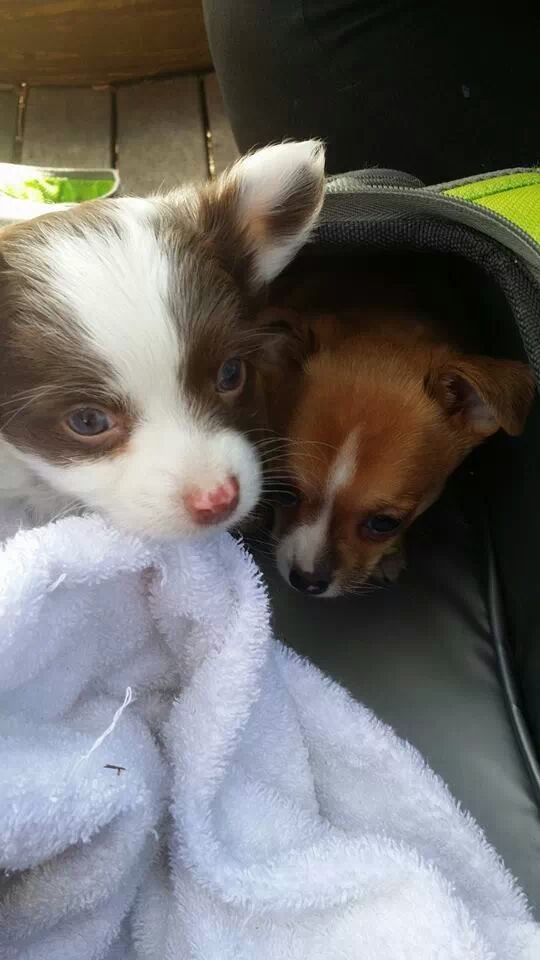 and the girl (my husband loves her markings reminds him of the little rascals)