Oh I love this thread....
This definitely my favorite outfit on Prince because he looks so dang dapper and handsome in his holiday look and the layered look is in (-: He is such the ladies man!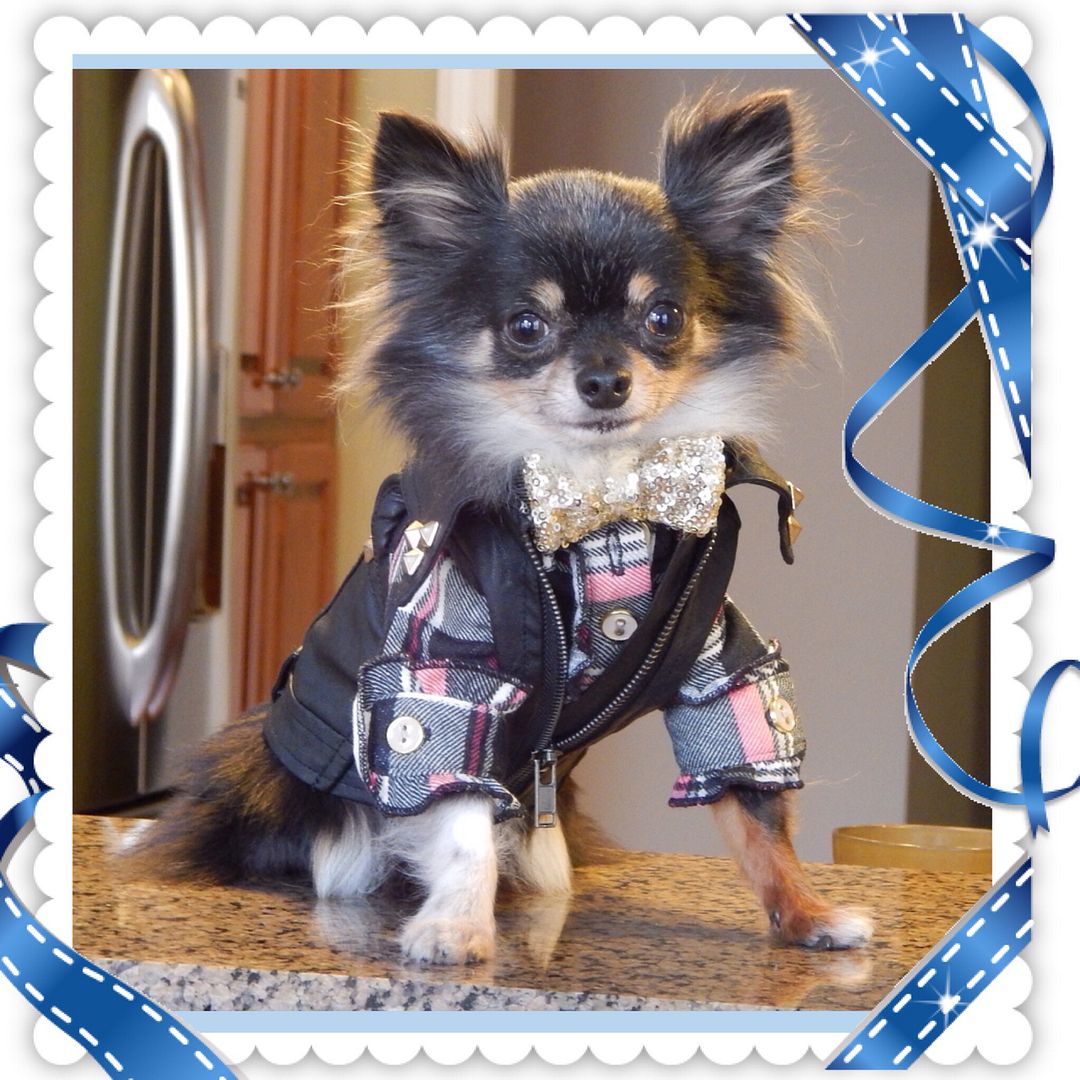 I just love this scarecrow hoodie from auntie Elaine on Sapphire. I was so in the mood for fall when she got this that she wore it a lot during October!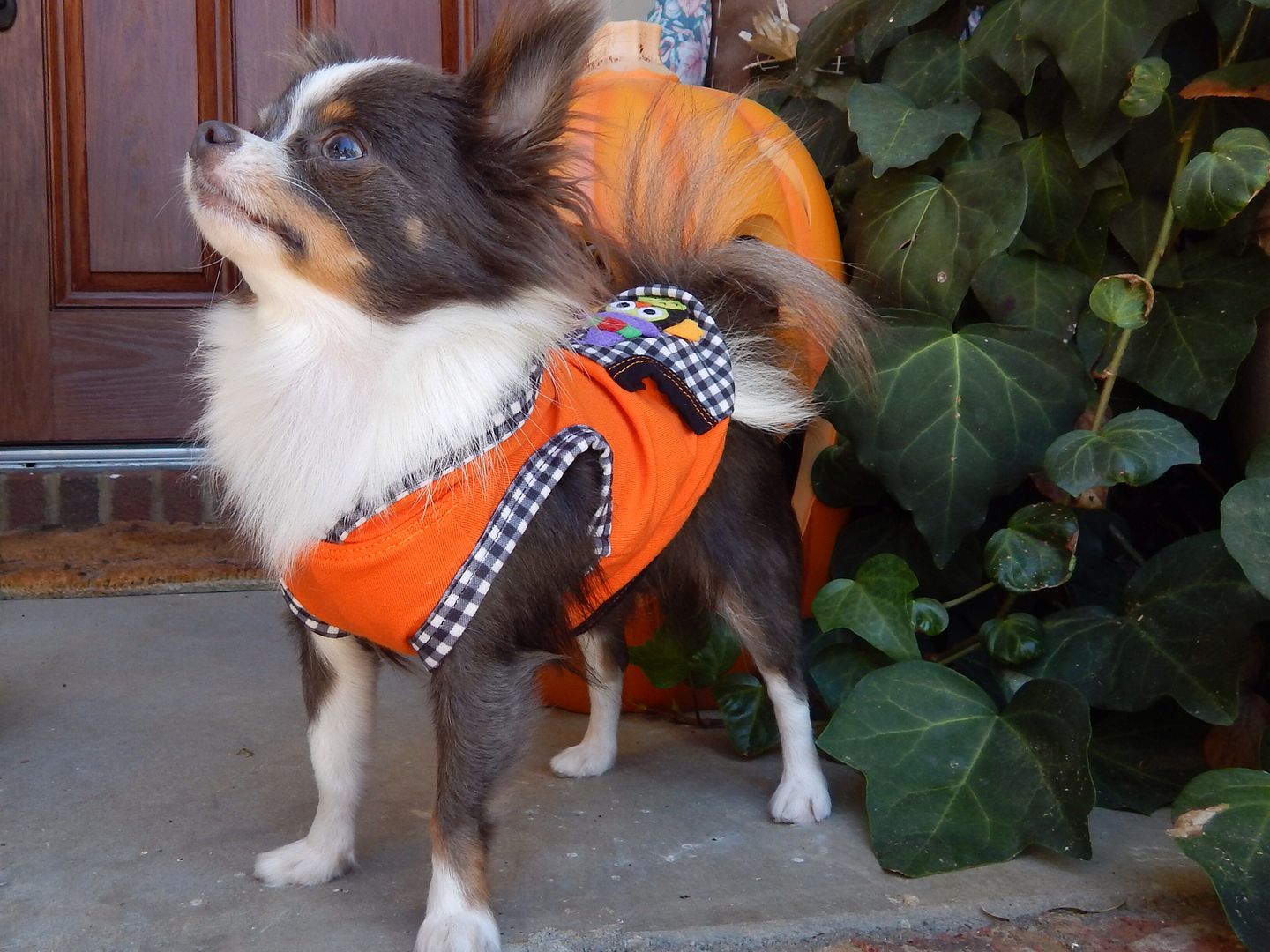 I also love this Louis dog dress on her. This is such a "girly" dress and I dig the velvet bows. What I don't like is when she is wearing this and she and Prince decide to wrestle and play fight.
I like Lady best in summer clothes I think because she likes sleeveless things. Love the bright pink color of this Wooflink dress and the bow, plus the mesh fabric is so perfect for hot days!