Hi!!
We finally got our heart pup sling in from etsy this morning, I think they forgot to ship it, lol.
Anyway so I do like it, not sure if I love it but that might be bc I haven't used it yet aside from trying it on real quick. I am excited to try it out hopefully later today or tomorrow.
It's super stretchy, made of a wool/sweater material. Mimi was shaking in it at first and then fell asleep. Leo was freaking out so I couldn't even get a good picture. Mojo really liked it and Lola is sleeping so I didn't wanna wake her.
Here it is on me empty, it appears to sit high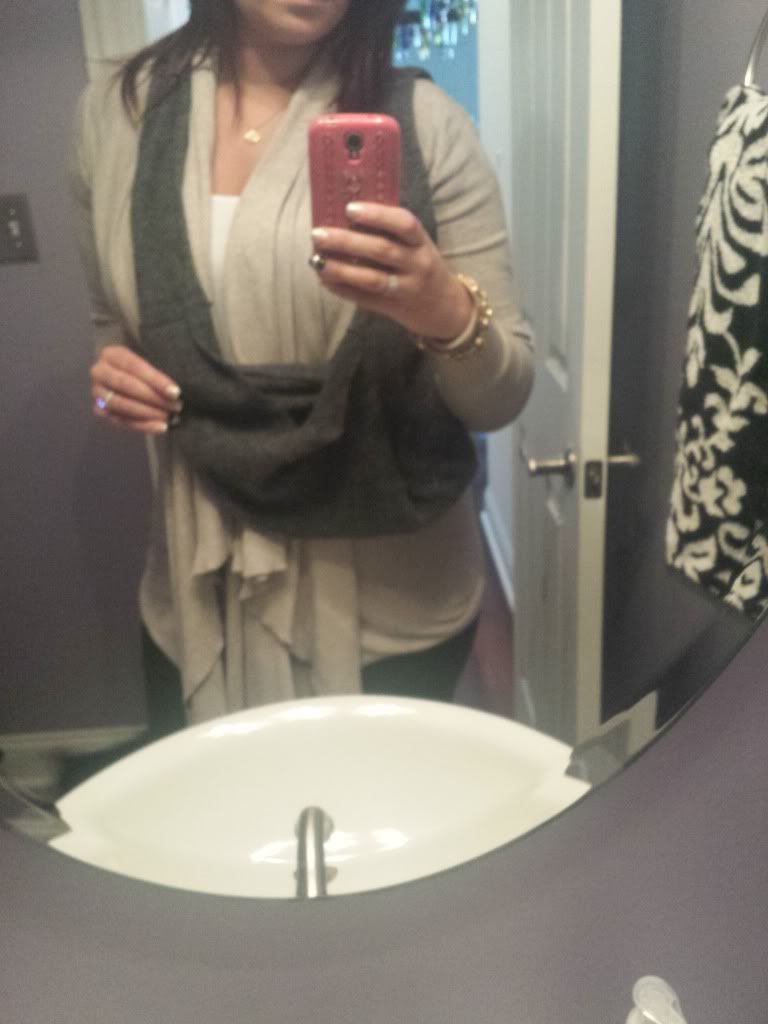 Mimi trying it out (she's 4lbs)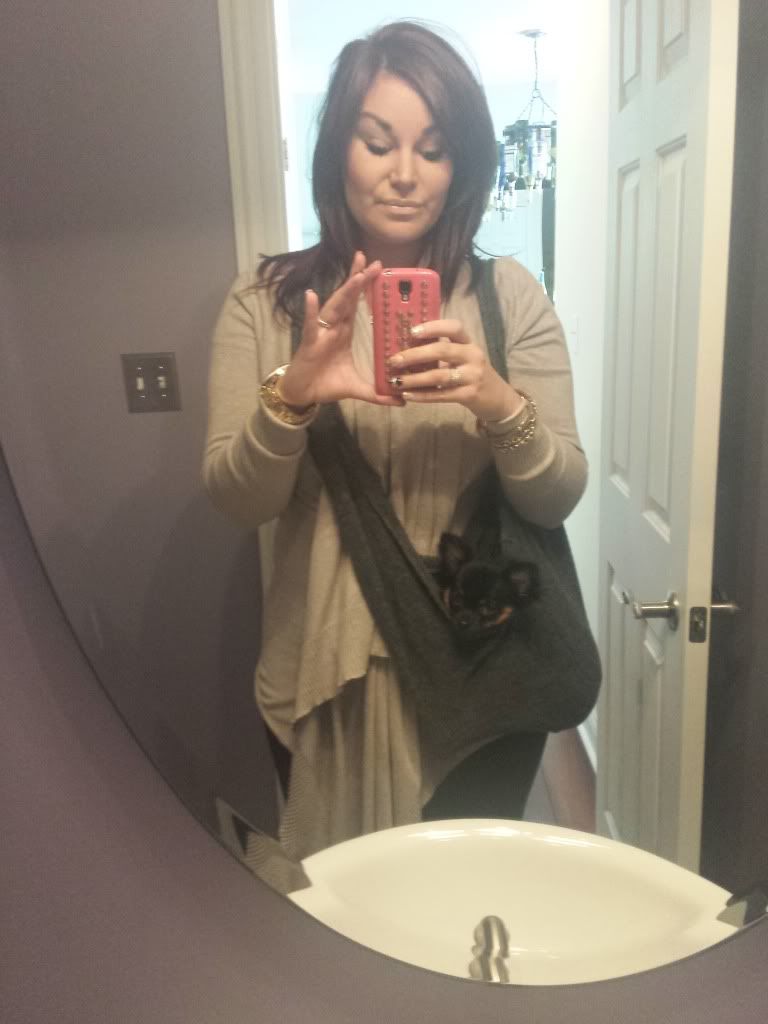 Getting cozy: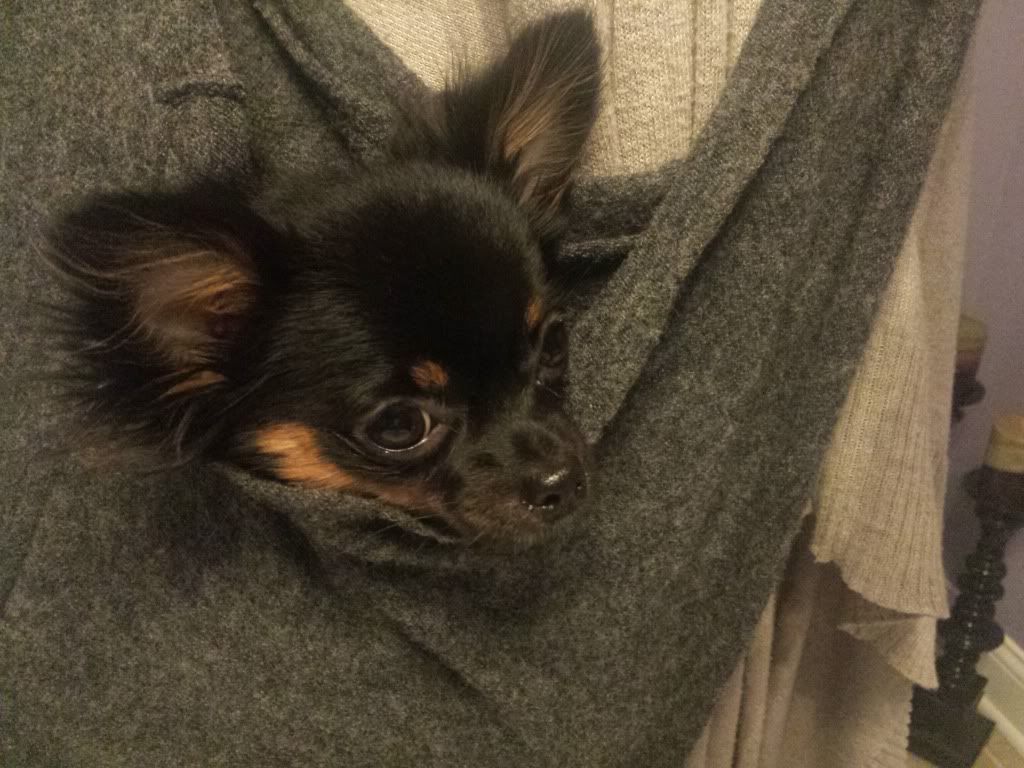 There is a strap to attach a harness, it says heart pup on it, really cute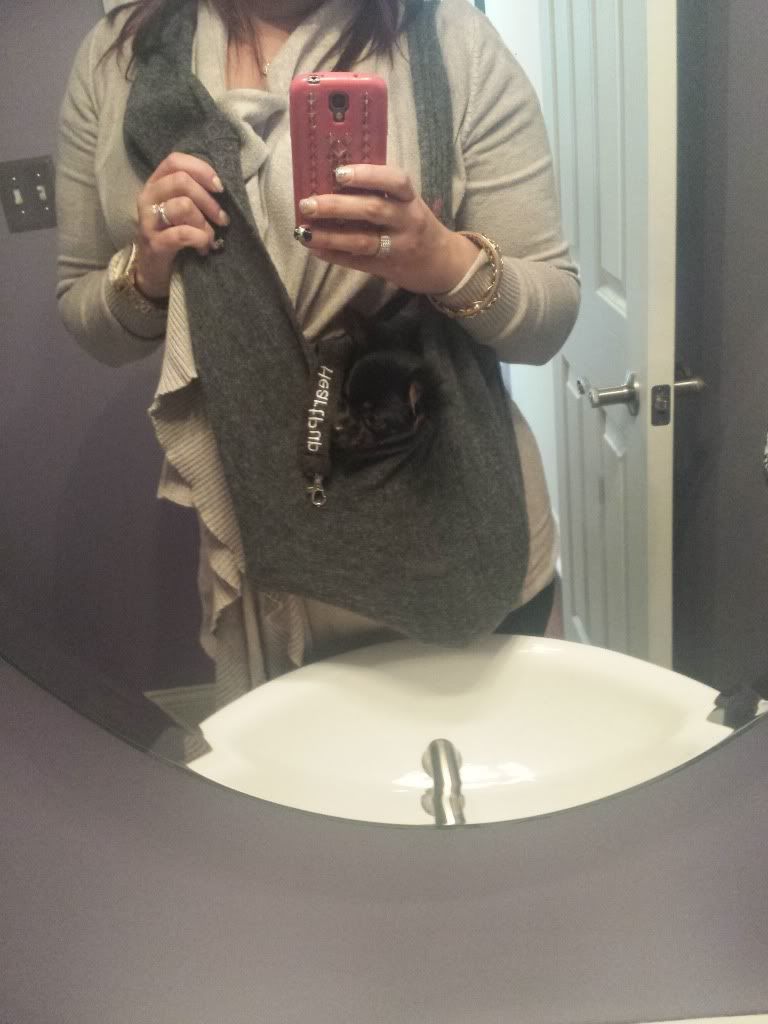 And Mr Mojo trying it out. Note he fluctuates between 7.5 and 8lbs so hes much heavier than my other 3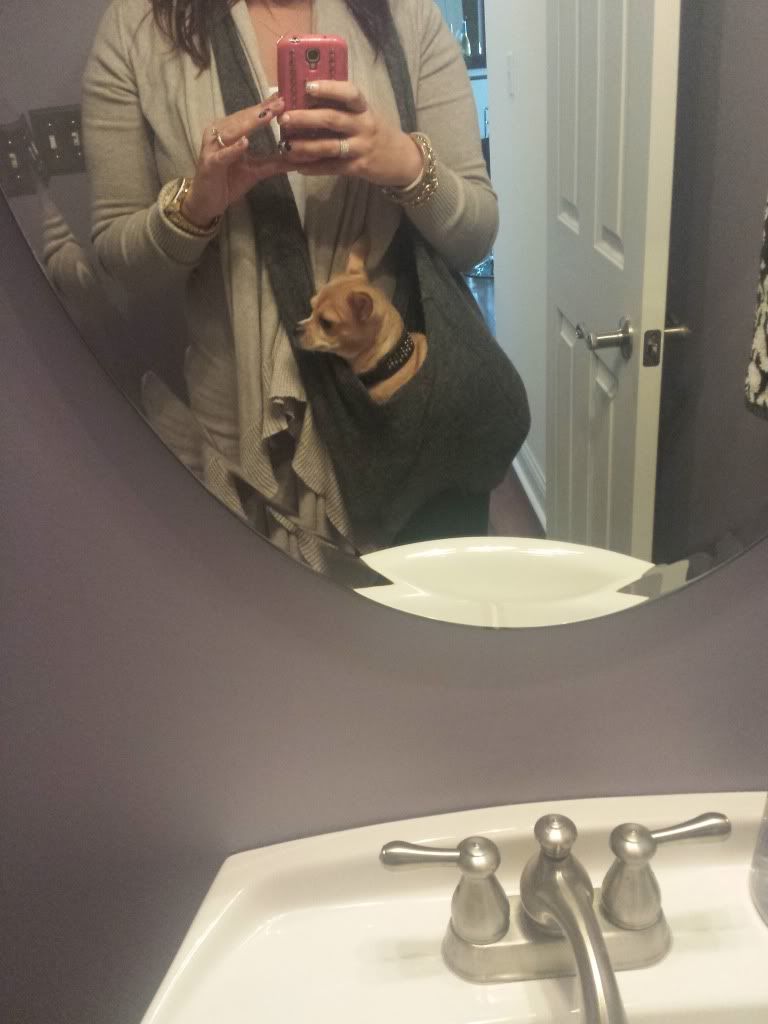 Sent from
Petguide.com Free App