This is Joey my 9 week old puppy
Joey and my other dog Monique. They get along great!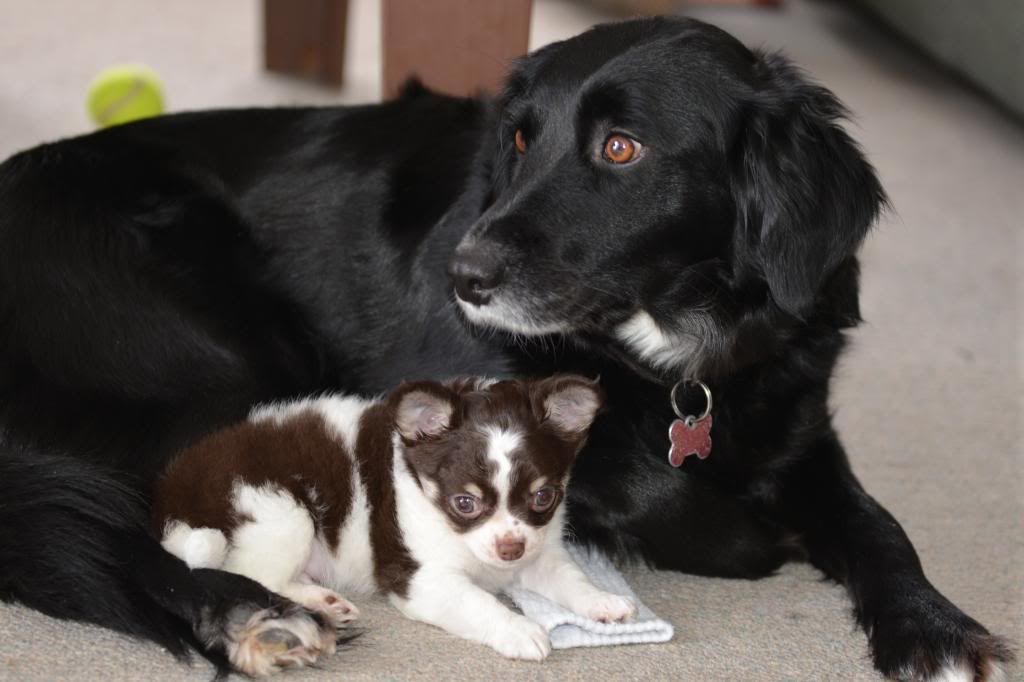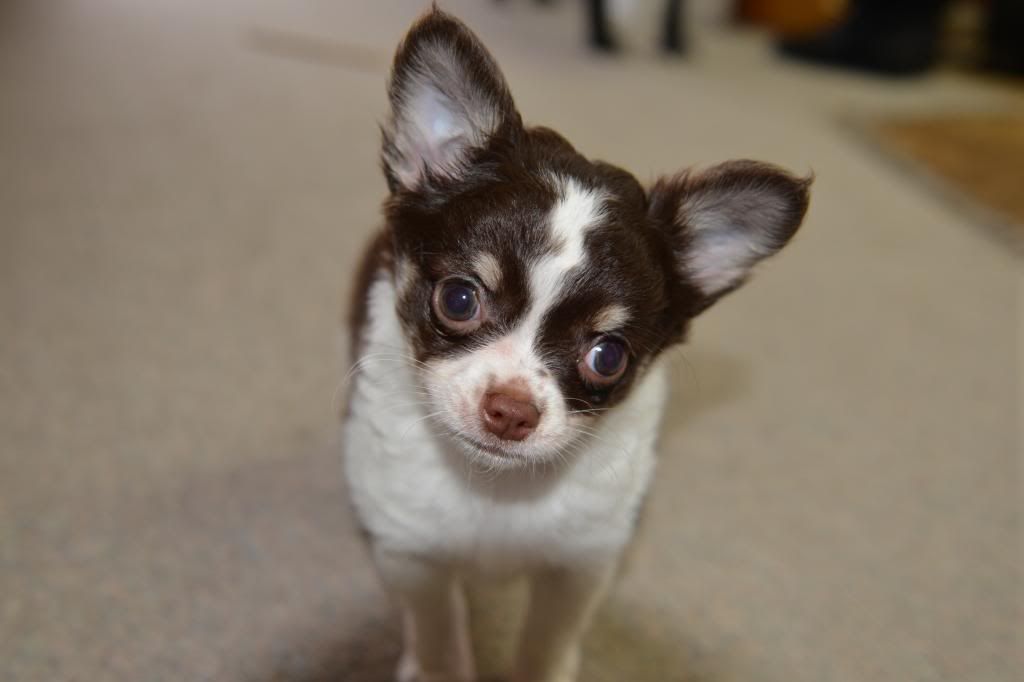 Joey LOVES playing with my 5 month old kitten Katie! He is even teaching her how to chew on a stick. lol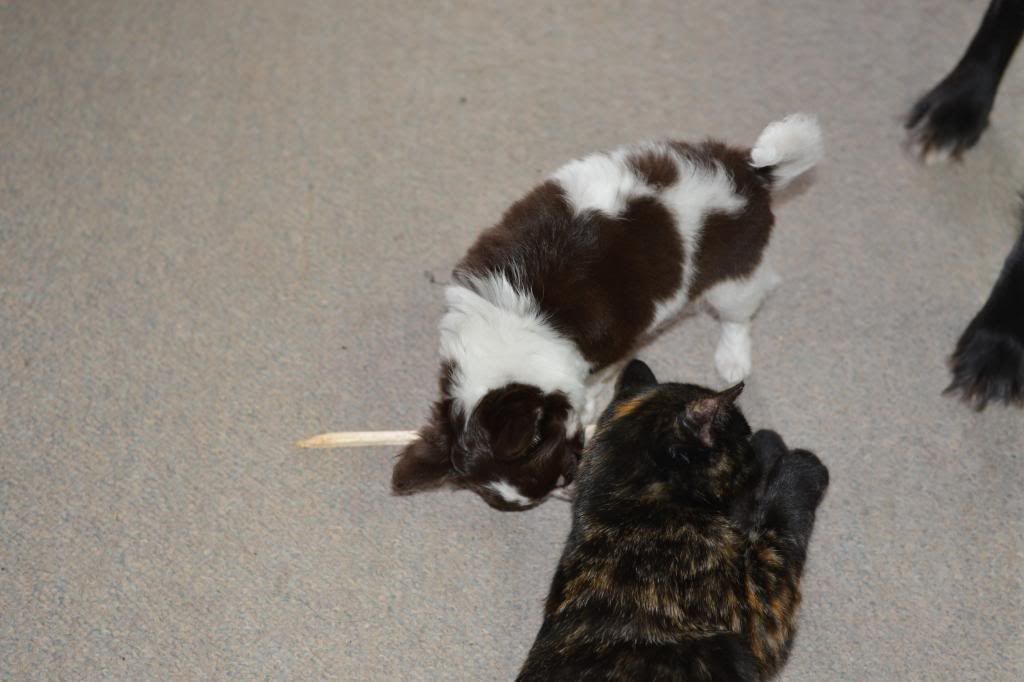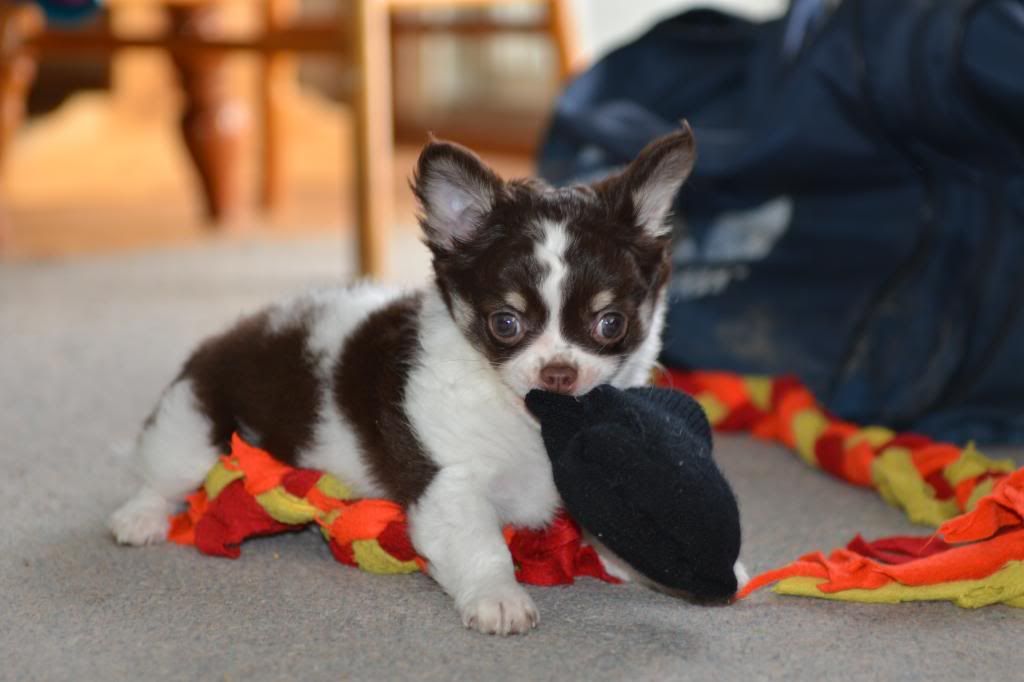 I am enjoying having such a small dog around the house again! Plus he is such a good boy! Almost completely potty trained and listens most of the time to his name.