Got my new pup today and am soooo in love. She is so sweet, friendly and playful the perfect little chi. She is now 18 weeks old.
Enjoy the huge lot of pics hehehe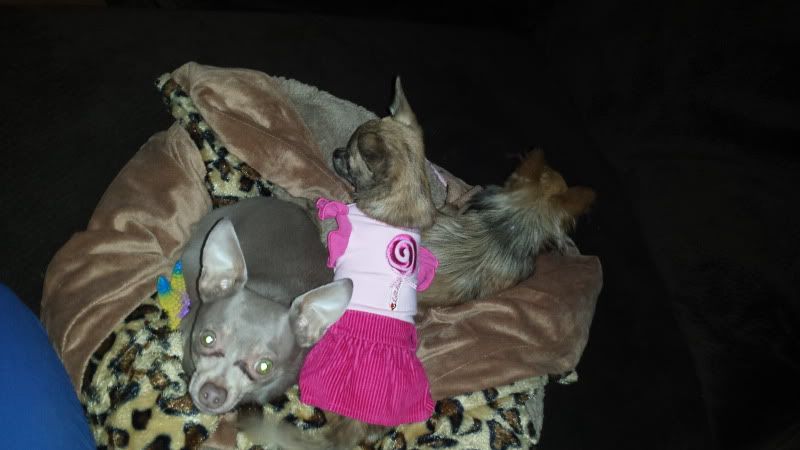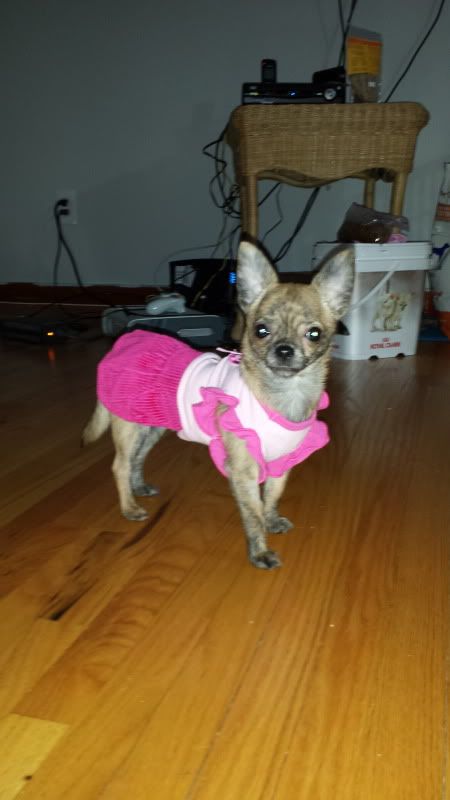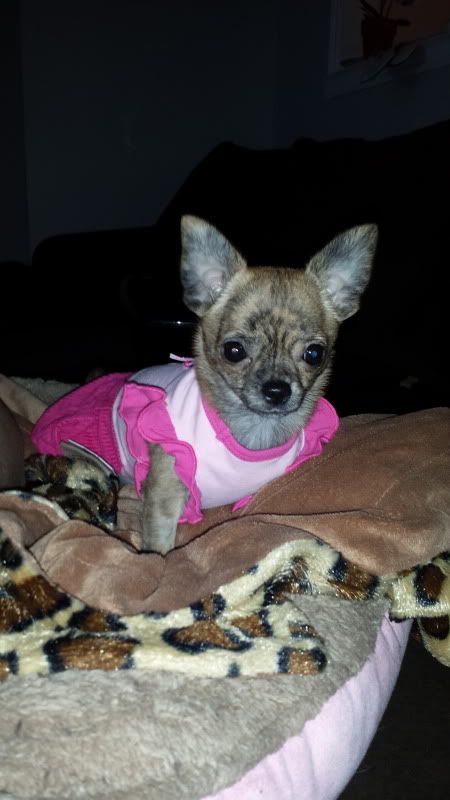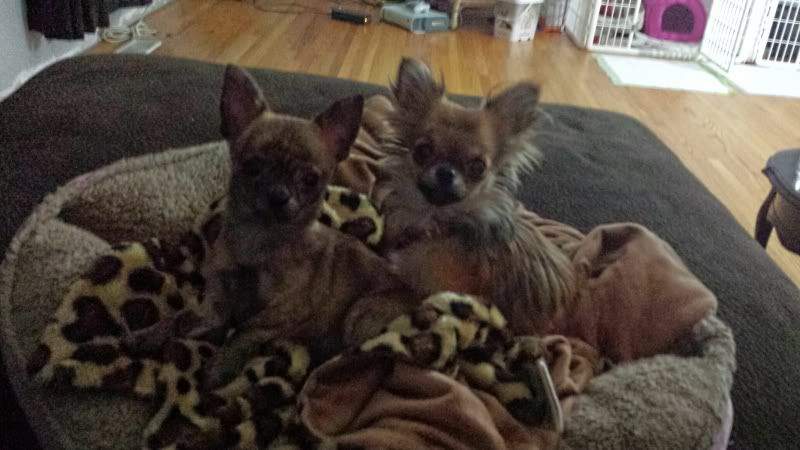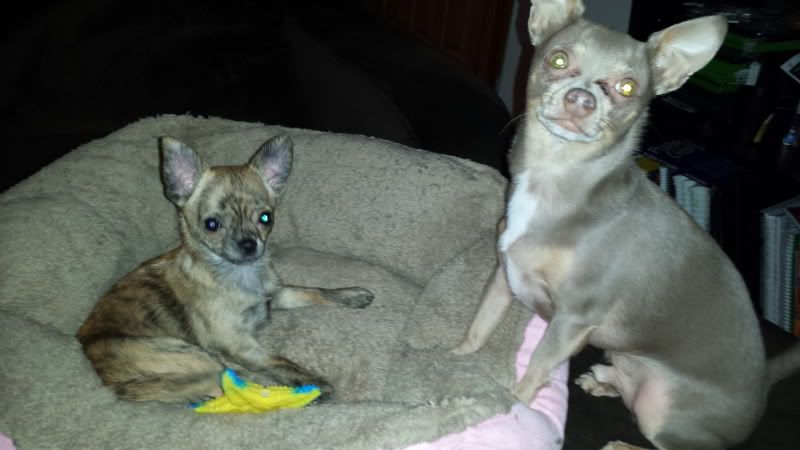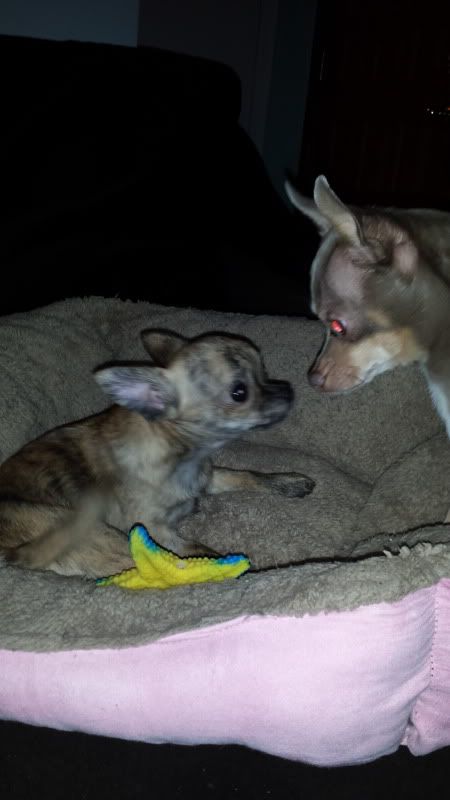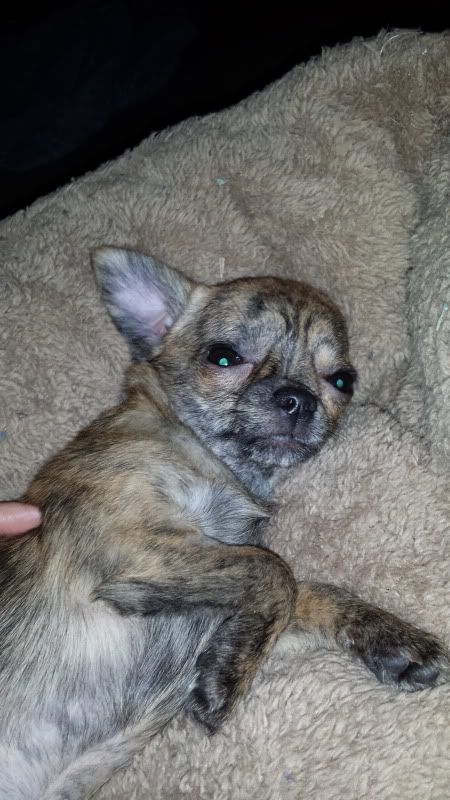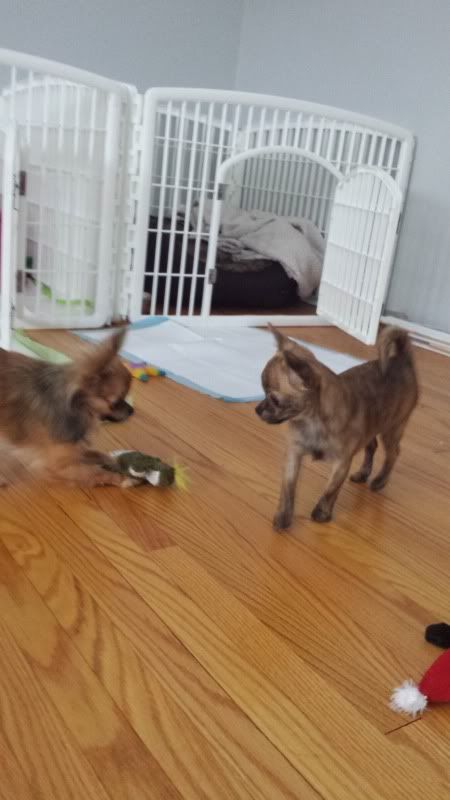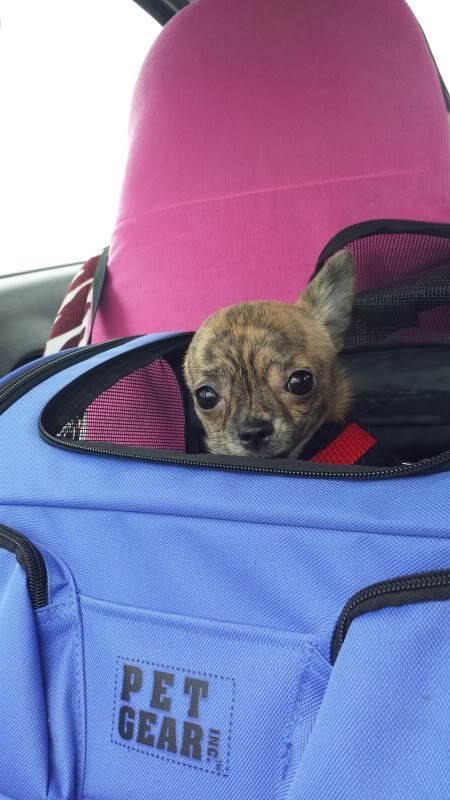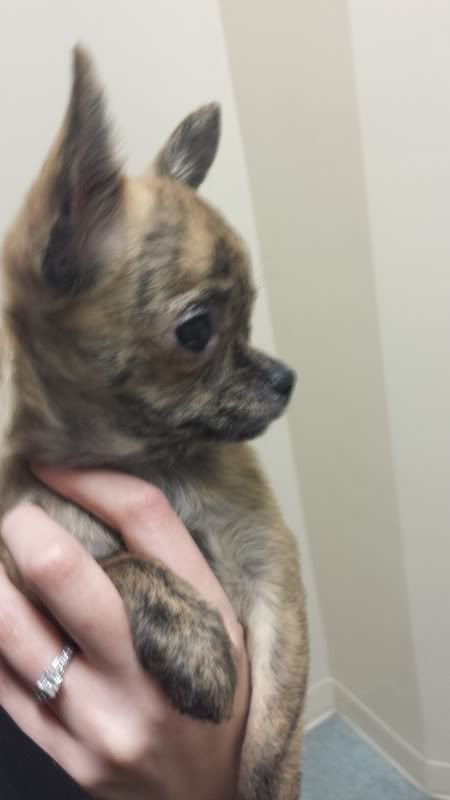 We had a 1.5 hr ride home not a single peep she stared at me for 30 mins then slept on her back the rest of the way about 5 mins b4 home she got a little car sick but is ok. I am over the moon!!!