Every evening around 10PM we do what I call Midnight Cookies. This started because Huly gets his mushrooms on his cookies and it helps keeping that black furry alarm clock from waking me up at 5AM for breakfast. You try to explain to Huly what a weekend is
Well Sonny got out of bed and sat like a Good boy!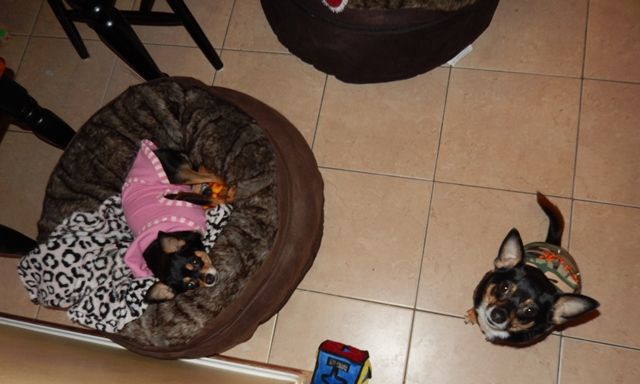 No mama I would like mine in bed please! I moved to the bed closest to the gate where you can reach me
This is the way every Princess Diva should be treated!