Yeah, our snow came. We have another snow day. We got about four inches of snow, a little less than expected because the snow started later than expected. There was really no reason to close the university yesterday but what the heck, I'll take it! Today the roads are sloppy, snowy and very icy. I am happy to be home. As far as the dogs, everyone managed a "number 1" good news but only Sapphire managed a "number two". I guess I'm OK with that. All and all a unique event for us....and it will be in the 60s by the weekend. Here are some pictures from our epic storm (Hahahaha).
Sapphire actually walked a little in her booties but was not overly thrilled with the fact that is so cold (about 23 degrees) and decided sitting in the snow was a better idea. She shivered the whole time!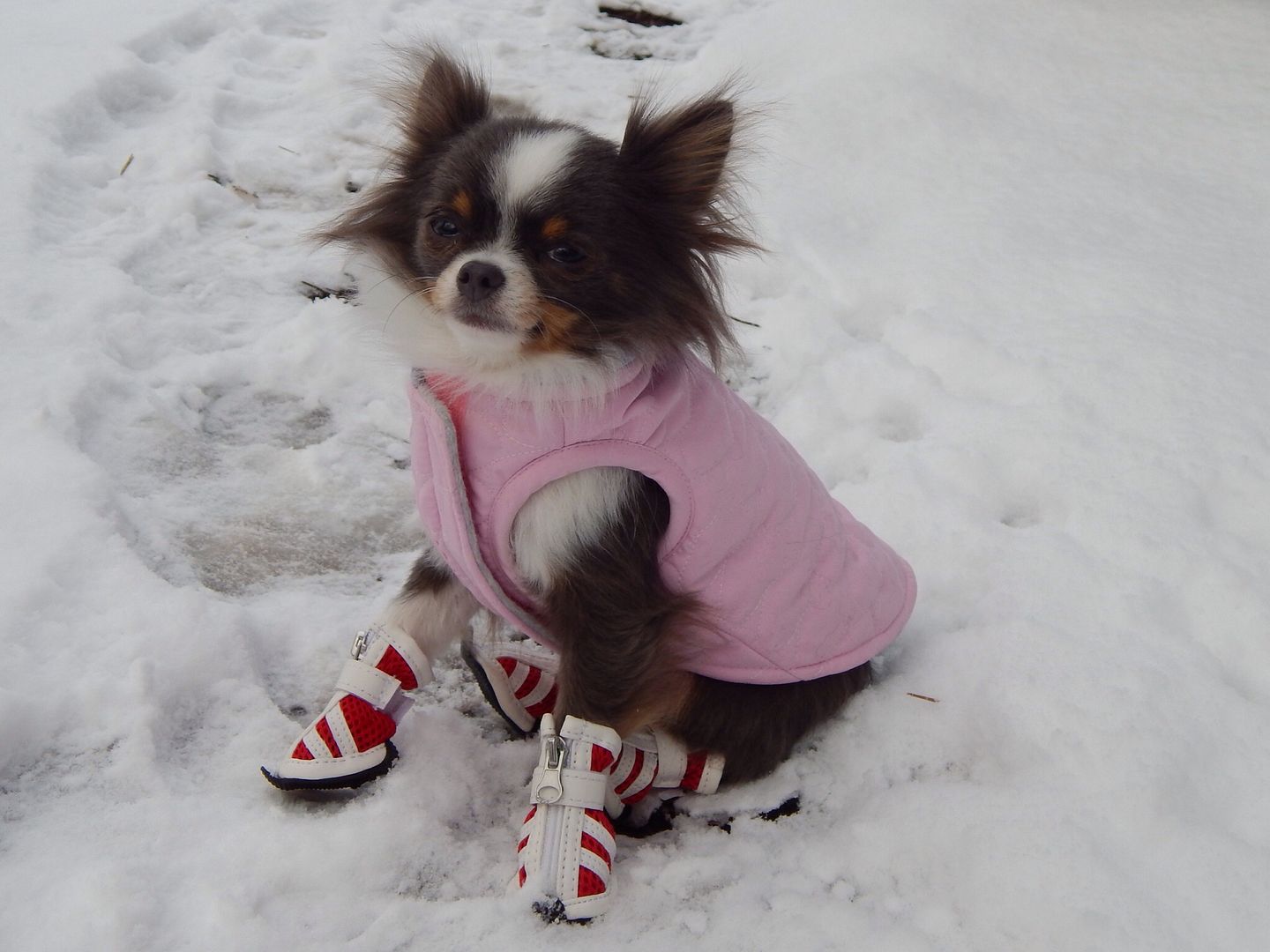 Prince was on full alert, he seemed to do better than Sapphire (maybe it because momma was not torturing him with booties). He barked at the snow, looked around and then begged momma to take him in (excuse the PJ pants on me).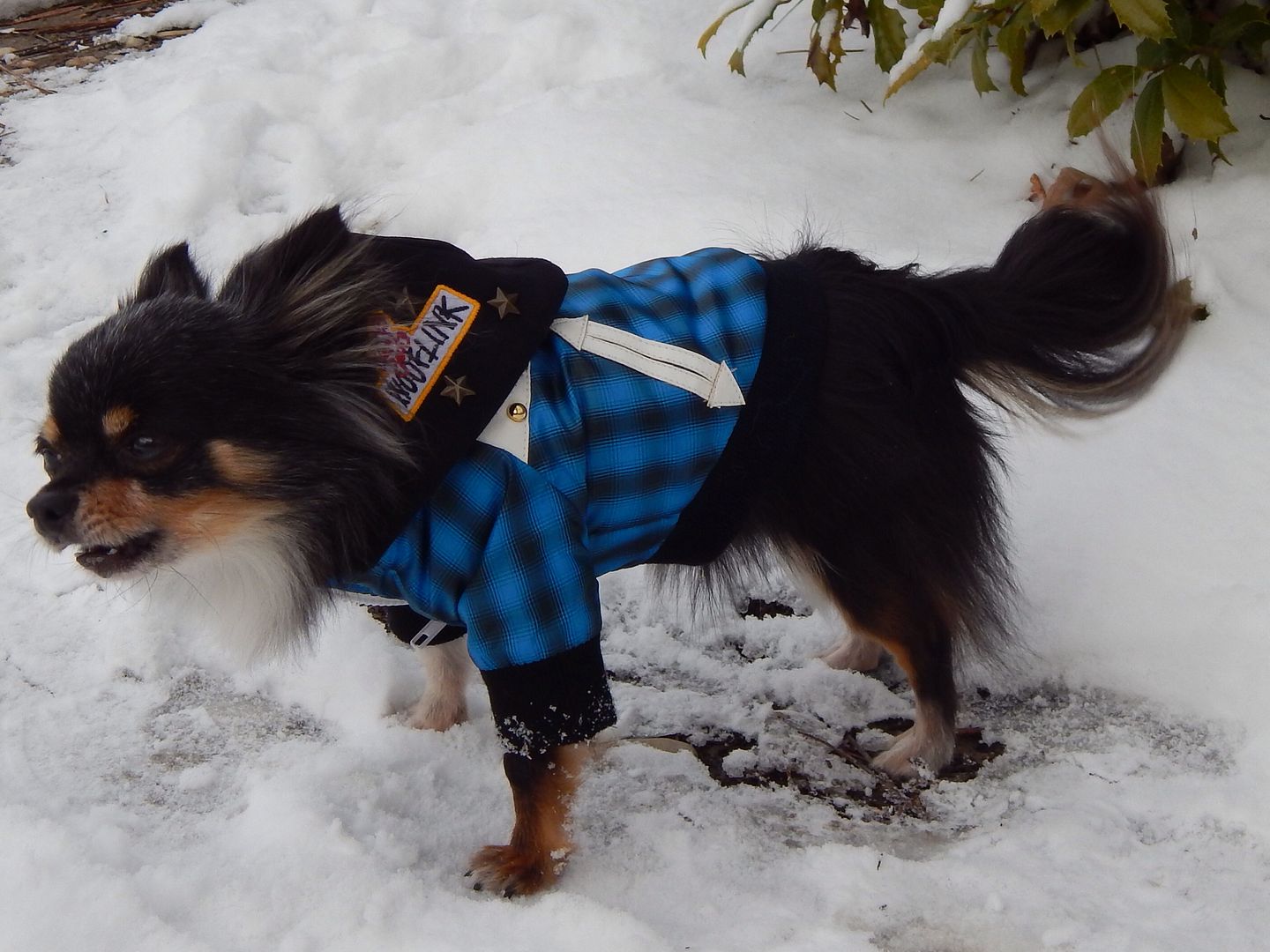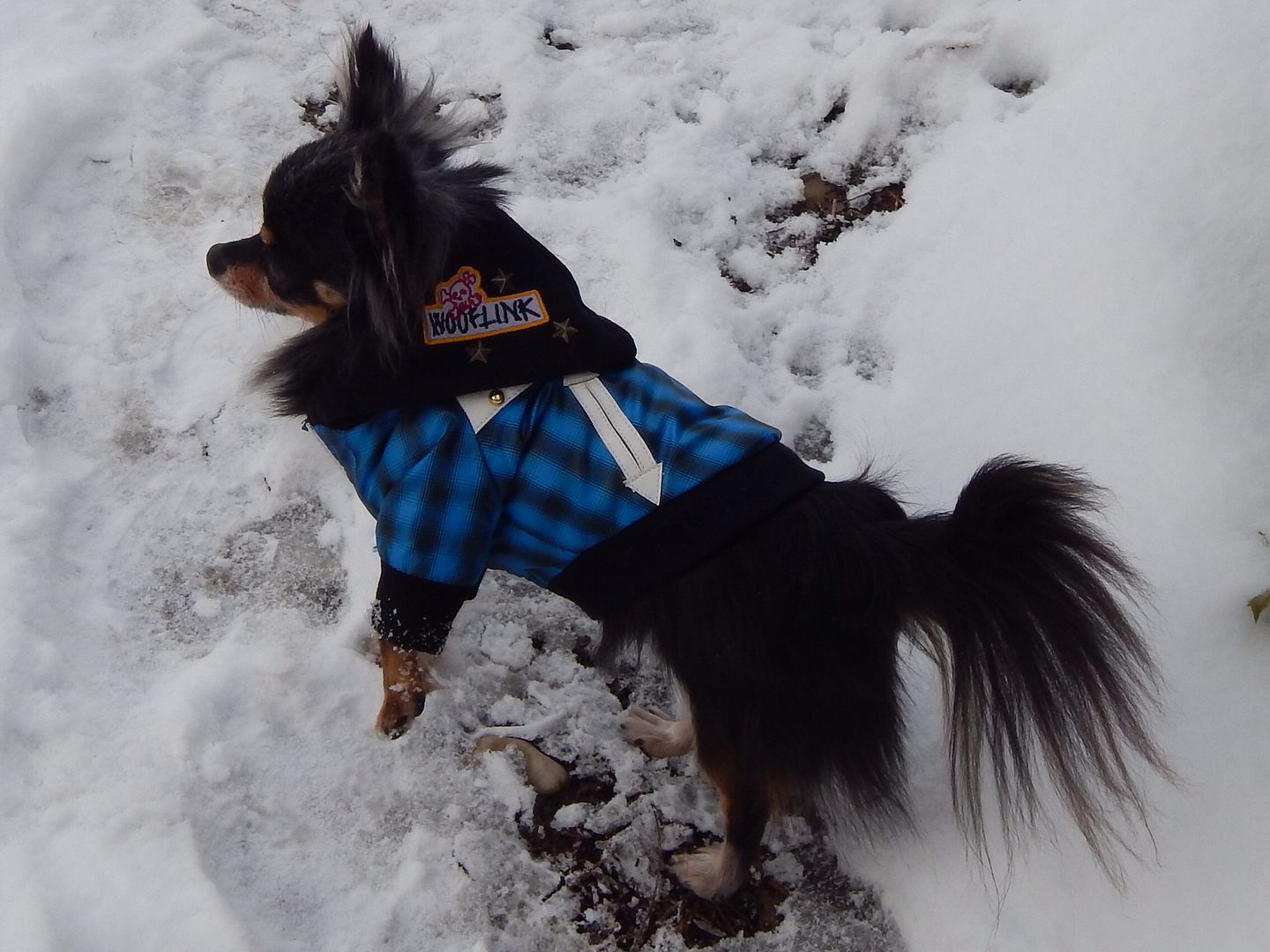 Lady peed and I was happy with that. She is the diva and no way would she go back out. If I tried to pick her up to take her out she quickly found safety under the bed. Here is diva child all warm and clothing free as I was downloading pictures!