I've been puppy sitting my mom's rat terrier Buddy this week, and Strummer and he have become best friends! It is soooo cute, they play until they get exhausted and then they pass out together....check it out...
This is Buddy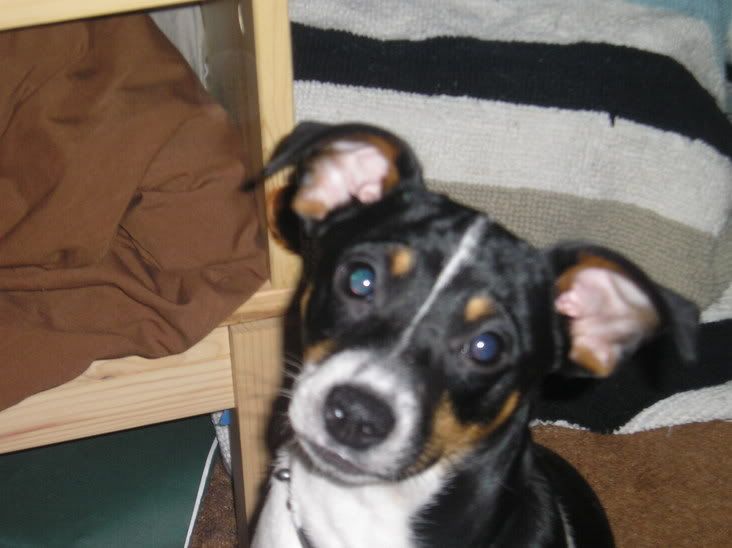 The cuddle bugs, I swear i didn't pose them!
So sweet. "I love you Strummer" "I love you too, Buddy"