Thought I would add some recent pics of my crew they are all getting along great. Little miss Zara is a chunker/fatty food hound hehe. I just loveeeeeeee her to pieces.
I bought a new chi trinket for my window ledge today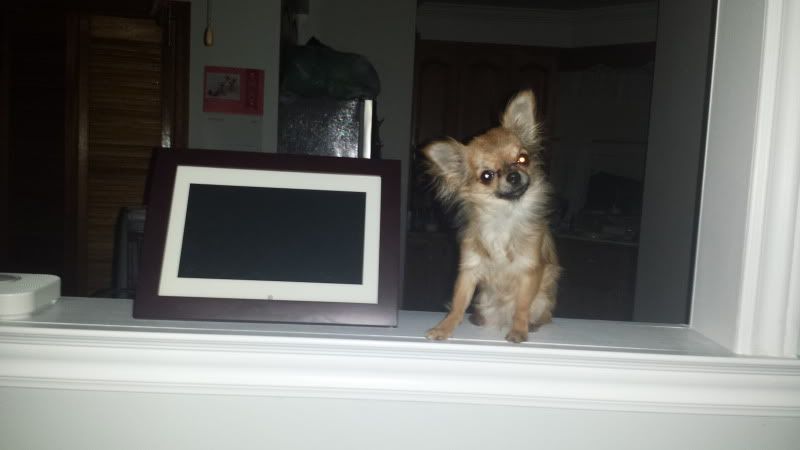 My girls
Zazzy bear
If looks could kill!!! "Sleep with 1 eye open mom"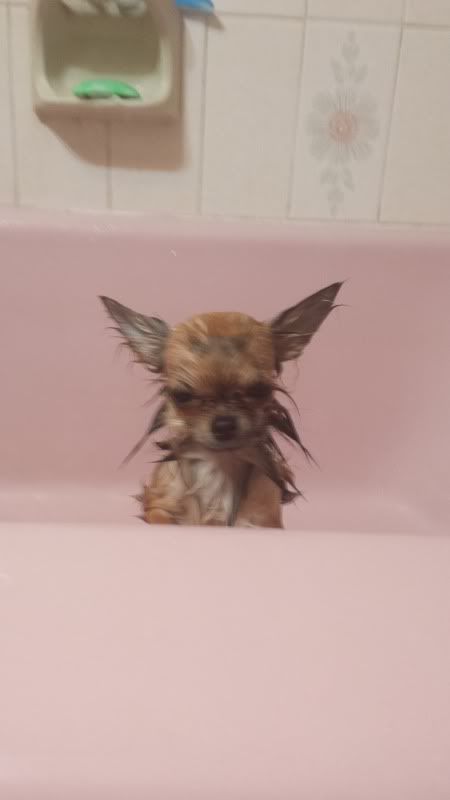 Pile o' chis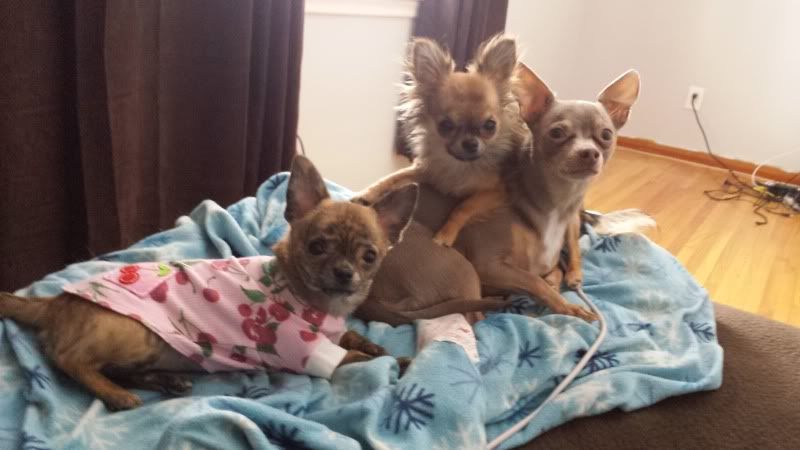 Common ma hurry up and take the pic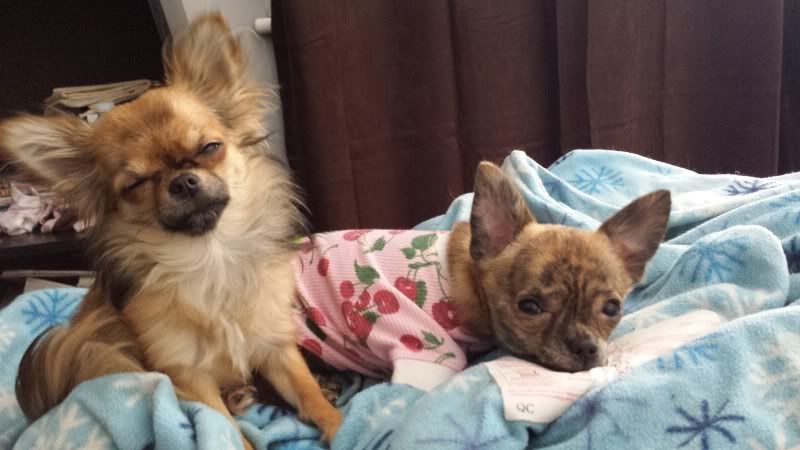 We had a crazy snow storm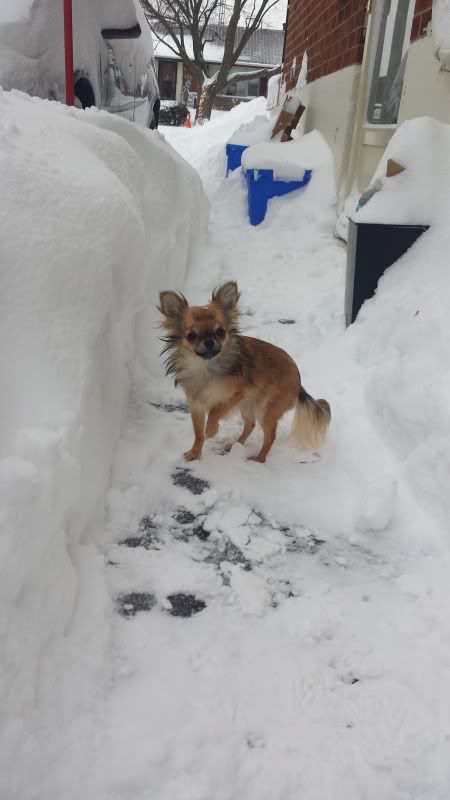 These girls loveeeee each other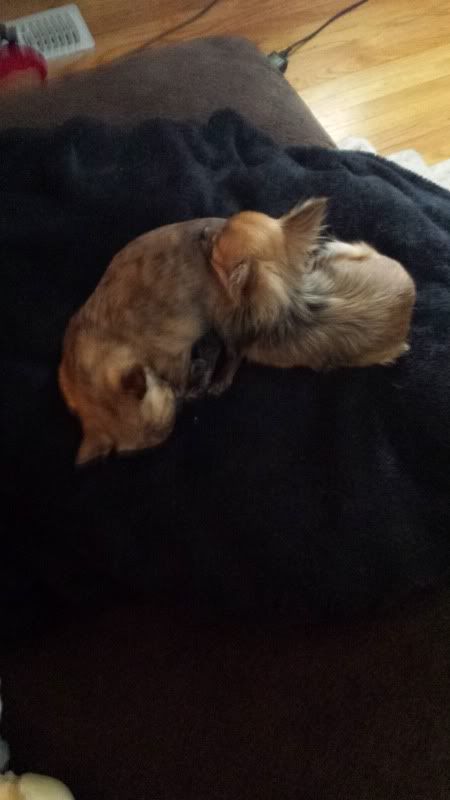 Ahhh it's a blizzard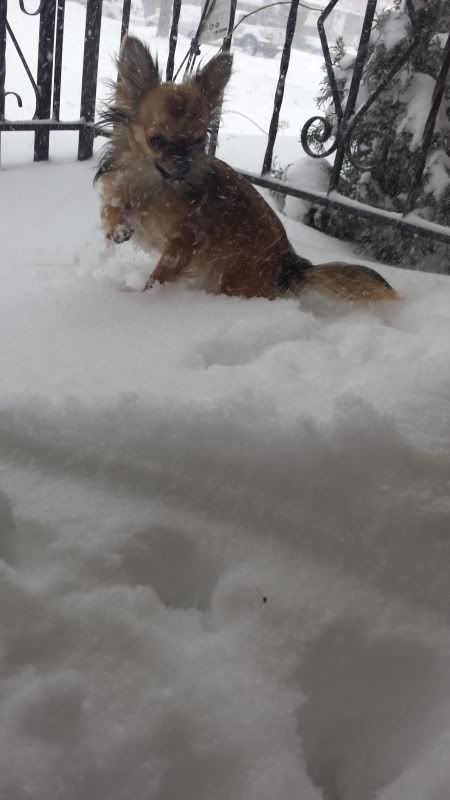 Zazzy bear again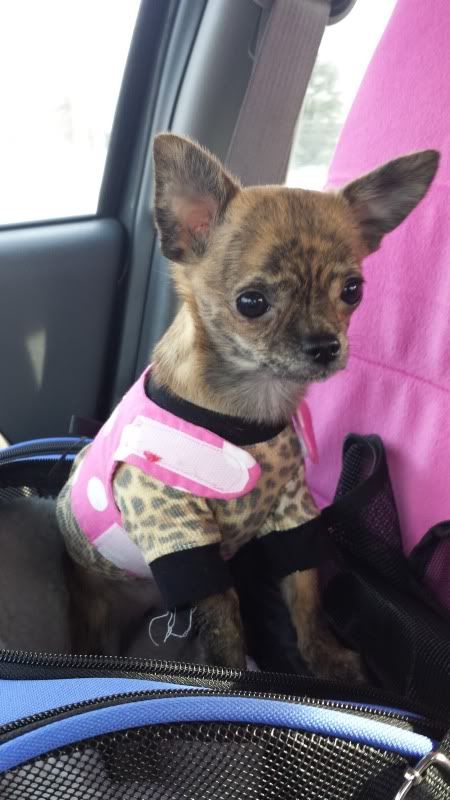 thanks for looking