I can't thank you all enough for your thoughts and prayers, truly, it lifted me up when the times really got rough. This is such a great group of friends! The girls are in heaven, we drove ourselves, no problems! Joe will be down with his brother and our belongings today. He will be following up with docs down here.
They have decided this is their spot!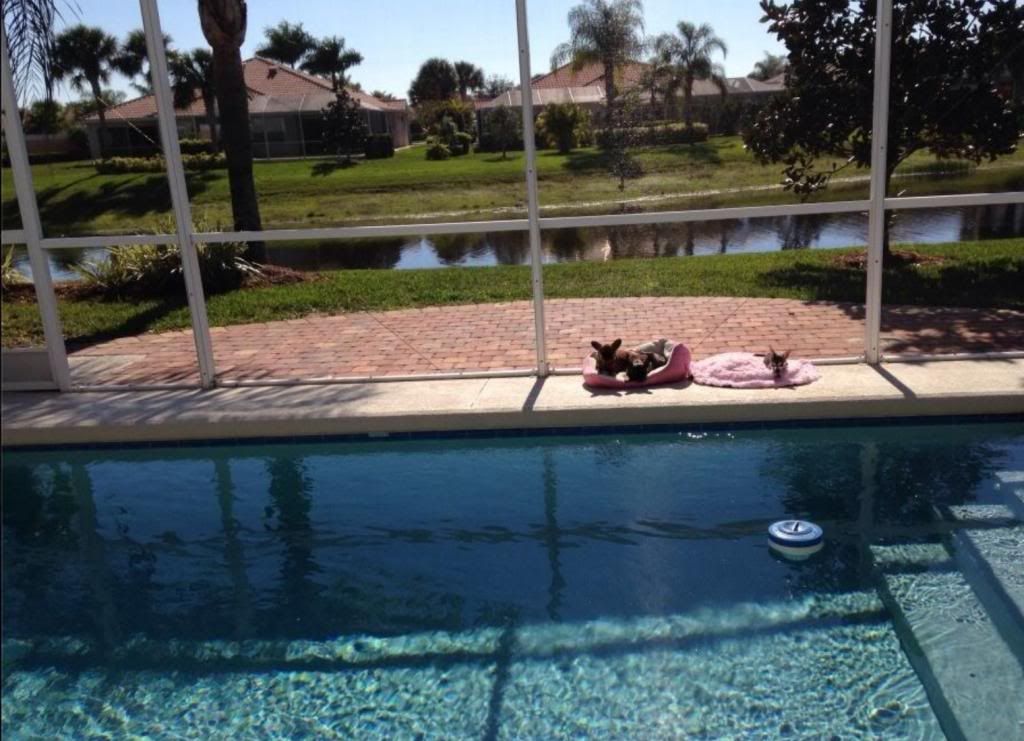 Looking for gators! Just kidding, but they are around
Raisin claimed her place to watch out at the pool!