I just brought this little guy home this evening. He is technically a foster but we are seeing how he fits in to see if maybe he will be sticking around.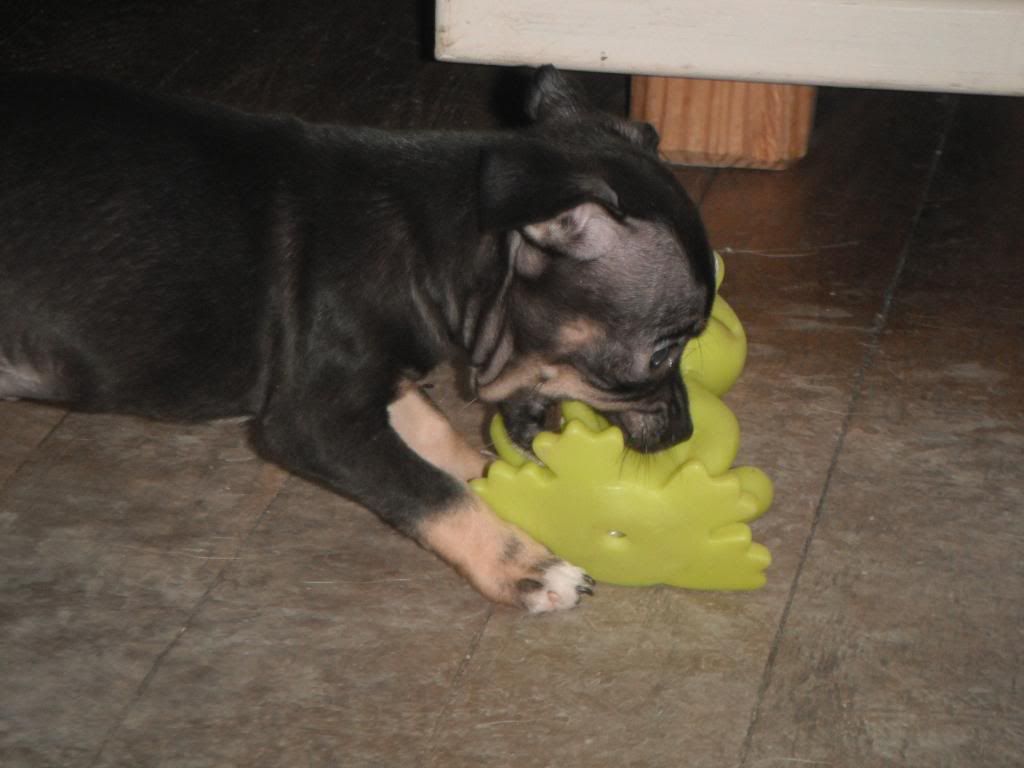 He was brought into rescue about a week ago when he and the rest of his litter were going to be thrown out in the cold to fend for themselves. He was only 6 weeks old
He is now 7 weeks old and cute as a button!
I just couldn't resist sharing pictures of him with somebody
He is supposed to be a chihuahua, jack russel mix but who knows.