OMG y'all will not believe what happened yesterday! My mom got home early and let my basset hound brothers and sisters inside. I love Sadie and Gibbs but it was a total zoo atmosphere!
It started with Huly running into the kitchen to terrorize the hounds! I can not believe they put up with him like this. He is one mean cat! Mama says I am chicken little but look what he does to the hounds imagine what he would do to me!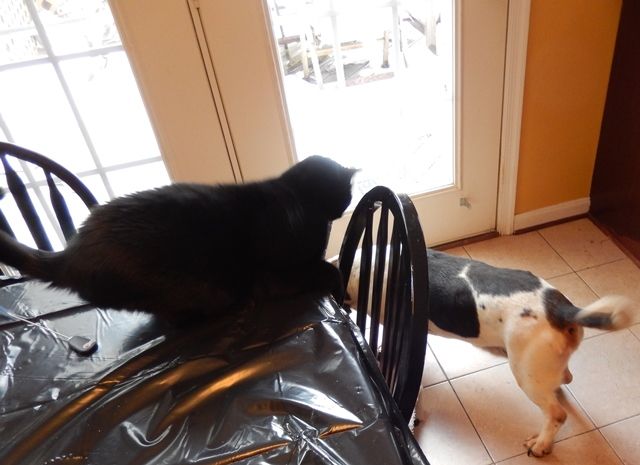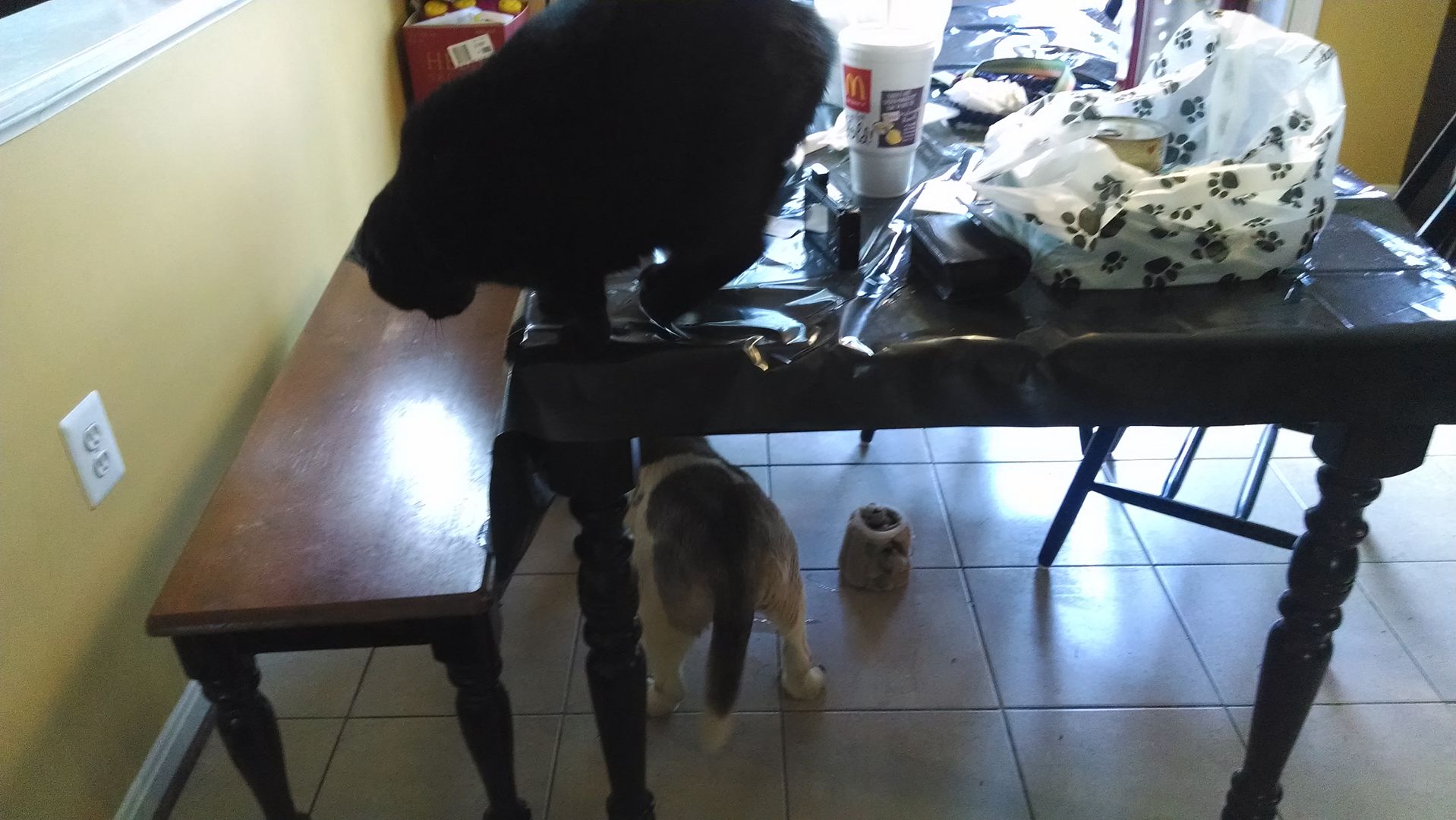 Then Gibbs and Sadie hunted all of my cookie and bone hiding spots! They stole them all!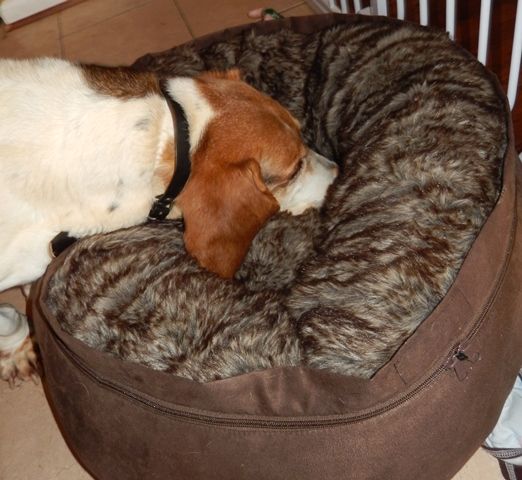 I tried to tell mama but she just laughed and kept taking photos! GRRRR
Sadie finally stopped and just wanted back outside she was over being inside but NO mom would not open the door.
But Gibbs! UGH He found all my bones! I thought we were BFF and brothers! I even had to deal with his stupid tail hitting me while he ate my bones!
I so wanted to bite that tail but mama would be mad if I did
Then some amazing nice people came and gave all of us manicures and pedicures! I don't like getting my nails done but having them love on me, telling me I am such a good boy and hug and kiss me made me so happy!
After they left mama let Sadie and Gibbs back outside finally but all of my bones were gone by now! Huly left as the hounds were gone and mama replaced my bones! Woohoo! Finally I was so sad and scared I would have nothing to chew on!