I ordered Leo a new coat a couple weeks ago and we got it yesterday. I've never really put coats on my chi's but ever since Mimi got her gorgeous LD coat, Leo had to get a coat for his bday too!!
It's a little big but it works!! I'm surprised at how thick and warm it is, also the hood is detachable. I love it!!
Mama, I Sowwy but I can't see!!
Exploring in the mulch!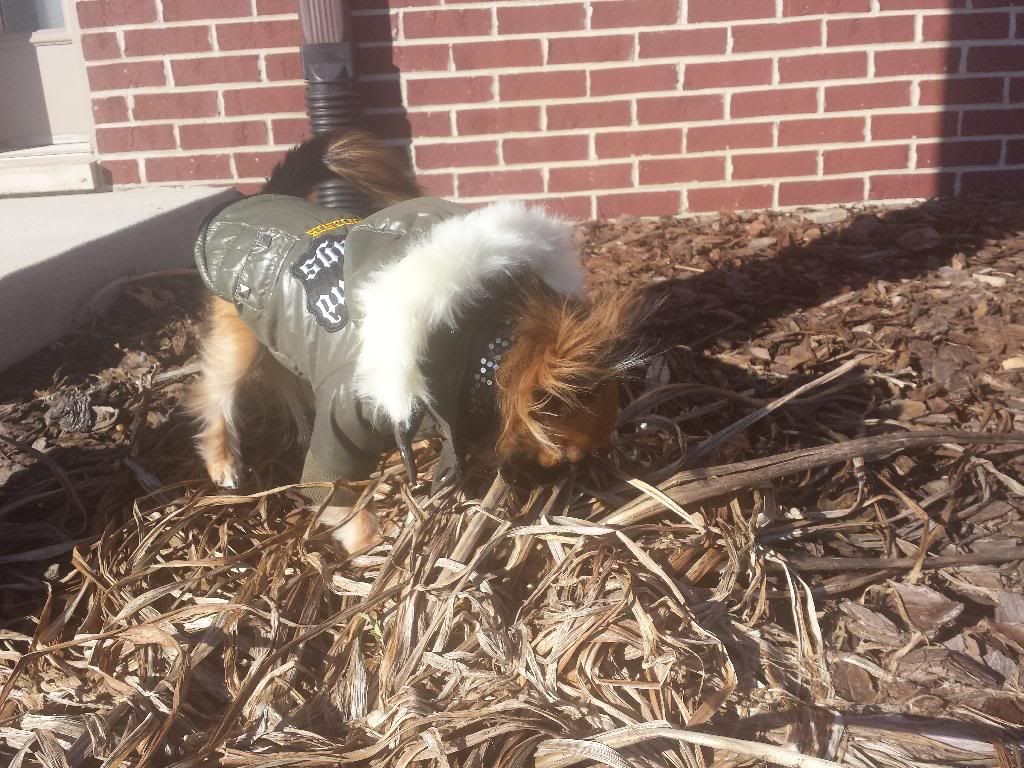 HI cp fwiends!!!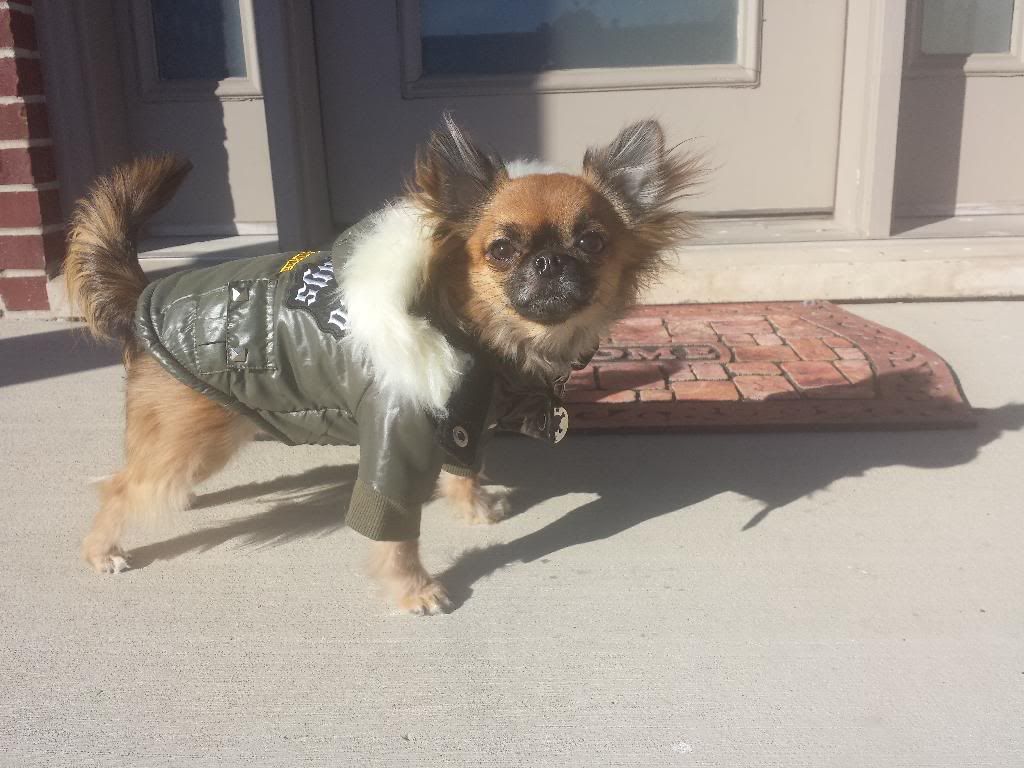 Loving the wind blowing in his fur, lol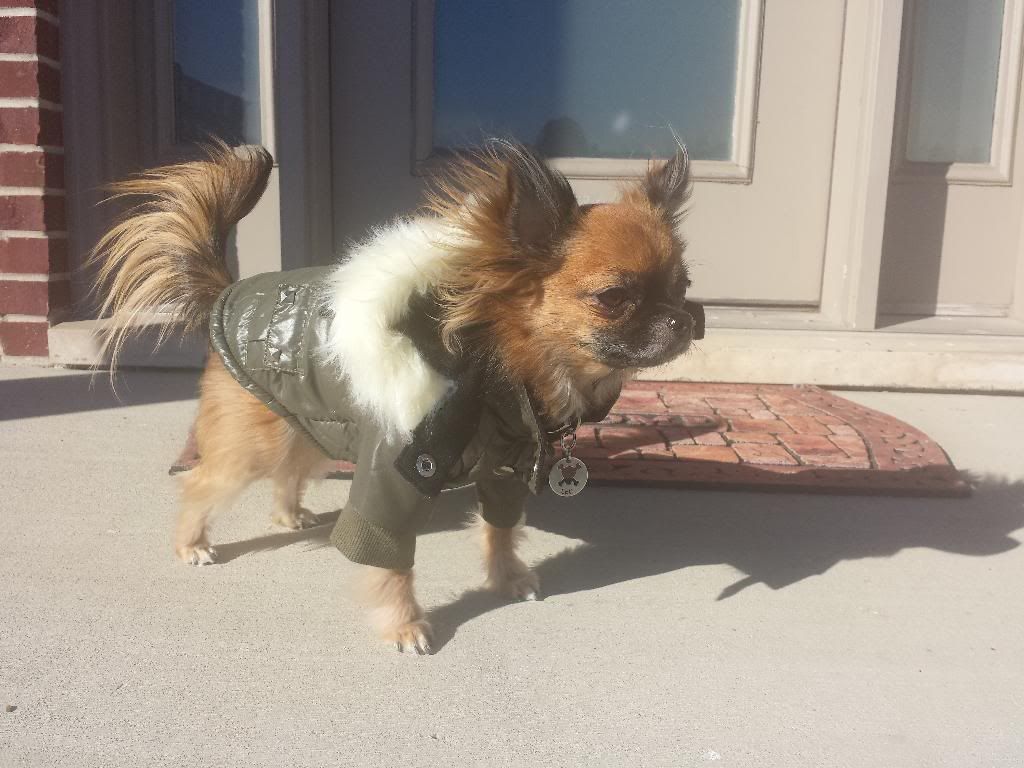 My personal favorite shot!
I'm too sexy for my coat, too sexy for my coat!!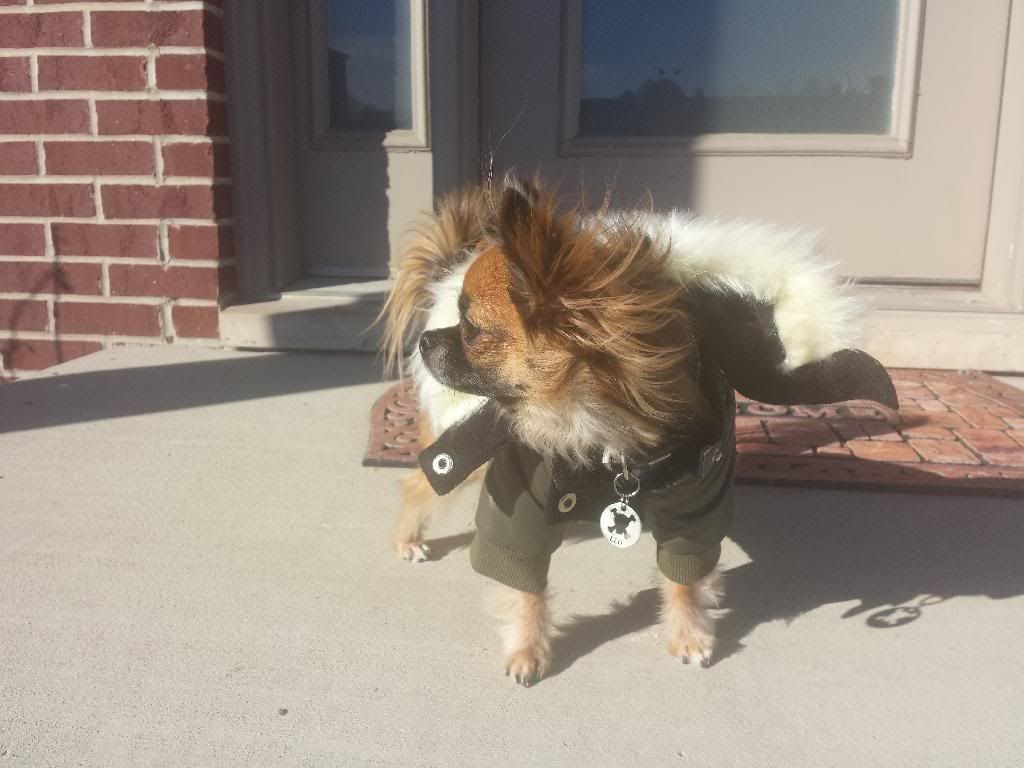 Sent from
Petguide.com Free App