Sunday has become my least favorite day as of the week lately. I started working with a nutritionalist who plans all my meals for me in hopes of toning up for the big day but that means sundays are the grocery store and meal prep days. It takes almost the whole day to prepare all the food but it's totally working bc I already lost 5lbs!
Unfortunately I think it's making my babies go stir crazy, lol. So while I was busy cooking, the kids were busy....ummmm....relaxing and lounging!! Rough life for them! They were all wearing their favorite thermals from their dear auntie Elaine! I love these little tops, they are so cute and comfy, perfect for hanging around the house!!
Lola says wait! She's not ready!
Close up of Lola Bear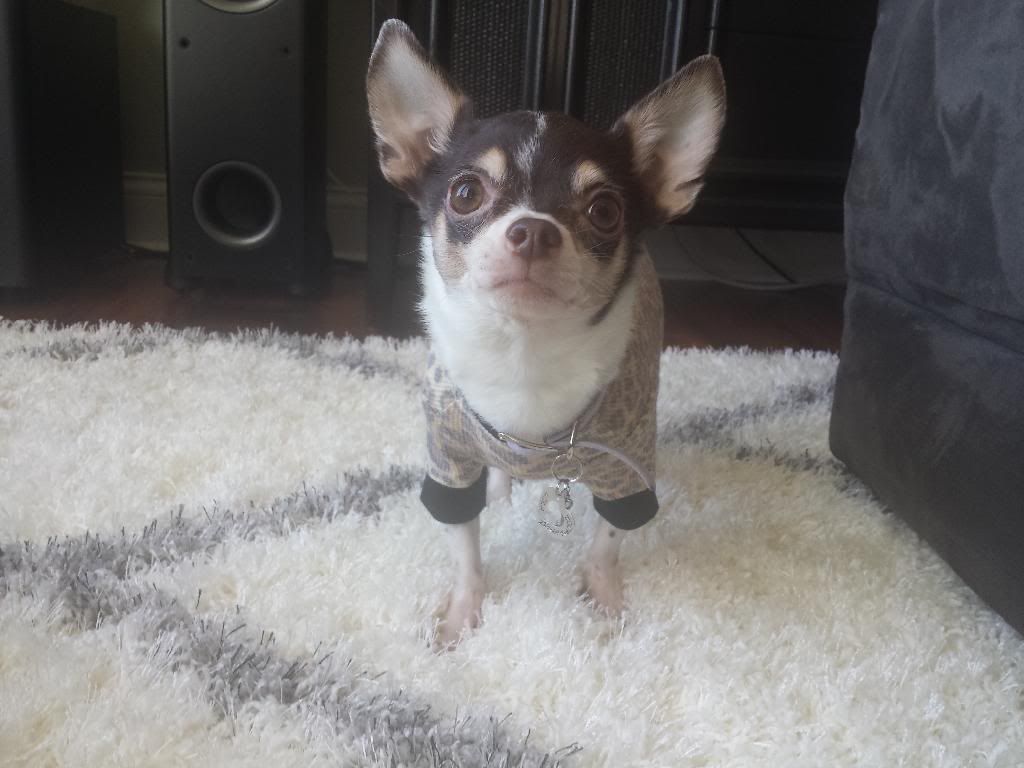 The boys are people watching!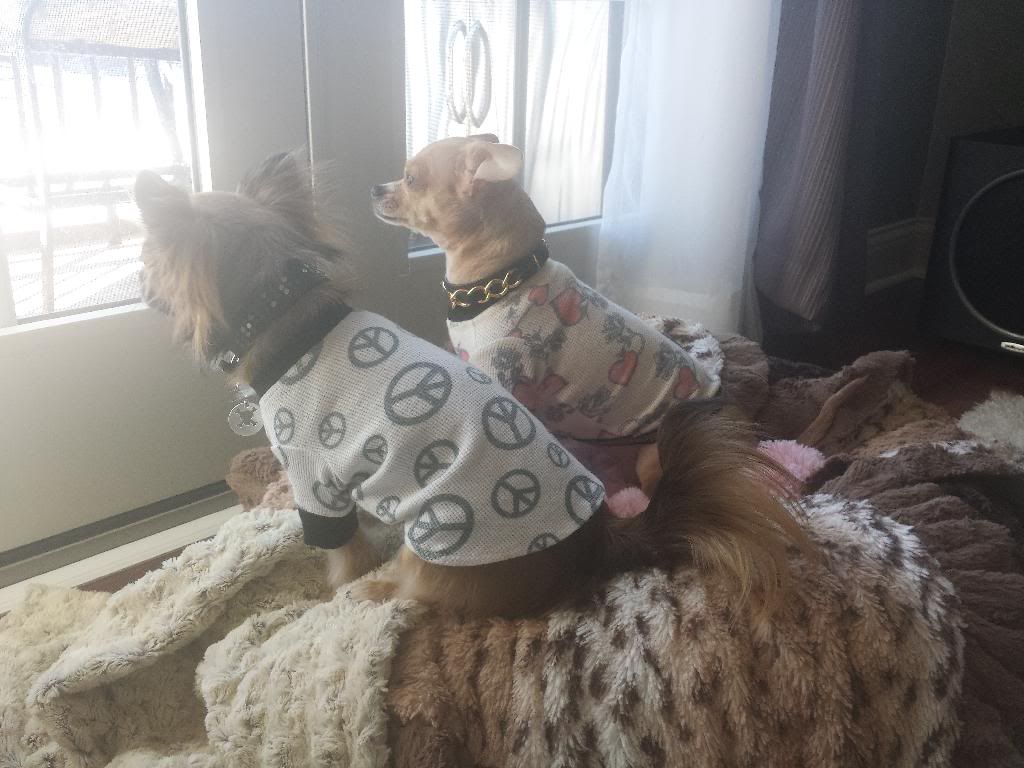 Mama's girls!!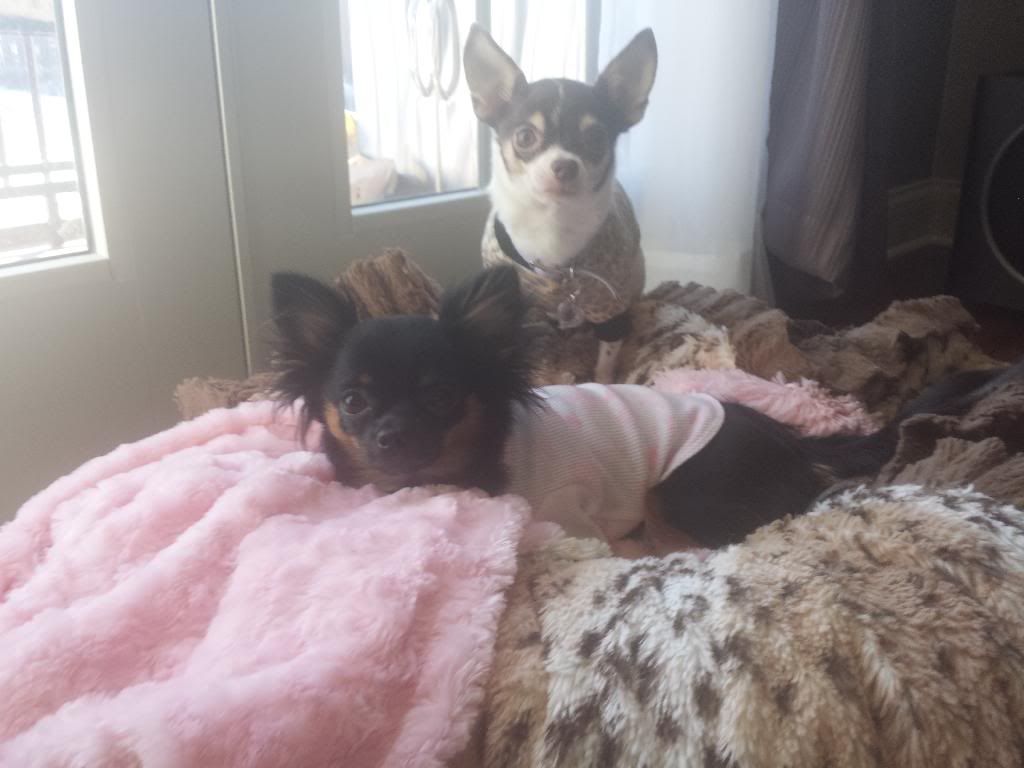 My angel Meemers
My handsome little Leo
Photo bomb by Leo!
Group shot!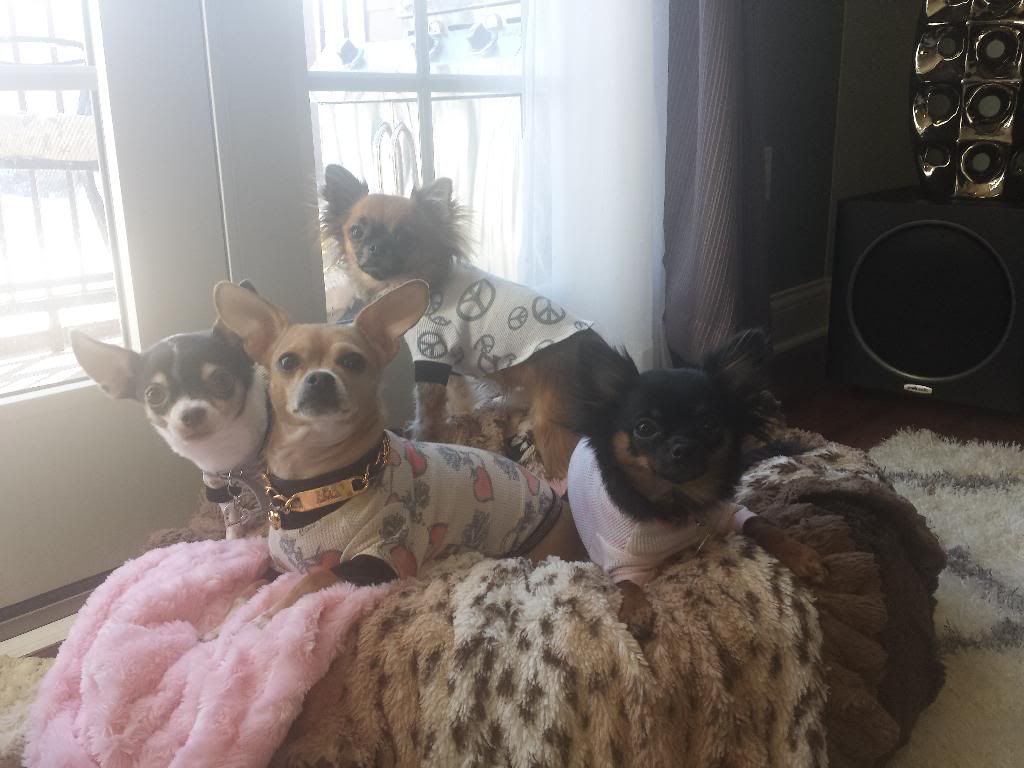 Rare moment of the girls snuggling
Can I have a tweat pwease?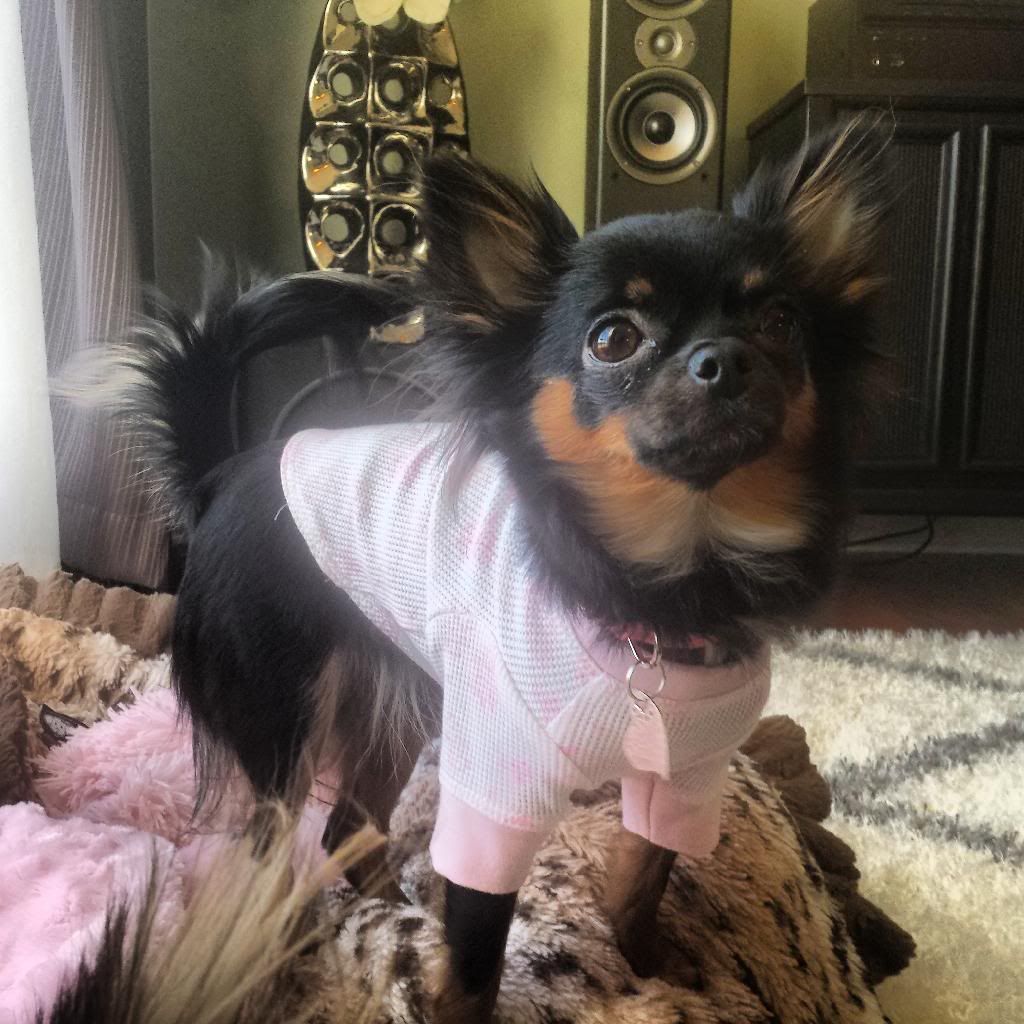 Wouldn't be complete without a pic of Mimi pouting! Lol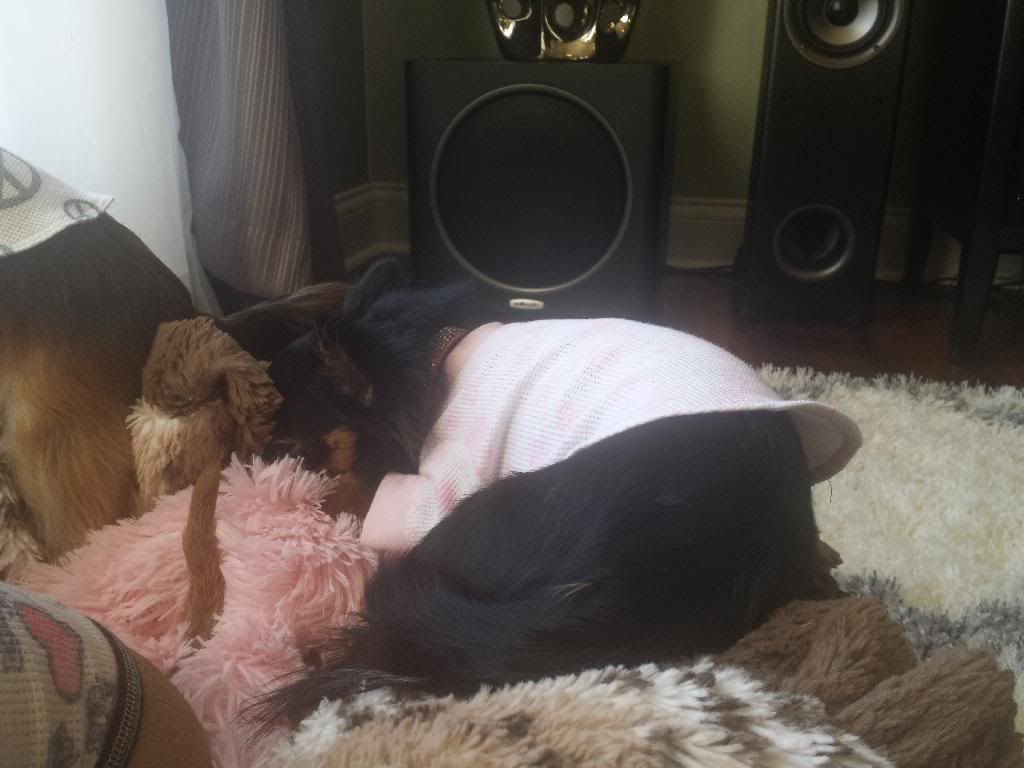 Sent from
Petguide.com Free App