Love this place, the dogs learn to swim because it is very shallow and slops out slowly.
Smells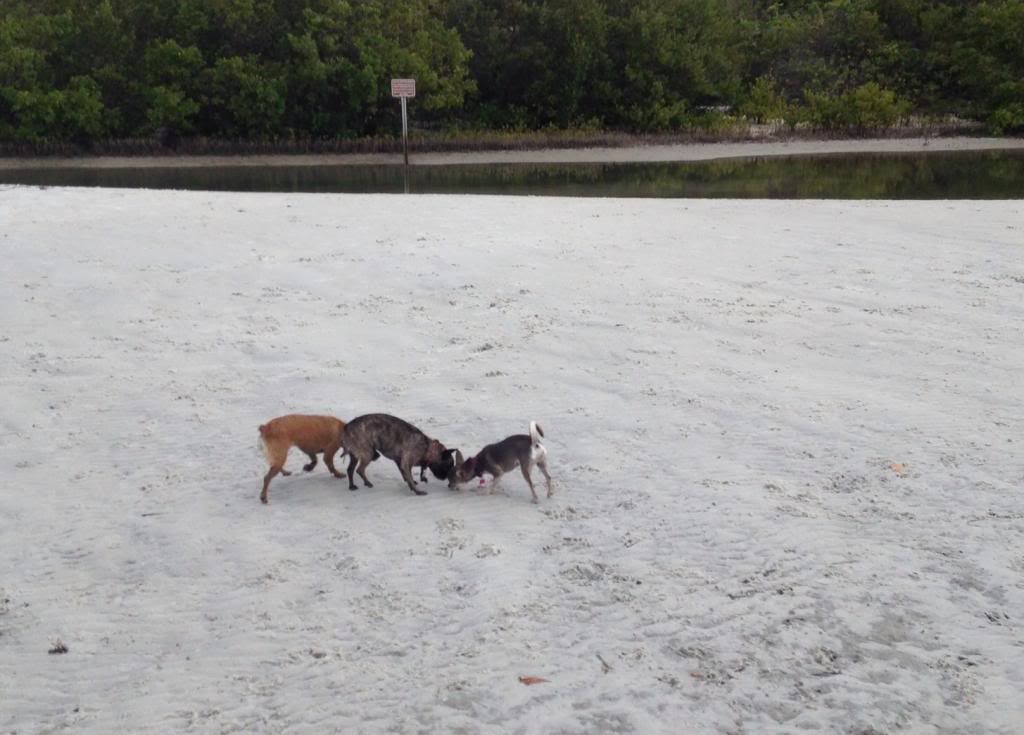 It's not a rock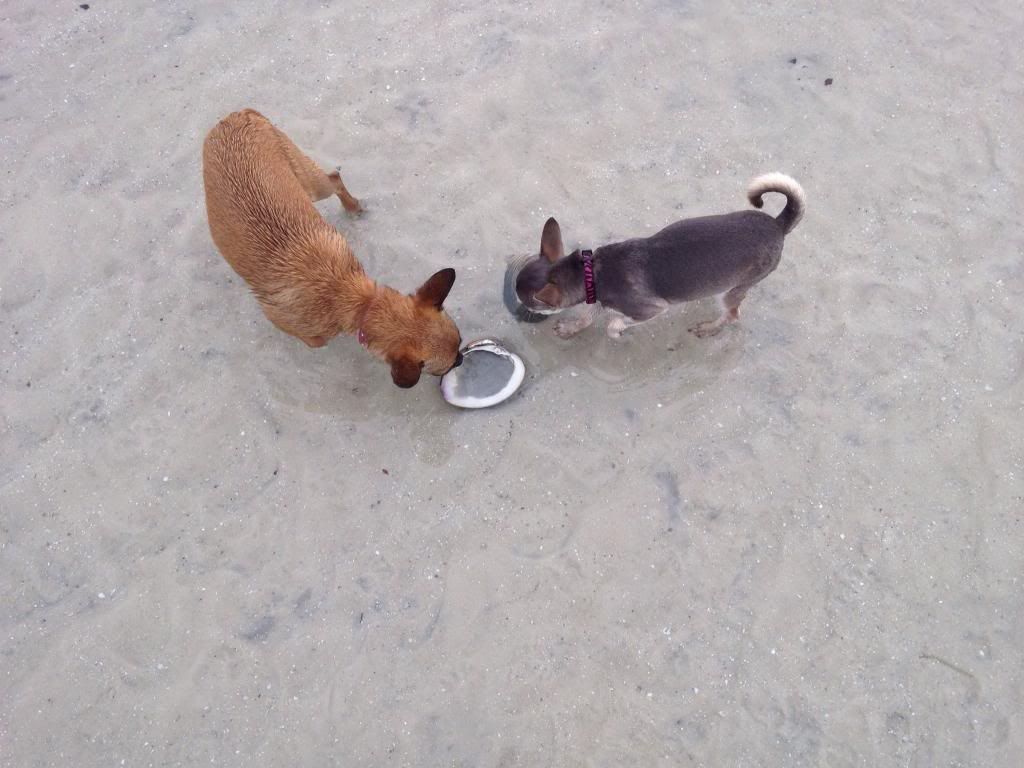 Swimming! Lily not quite ready yet. It is her second time, these guys have been here a bunch!
She does like it! Just not wanting to swim yet.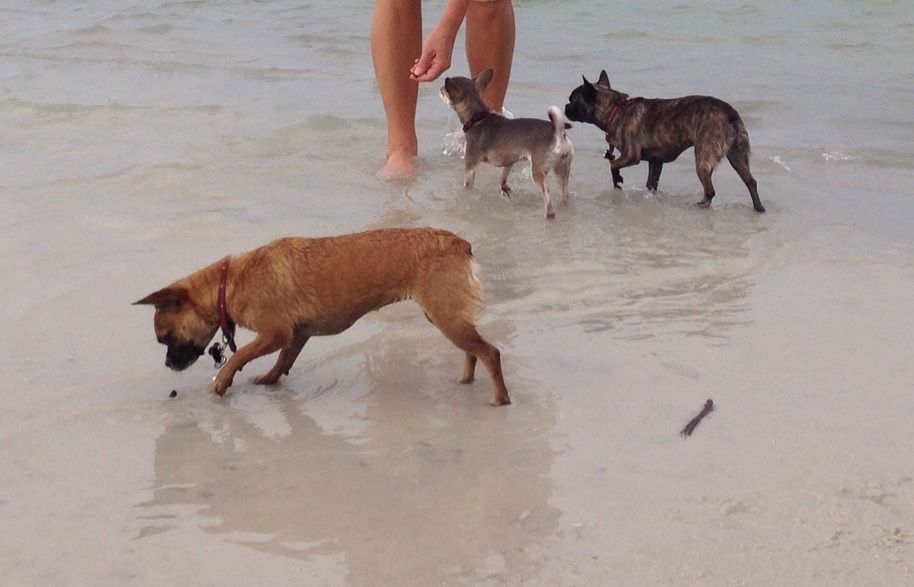 Are those fish??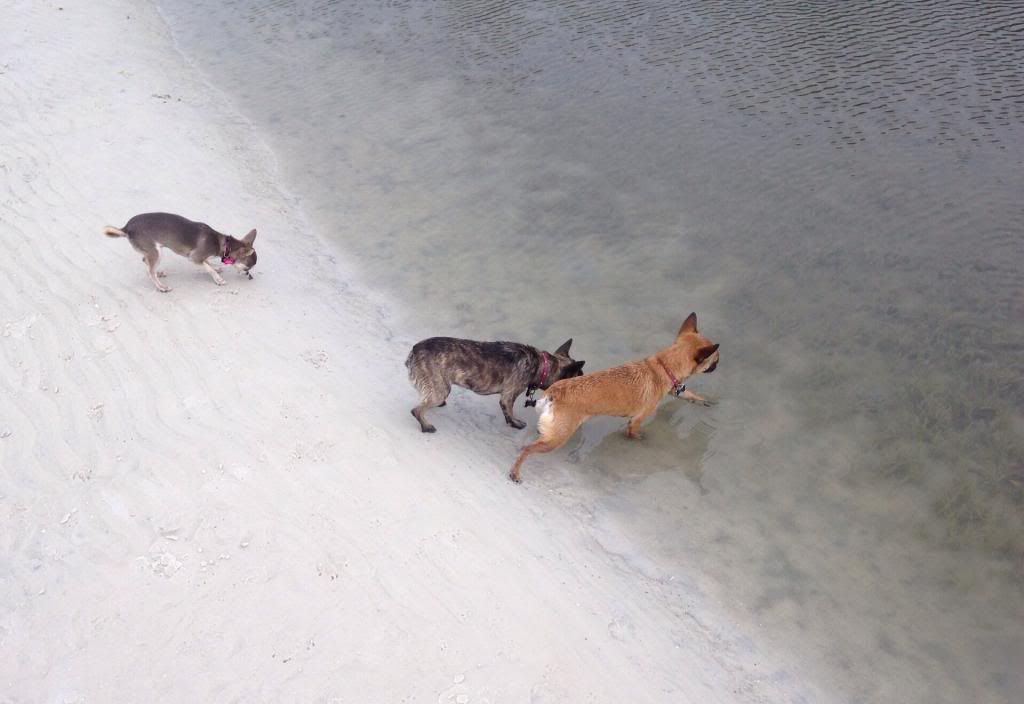 I'm getting braver!