---
I was talking to my hubby tonight about how long Gidgets muzzle looks in photos? It really appears much longer and she always appears much larger in photos. Her bottom jaw does not extend out all the way to the top like it should and I think that gives it a skinnier look and makes it seem longer also. She is the sweetest thing but she can get an attitude if she wants too, LOL!

When we saw a Yorkie at a car show the other day she got bossy with her like she does Yoshi, she makes this weird growl bark and bites at Yoshi's head to get him to play or follow her, etc... LOL! She is a nut.
__________________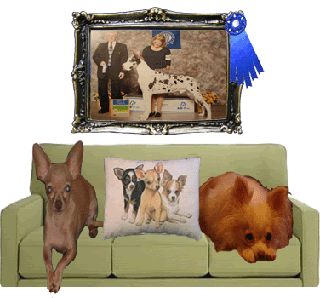 RIP Yoshi...You will be forever in my heart as you took most of it with you...
The bitterness of poor quality lingers long after the sweetness of a low price is forgotten....