Today, Pepi, Lillie and Bindii were taken out for a looong walk. Today is Australia Day, and there are plenty of things to see and do. I thought, since my friends and I were gonna have so much fun today, why not bring the chi babies? Living in the harbour, it is the most popular place to be on Australia Day, so we had bunches, and bunches of fun watching the surfing contests, and the boat races, and we all even got to share a hot dog =D I took heaps of pictures with them wearing their their Australian Flag jackets. I took heaps of pictures, but with my phone and I can't upload them xp After three hours of running around the harbour, we came home, and they all just fell to the floor exausted.
They all didn't want me to take pictures of them, but they just had to suffer.
Here's Pepi;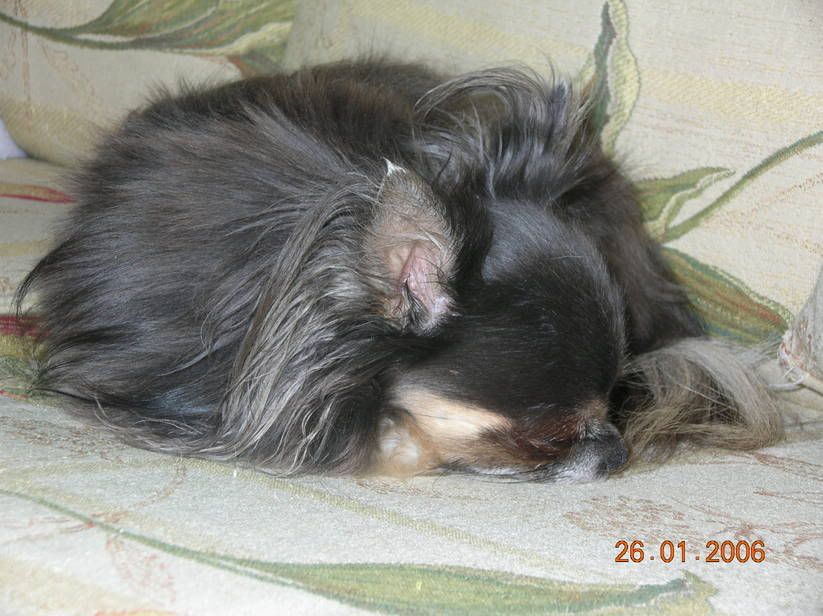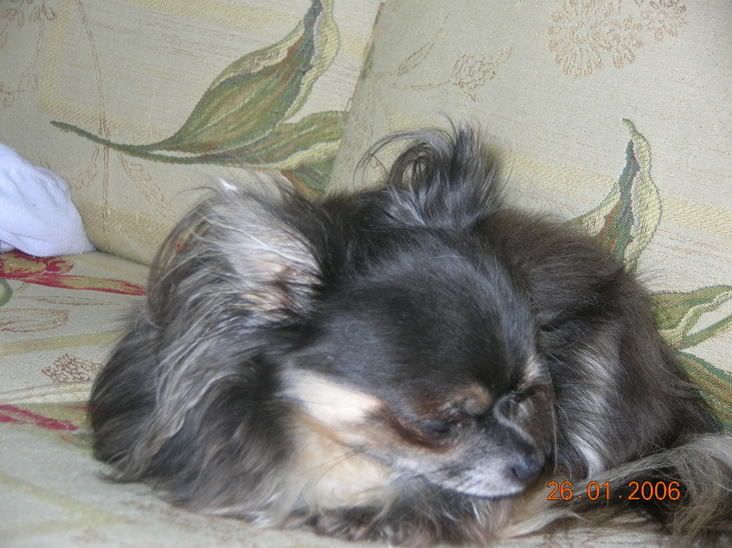 Here's Lillie;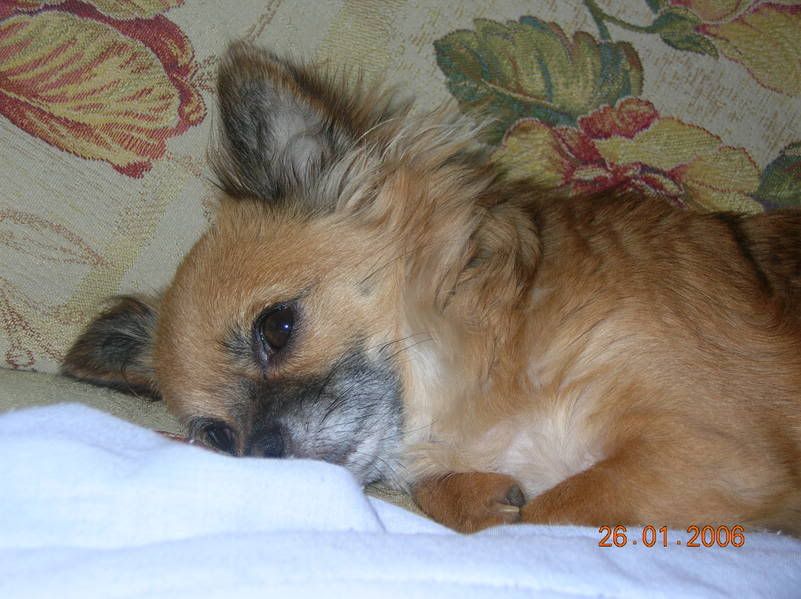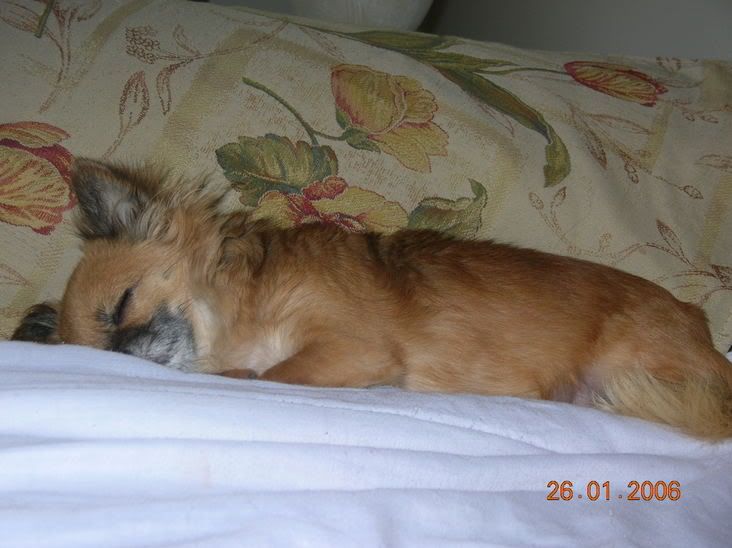 And last, but not least, Bindii;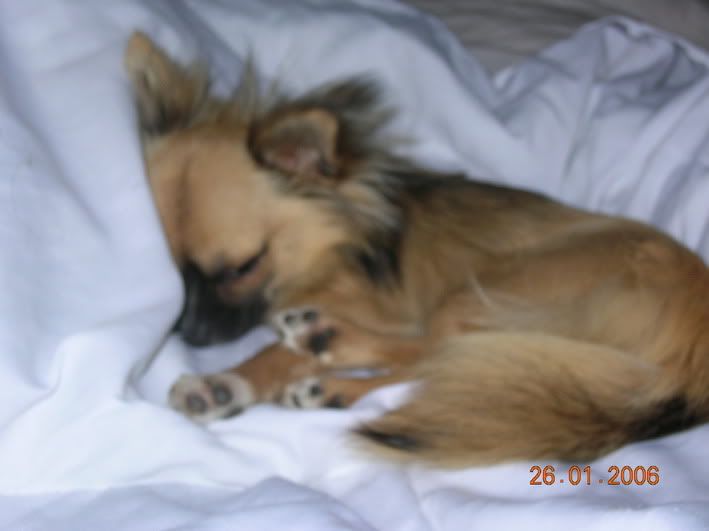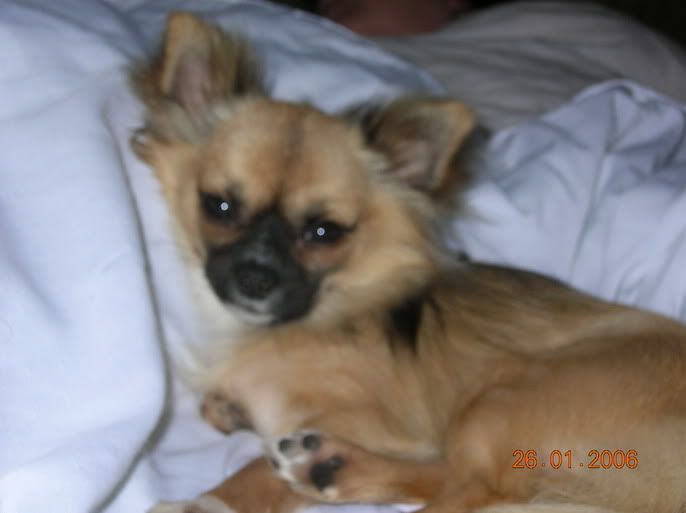 (Whose 1st birthday was celebrated yesturday.)
Sorry for the size xp
xx Happy Aussie Day everyone!