Spunky went for his first walk at the nature park yesterday. He had such a good time! He is growing so fast!
Here he is with his big sister Muffy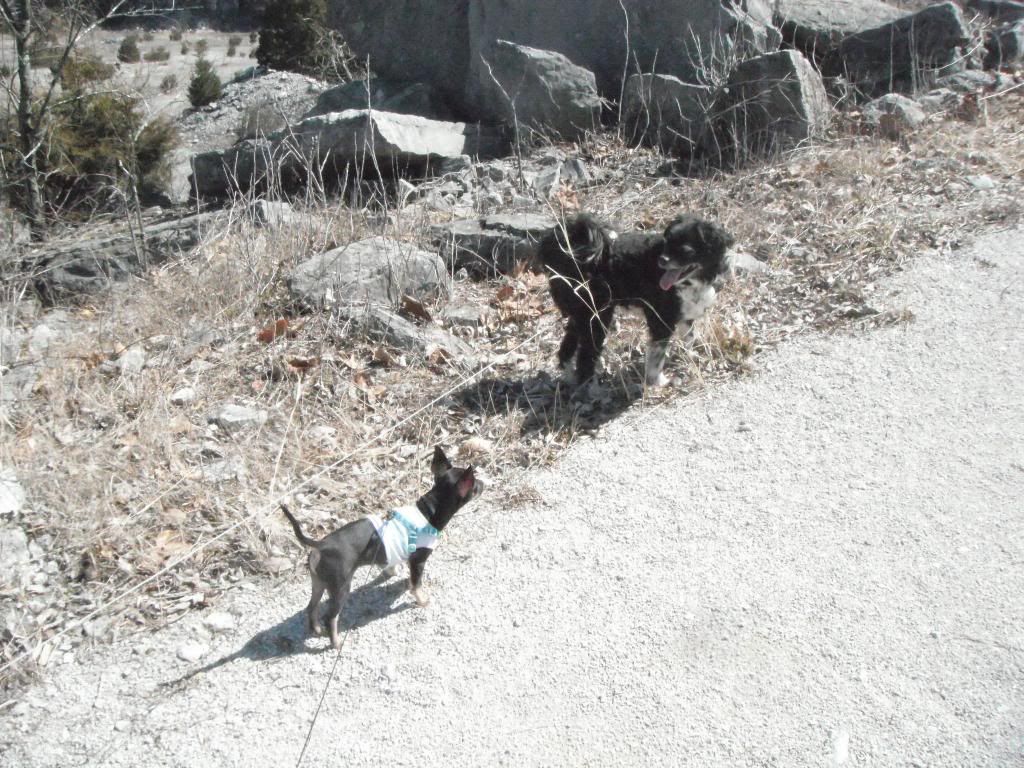 And just enjoying some good sniffs
And looking at a water puddle. He hates to get his feet wet. He thinks it is just yucky!