Kahlua enjoyed the warmer weather this weekend and we had a chance to walk down to the beach for the first time this year! She was so excited, she was doing zoomies and rolling around in the leaves LOL!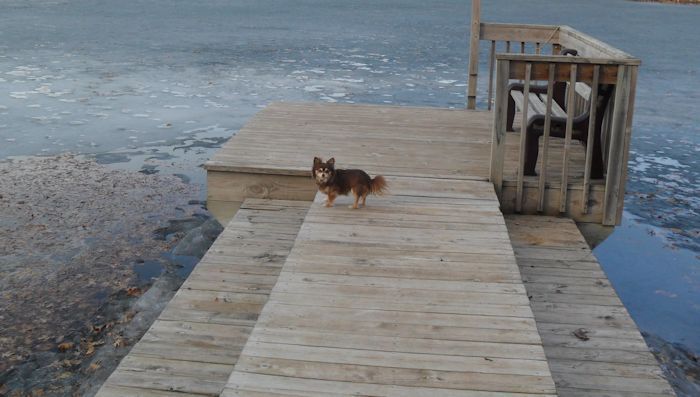 Stopping for a drink at the creek...
Just seconds before a Zoomie...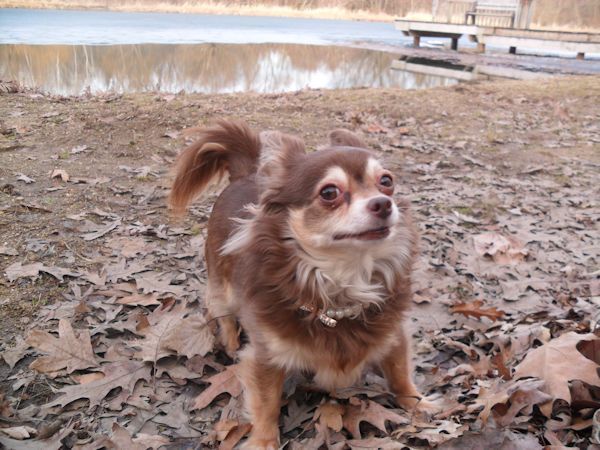 LEAVES!!!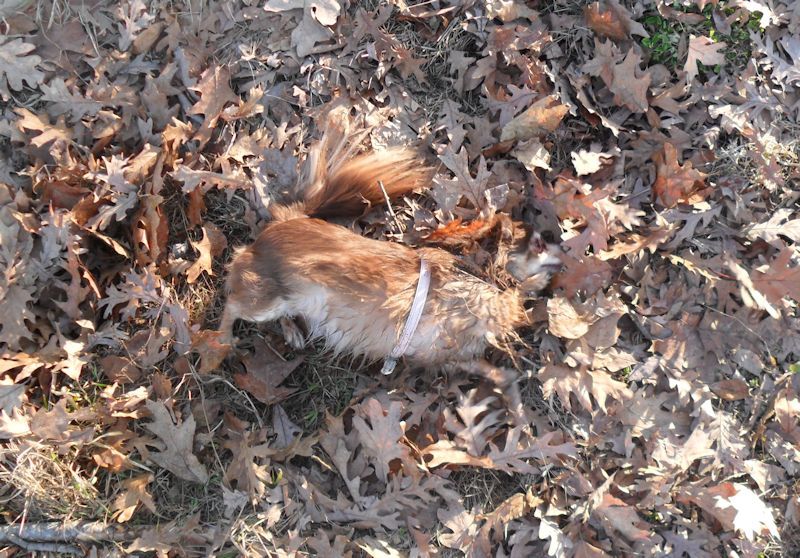 MORE LEAVES!!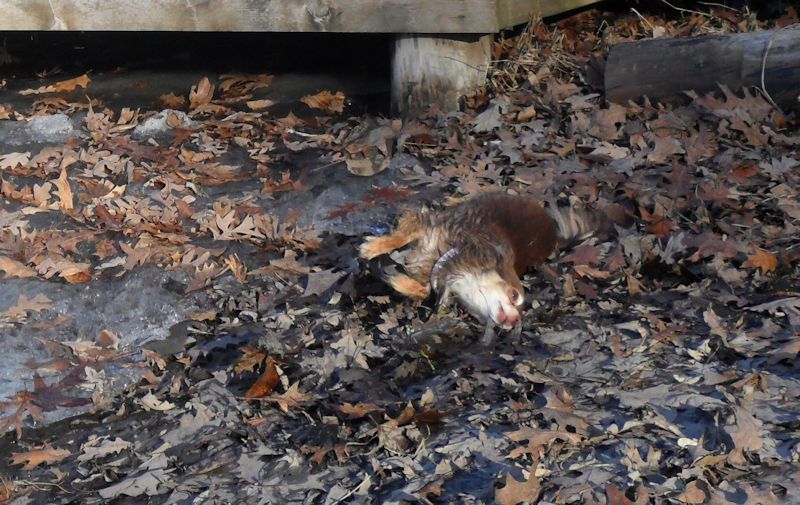 A happy wet puppy, hehe...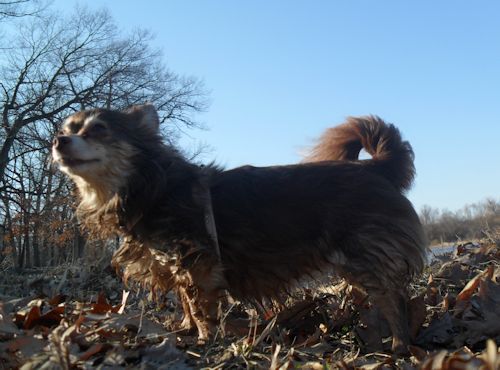 Love my little chocolate covered angel...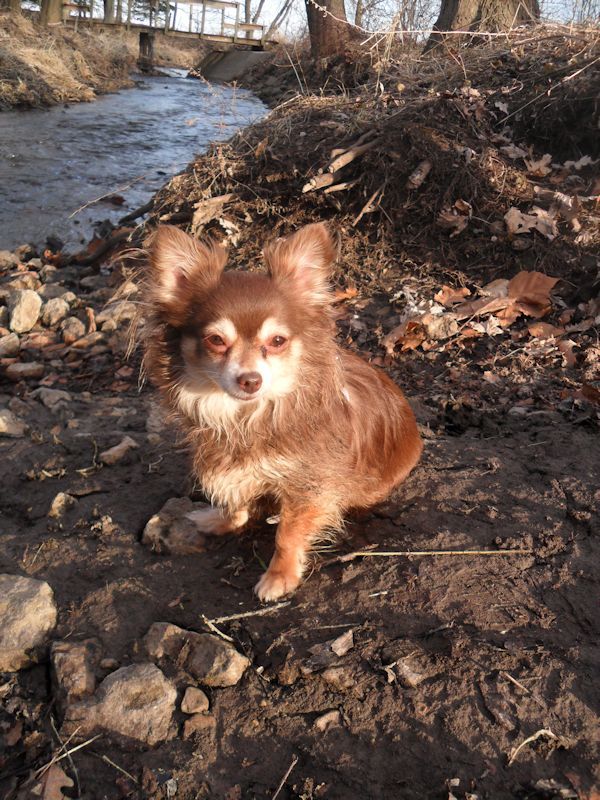 My baby girl and I..
Thank you for looking! =)