Tonight it took him less than five minutes to pull the squeaker out of his Kong XS ball. It usually takes at least an hour of hyper chewing to get the squeaker out.
Guess it's time to move up a size?
The second personal best, which I'm sure is some kind of record somewhere, is the hair ball from last nights pre- bath grooming session. I did another 45 minutes of grooming with a brush and then used the Zoom Groom this time around. I finished off with a couple of passes with a flea comb and voila:
In front of a 5 pound bag of Fromm
Checking out his accomplishment :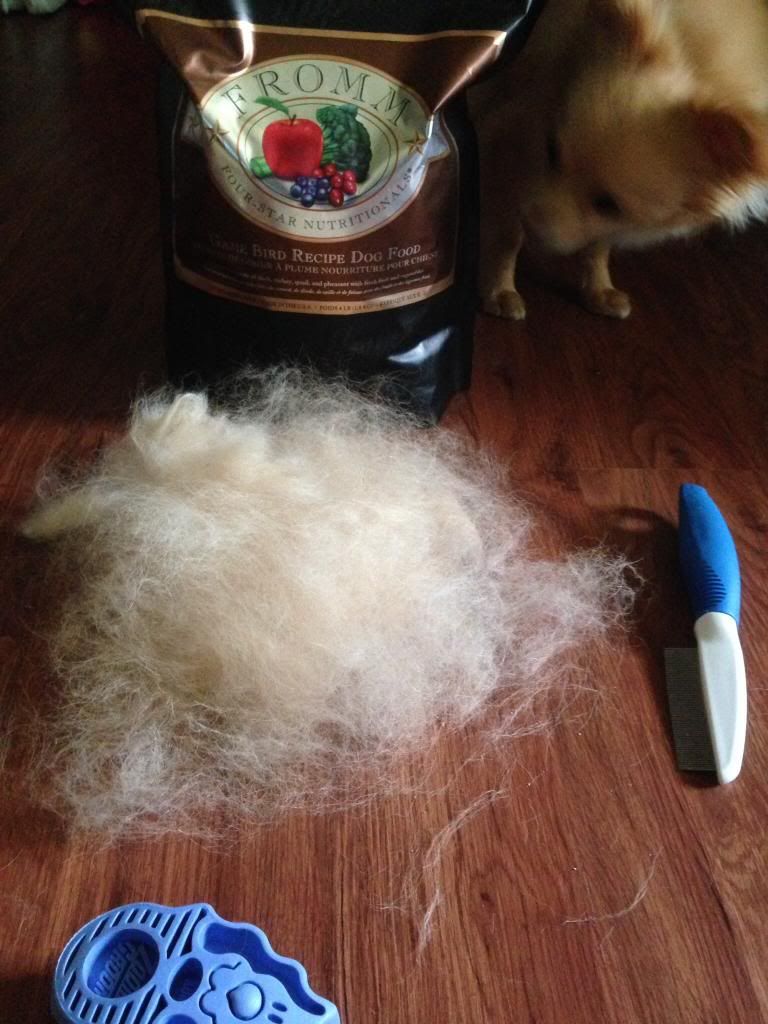 Don't fret now Chi People. I promise, Cai won't let these accomplishments change him.