so vixie and dodger got nails cliped and a bath today....not their favorite thing to do...specially for dodger who truly belives that water will make him melt...
however once out of the bath...well while vixie has her moments, dodoger has major zoomies!
heres some pics and hopefully a couple of video clips...(the video clips are of dodger in his zoooooooms!)
dodger: come on vixie, play with me...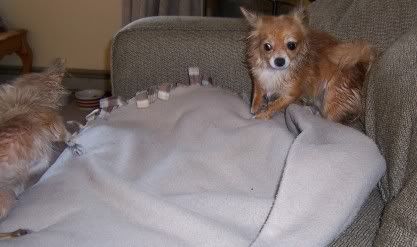 Vixie: YOUR INSANE DODGER!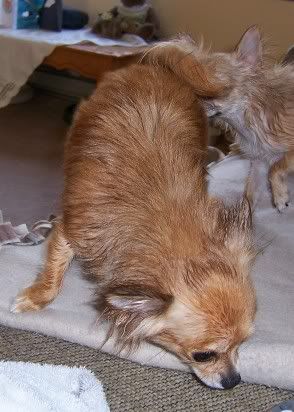 Vixie: mamma will protect me while i dry off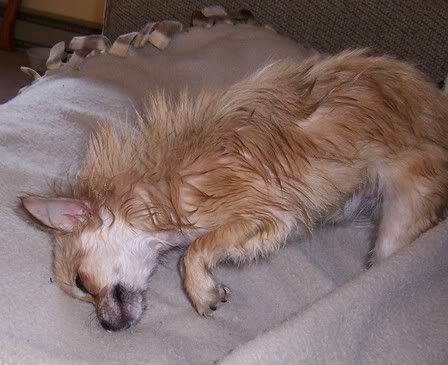 Dodger: fine ill dry myself off, first the face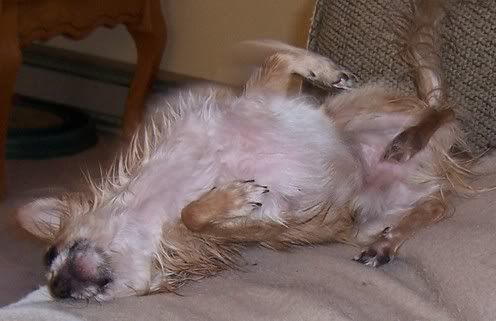 Dodger: now the back....woah...watch out for the edge of the world there..
and now for dodger in his crazyness
http://media.putfile.com/bathtimezoomies2
http://media.putfile.com/bathtimezoomies1
(hope they work and YES all the feet did leave the couch!)