Mom says I am the cootest thing eber...I fink so too.
Dis is MY toy box. Brudder says I hafta share but I donts finks so...
I helps Mom with the towels... nuffin like warm towels...
I likes to steals the sponges... but Mom always catches me and takes 'em away from me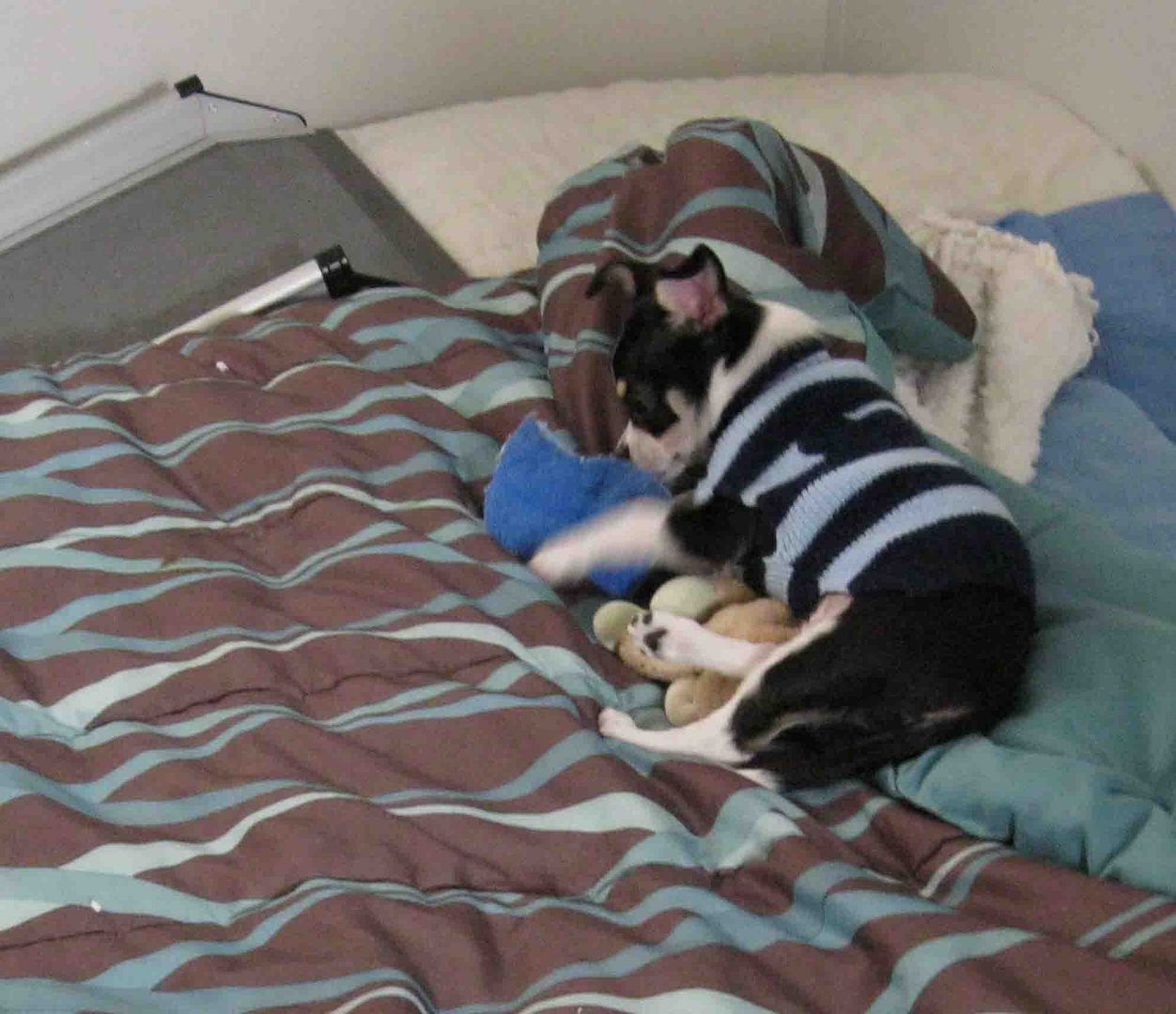 Dis is me and brudder, Kody... he is my bestest friend...
we are watching for intruders... they are eberywhere....we bark to scare dem away...well, my brudder does... I don't know how to barks yet...