I took some pretty good pics of my boys. Some are from right after Nikolai's release from the vet after his brush with Parvo, so he's still pretty skinny. He is 100% better now though and is back up to 4lbs 1oz.
The rest are of he and Chico playing and I may put in a cute one of Chico hanging out in their crate.
Looking skinny but feeling better.
My little sick boy all comfy in bed.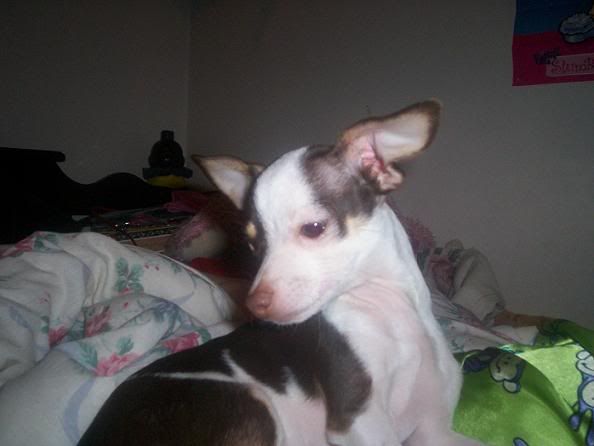 Very happy to see Faith.
Chico chilling in their bed.
My boys giving me loves, it started out with just Chico but Nikolai got jealous and had to join in. You can see a cut and knot there on my forehead. Stupid me went to pick up the dog food dish in the dark and didn't realize the door to the cage was open and smaked my head on the corner. It made me black out for a few seconds but it's getting better now.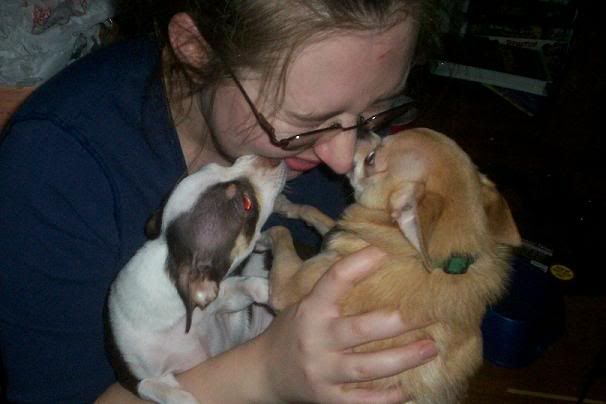 The boys...um...playing. Looks vicious to me.
And more....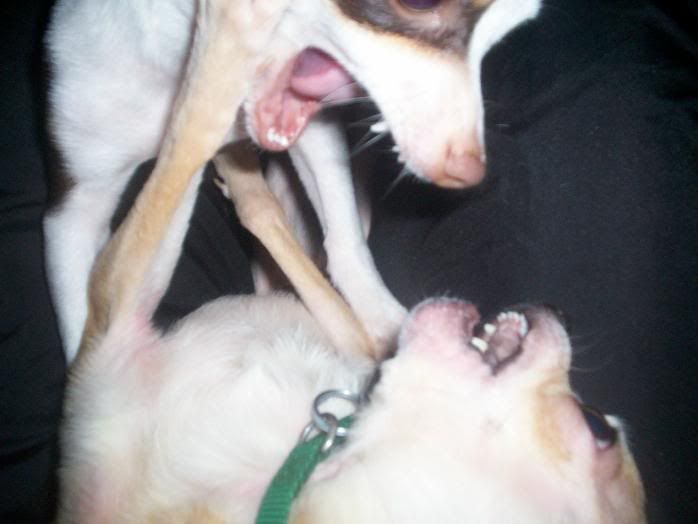 Last one for now. Looks rough but they seem to be having fun.
As you can see from the last few pics Nikolai is feeling much better now and is back to his old self.