Raisin especially loves climbing trees. Here in Florida we have found it is very easy because of the Banyan and Cypress trees.
My son caught her before she went any higher in the one pic. I took these at the dog park yesterday.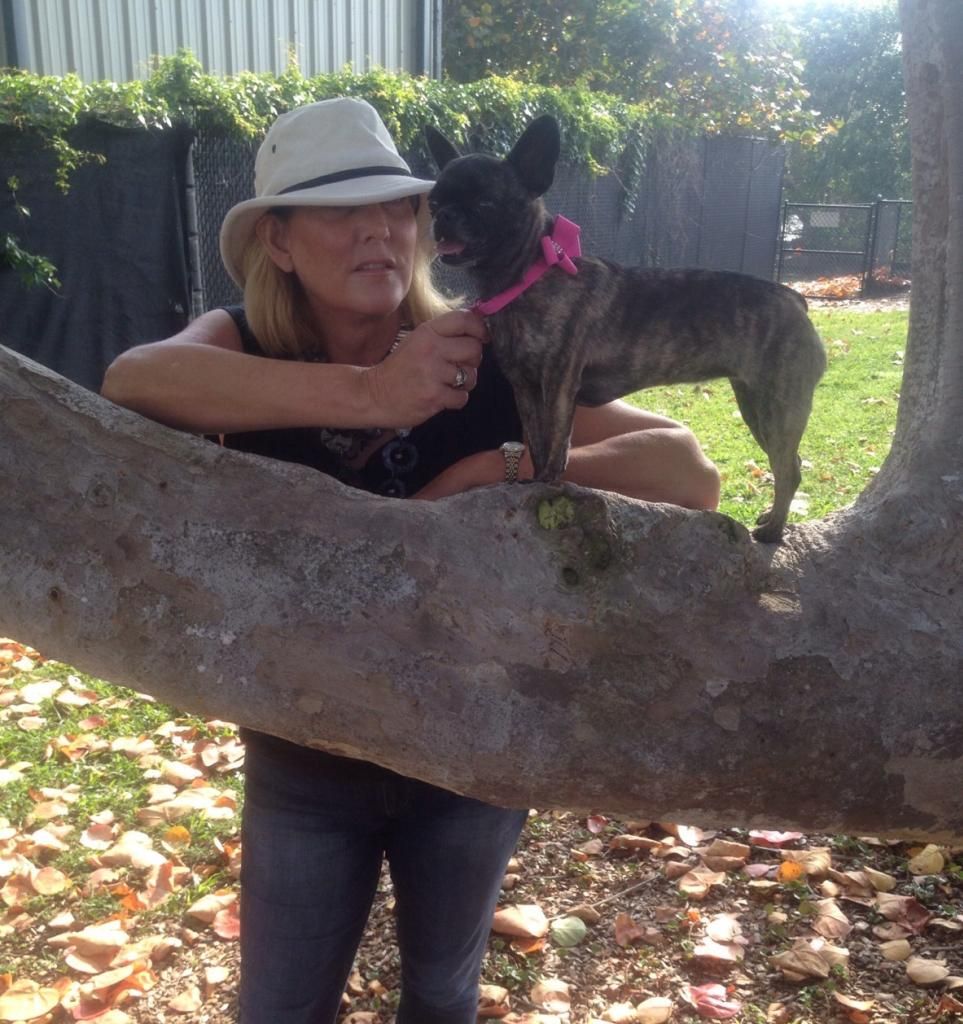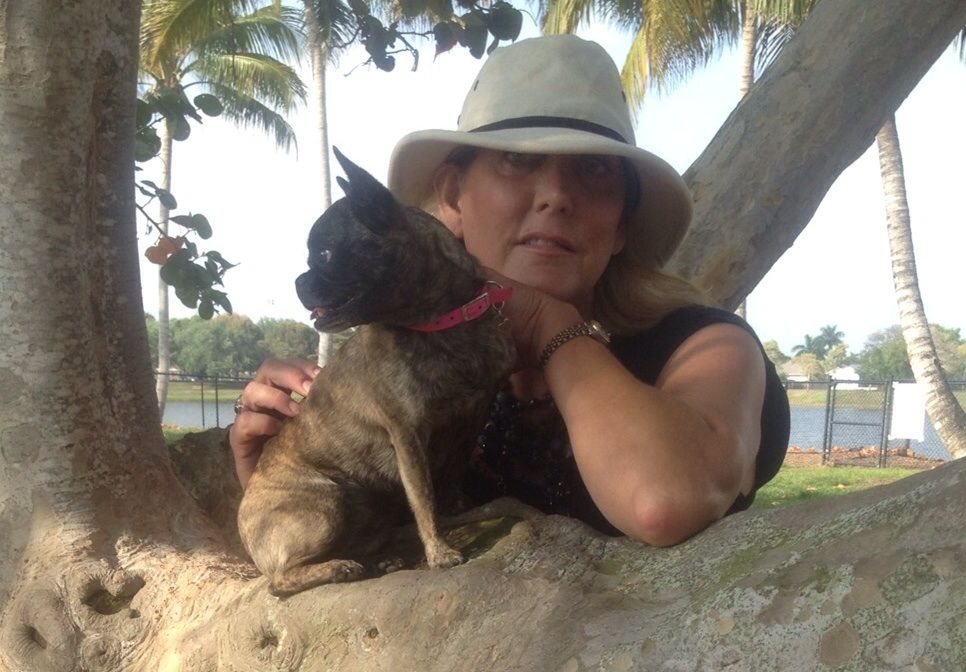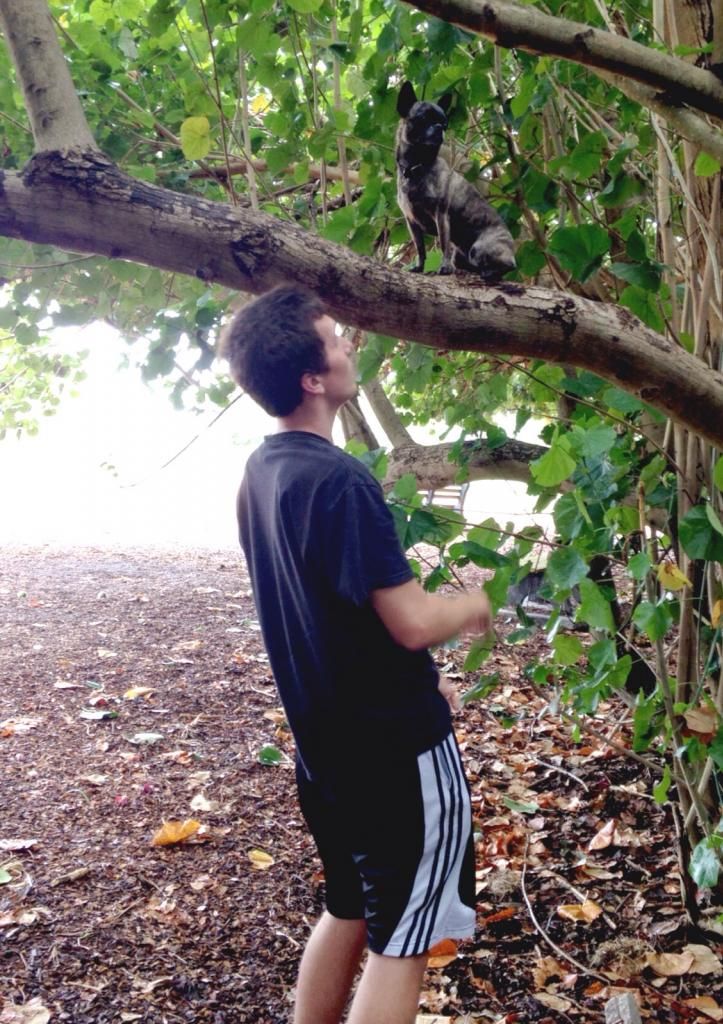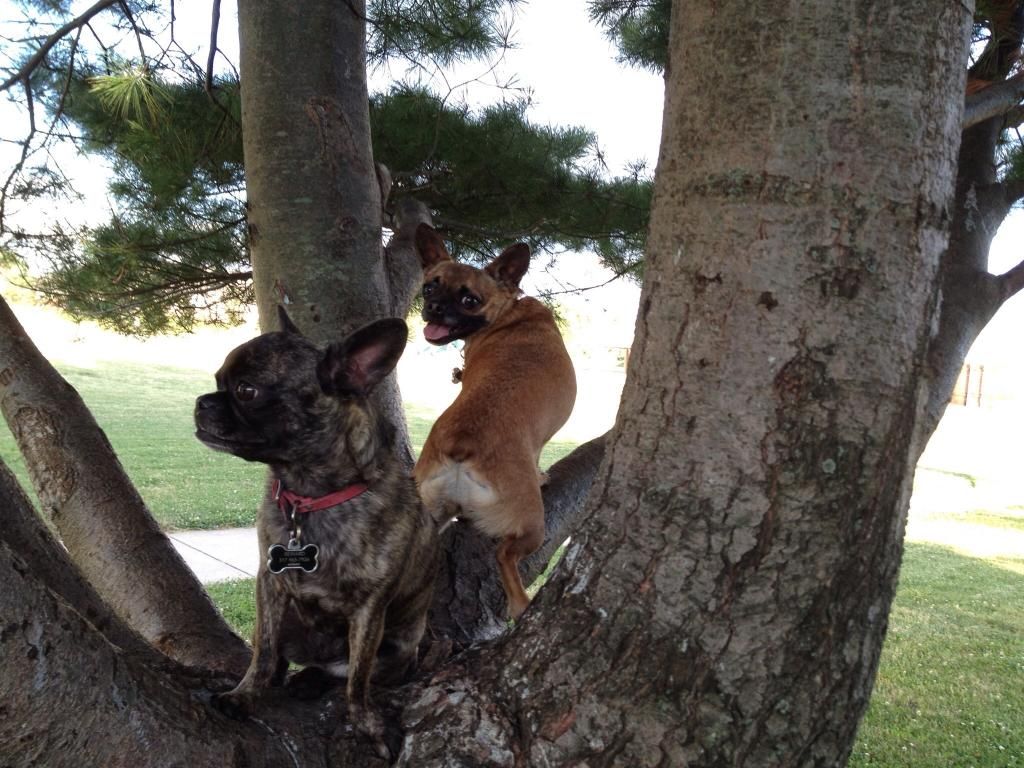 Just a fun pic of the girls running on the beach!