Kari, I'm finally not sick so I thought it was about time I posted pictures! :P
Guinness is now 13 weeks... enjoy!
Hello Kari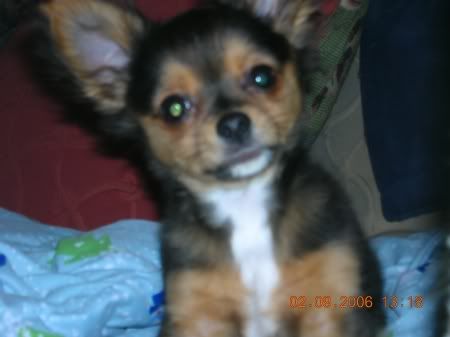 I see you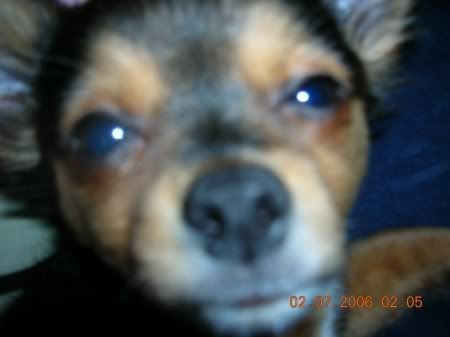 Guinness loves lounging on our down comforter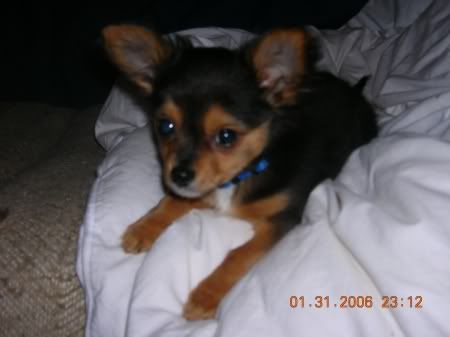 And sleeping with Daddy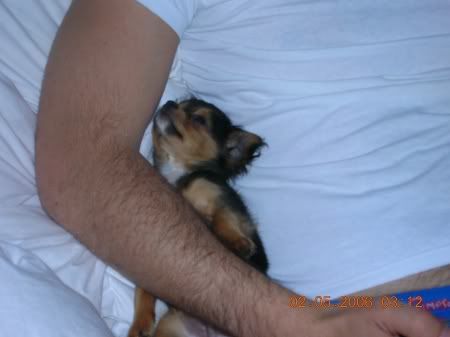 Most of all, playing with Diesel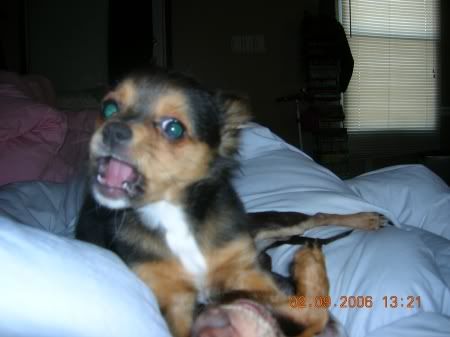 And barking when he doesn't get his way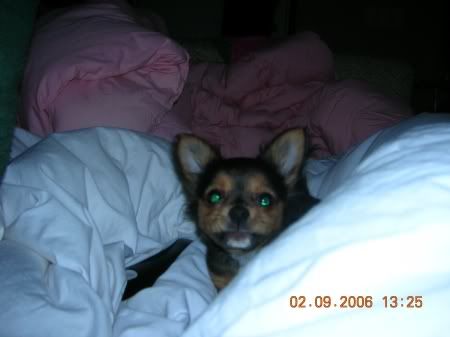 Standing on the gate in his room wanting me to pick him up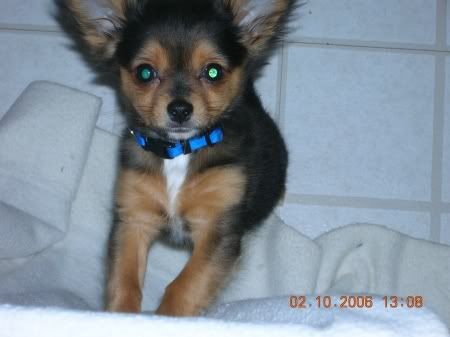 On his pillow in his room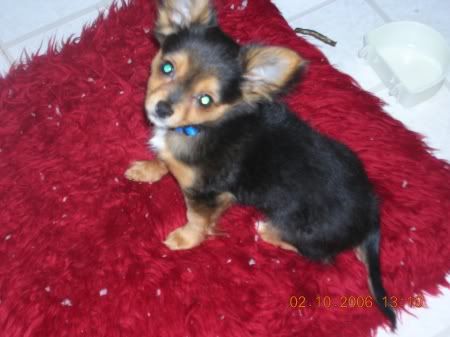 Sitting in my fiancee's video chair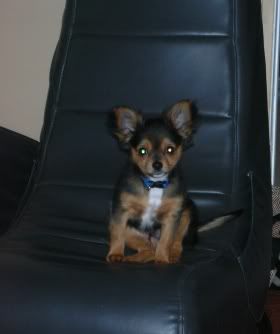 Relaxing
Snoozing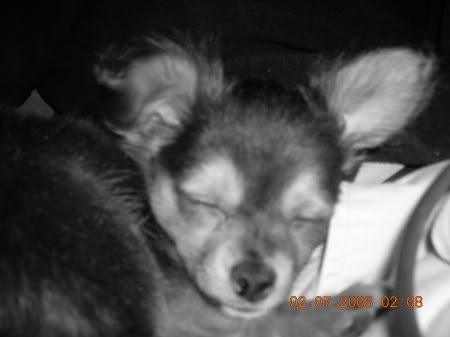 That's enough, quit taking pictures of me!