I realized I hadn't posted any pictures in this part yet of Cosette or Deedlit so I decided to put some pictures of each. This is Cosette from babyhood to all grown up.
At about a week old, she still has the marks from having her dewclaws removed. This was when I began to fall in love.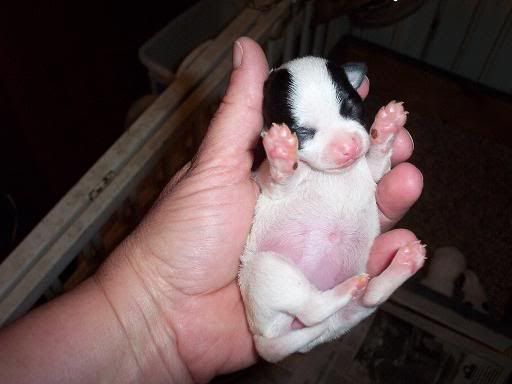 By five or six weeks, mom told me she would give her to me because it was obvious there was no way I could see her go.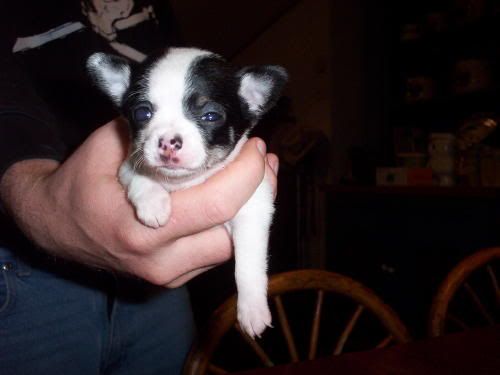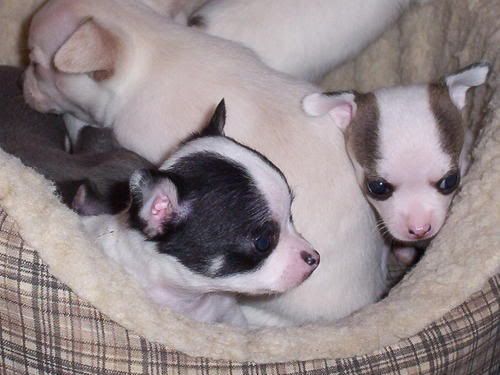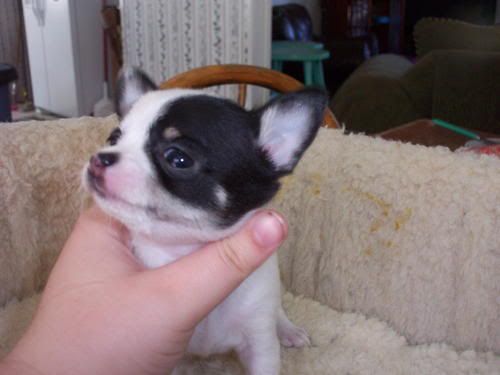 With her littermates and cousins, see her down in the far left corner. Her sisters looked alot like her.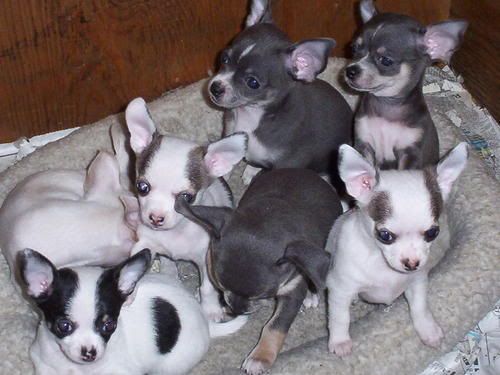 Trying to help her daddy with his game.
Getting spoiled already.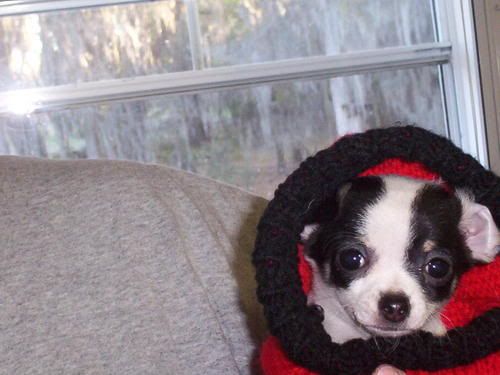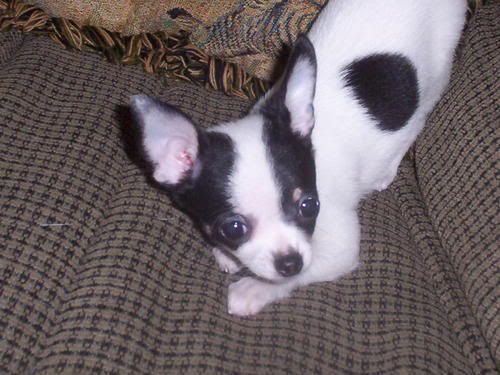 Trying to steal the camera!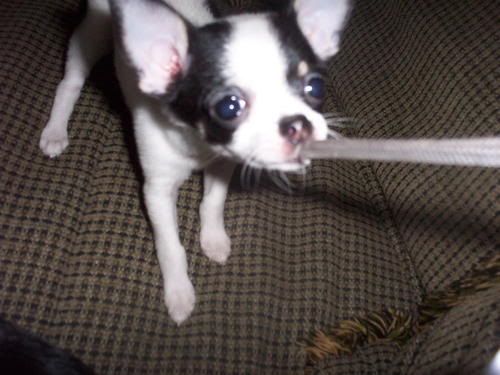 Pretty in Pink.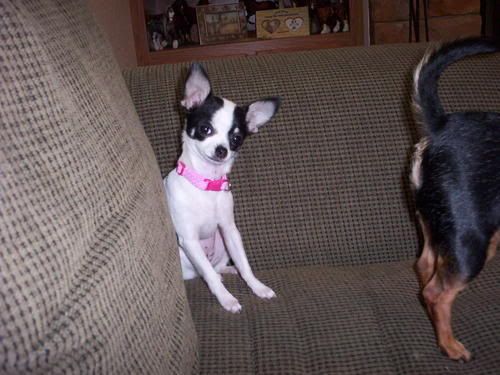 With her best friend and cousin Zelda, my sister's chi.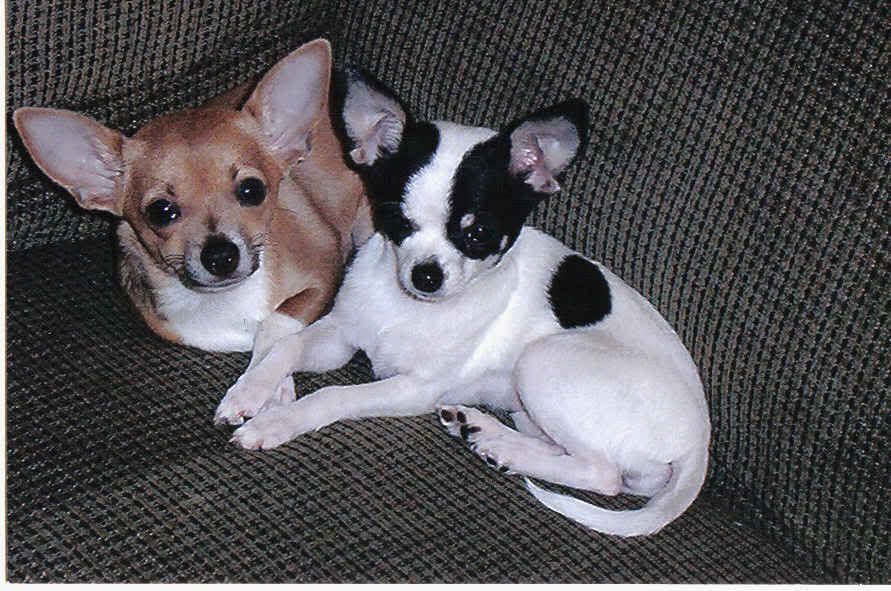 Chasing Deedlit.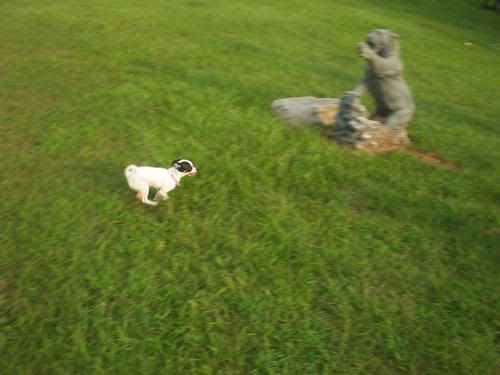 Resting with Deedlit and Daddy.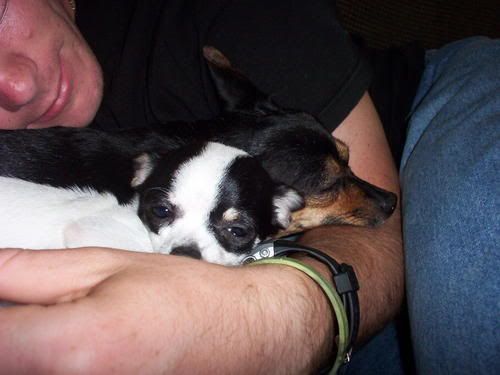 With her chi daddy Toshi. She looks alot like him.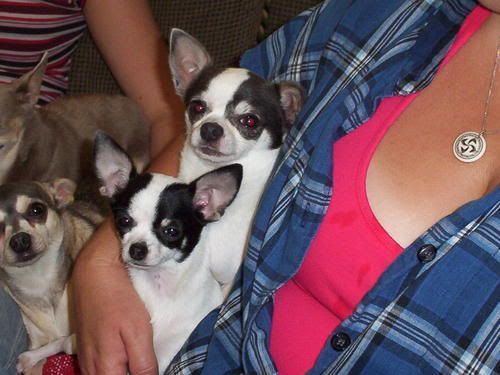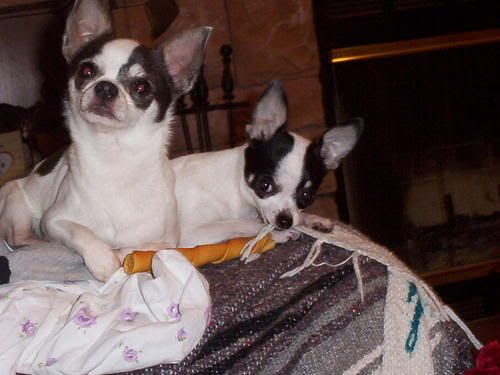 Posing.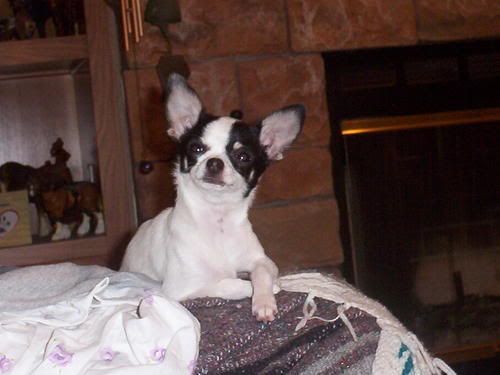 With Deedlit in their favorite bed.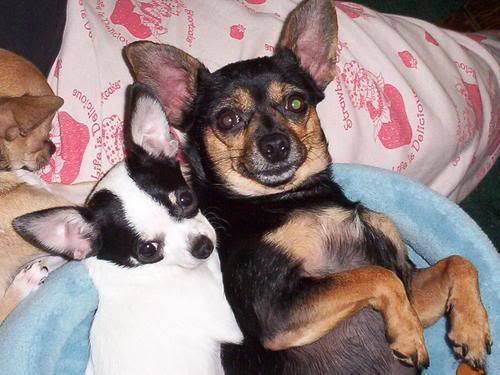 First Halloween! Her actual costume, a butterfly.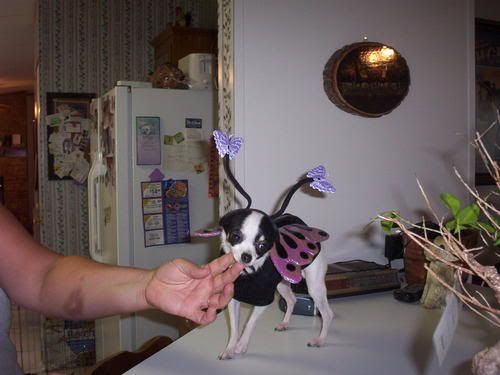 The other one I nabbed because it was so cute. She had to wear it like an actual dress though because she was too little for the legs to go over her right. I think it looked cuter this way anyway though.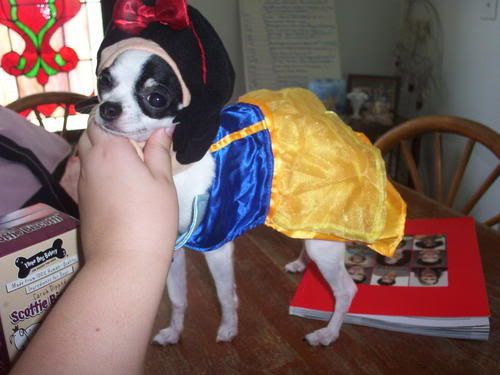 Guarding the fort with her Aunt Noodle.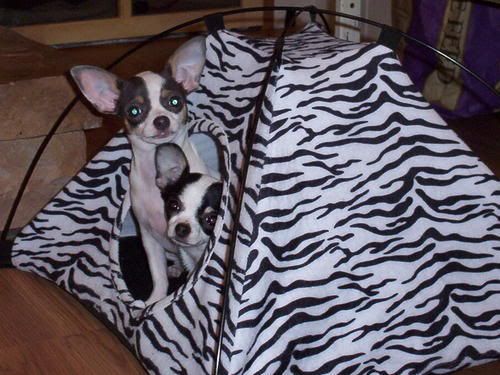 Her first Xmas.
With her chi cousins and friends.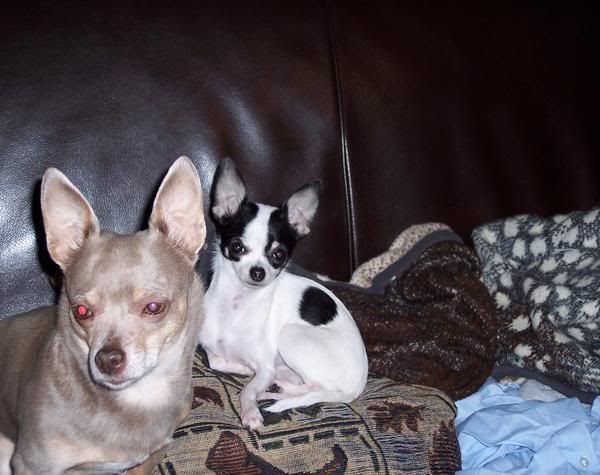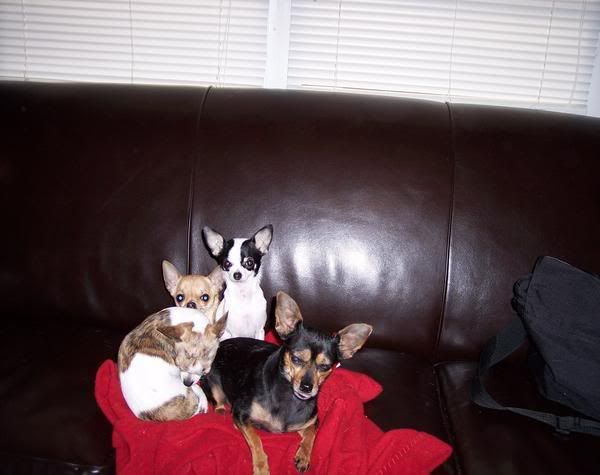 Most current pictures:
Candid camera.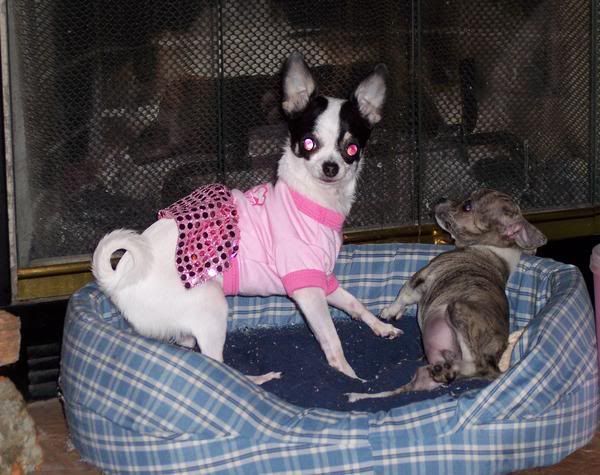 Looking embarassed.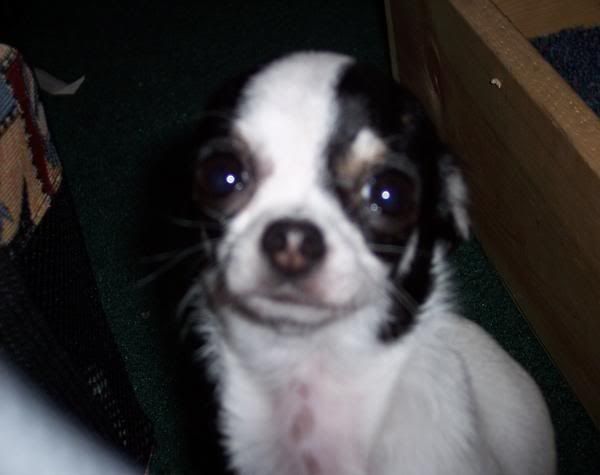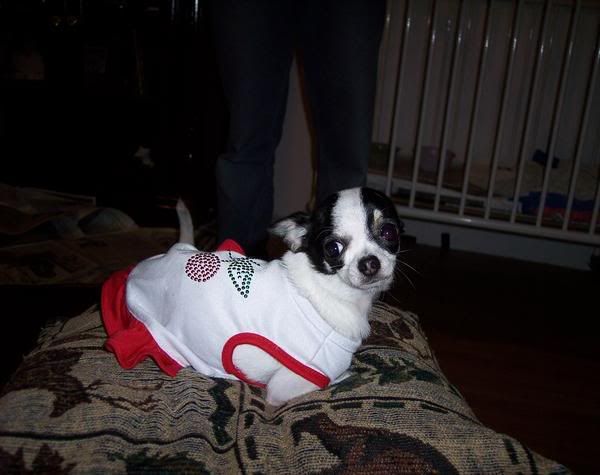 With her very favorite toy, a pink piggy.