Got Rosie a new dress at Pesmart today. Hope you like the fashion show.
Oreo wanted to join in so have a few pics of her in her dress as well.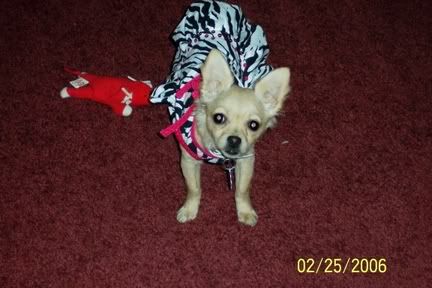 Trying to get my older son's attention: "Look at me!! I got a new dress!!"
The playpup shots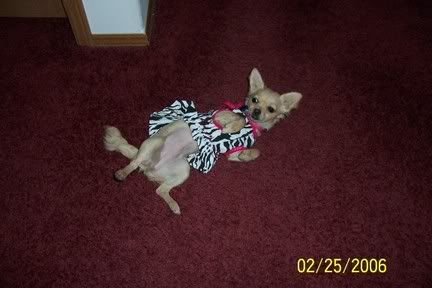 Oreo joins in: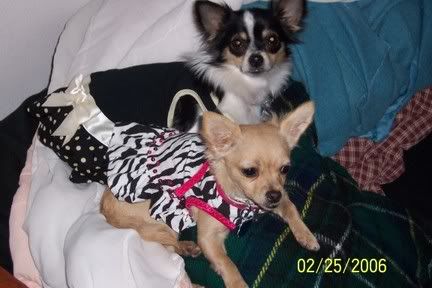 Modeling is hard work!! Nap time!