i finally got around to taking some pics of my new little guy, Oscar. He's now almost 11 weeks old.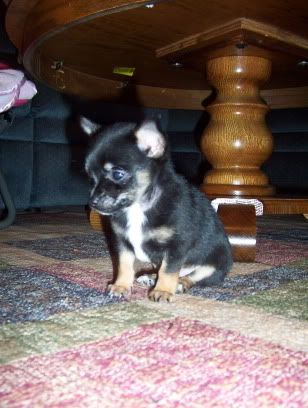 this is Oscar fighting with his brother, Max. Max belongs to my mom.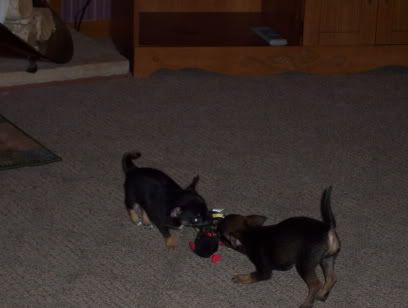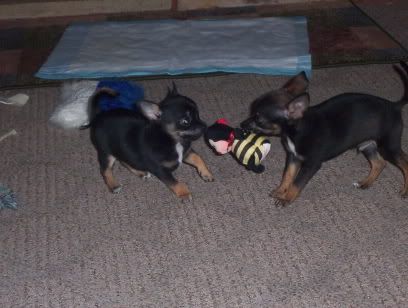 Molly (my mom's other dog) and Bonnie aren't too sure about the little ones yet, but at least they've bonded with each other over it!