This is Raisin's first day at work with me...I took each one separately to adjust. They were not very comfortable by themselves, it was interesting. Raisin went and sat on the same shelf that Mia did! Lily did the same..
Some funnies of Mia....she is NOT a dress up kind of girl.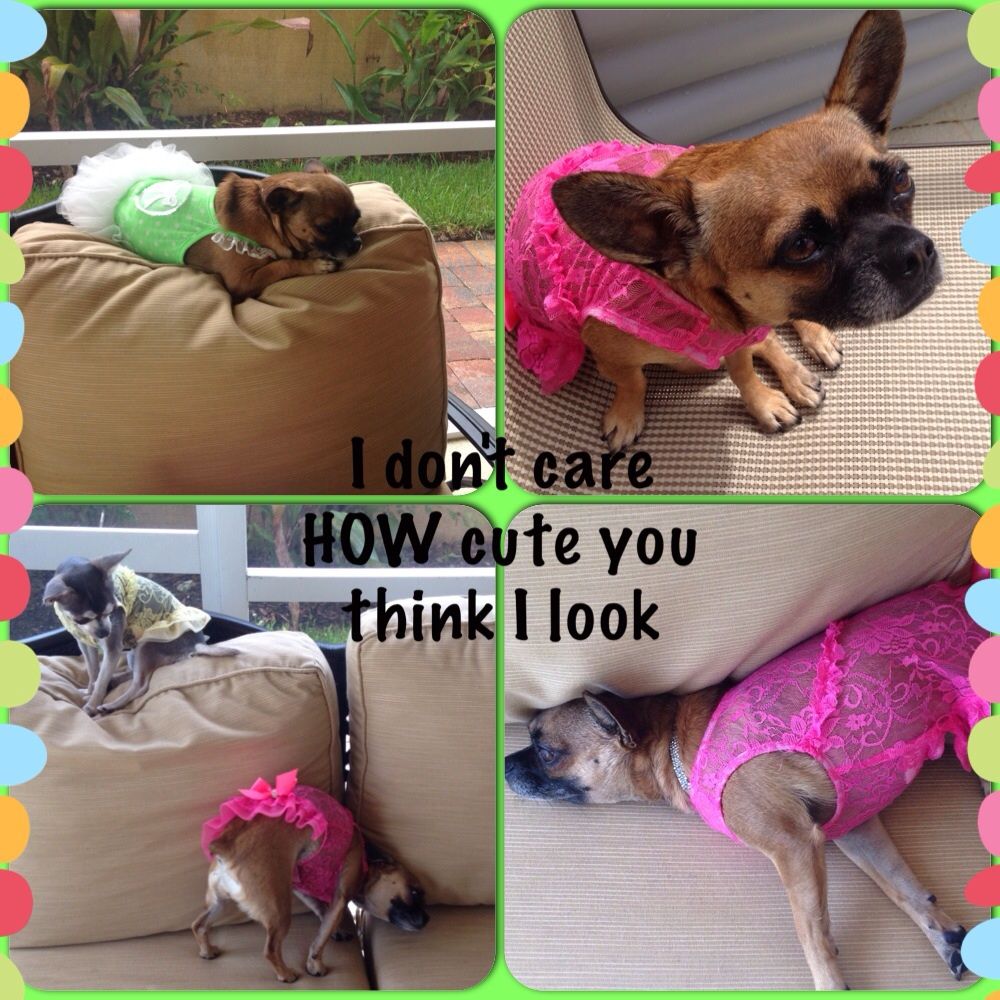 Lily in her new Wooflink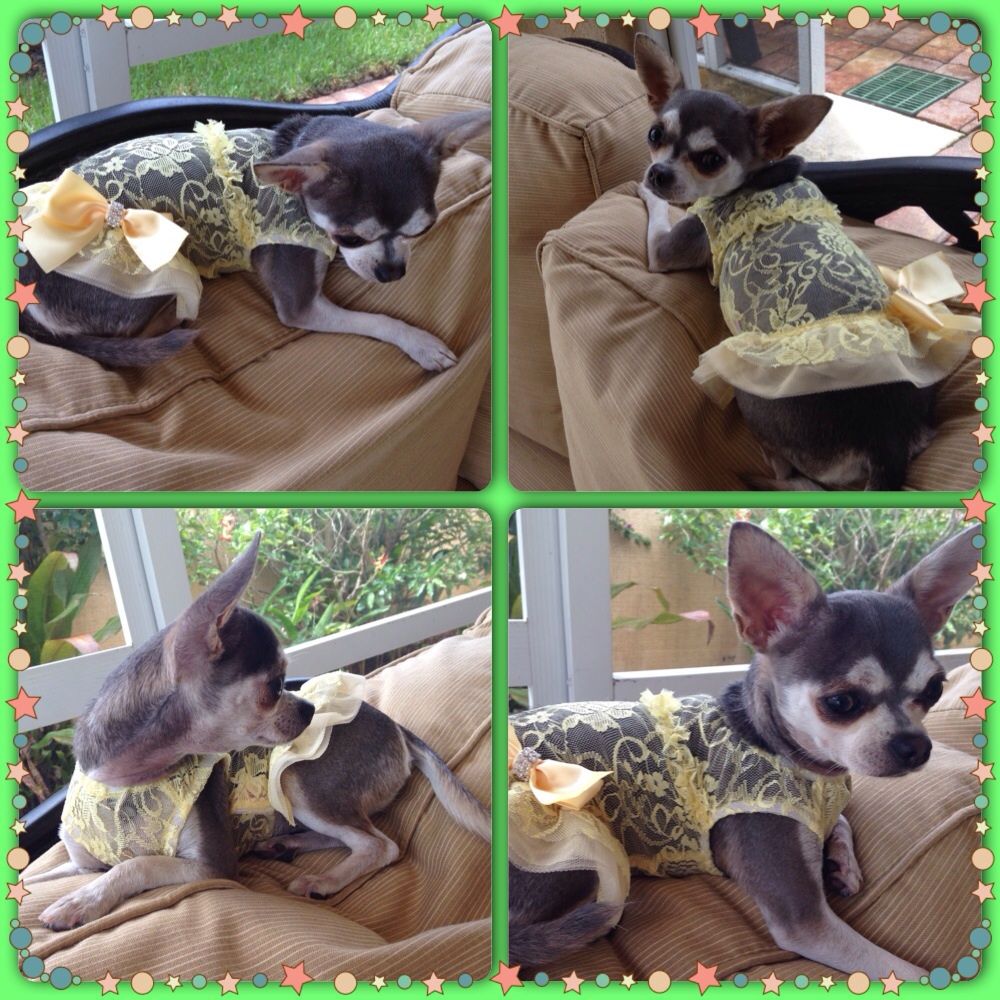 Princess Raisin....love this lace piece.