Hi! Leo had has annual check up and lab work up yesterday and Mimi had her ALT liver enzyme recheck so today we are expecting to hear back from the vet.
I'm really nervous since mimi has had an elevated ALT since before she was a year old when we did her presurgical lab work for her spay. Granted it finally started trending down the last check up, it was still high. We started her on a new supplement called liquid hepato which was recommended by a friend going through the same thing with her 2lb chi.
Leo got his 3 year rabies too, we skipped it last year. He did great yesterday and walking and shopping with us but this morning he's not doing well. He keeps screaming in pain when we touch him or try to pick him up. I even tried petting him on the ground and he was screaming. I feel so bad for him, poor little guy! I will definitely let the vet know as soon as she calls me.
Keep us in your thoughts please!
Patiently waiting to see my doctor!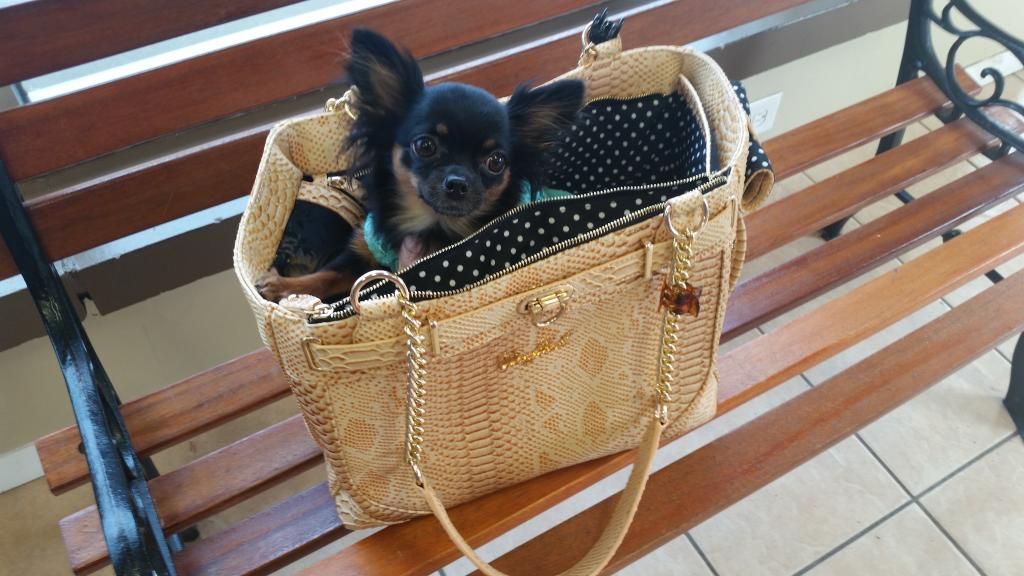 Having lunch with our aunt Leslie and sister Alice!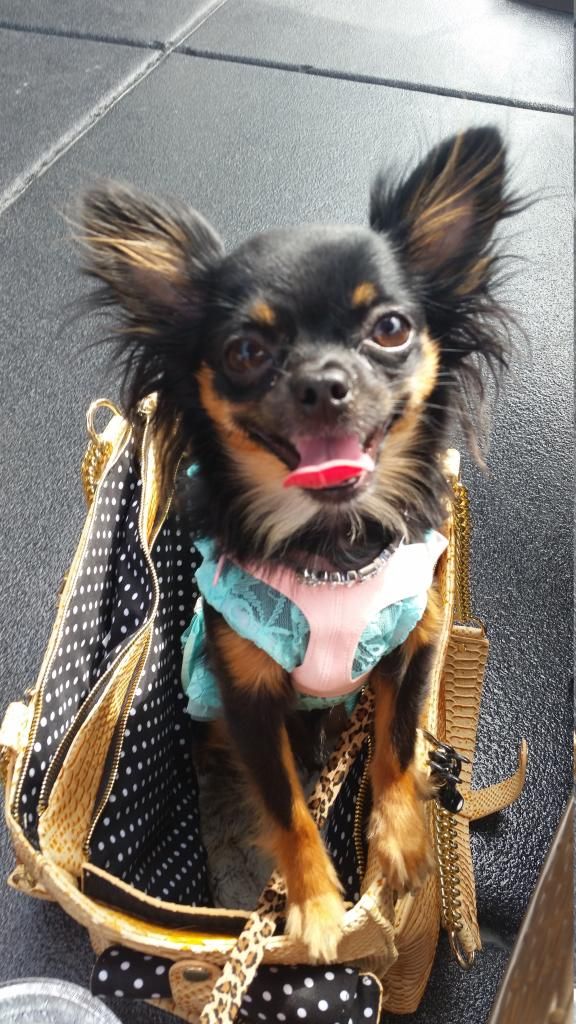 Leo's thoughts on getting his rabies!
Shopping with mama!!
All tuckered out!!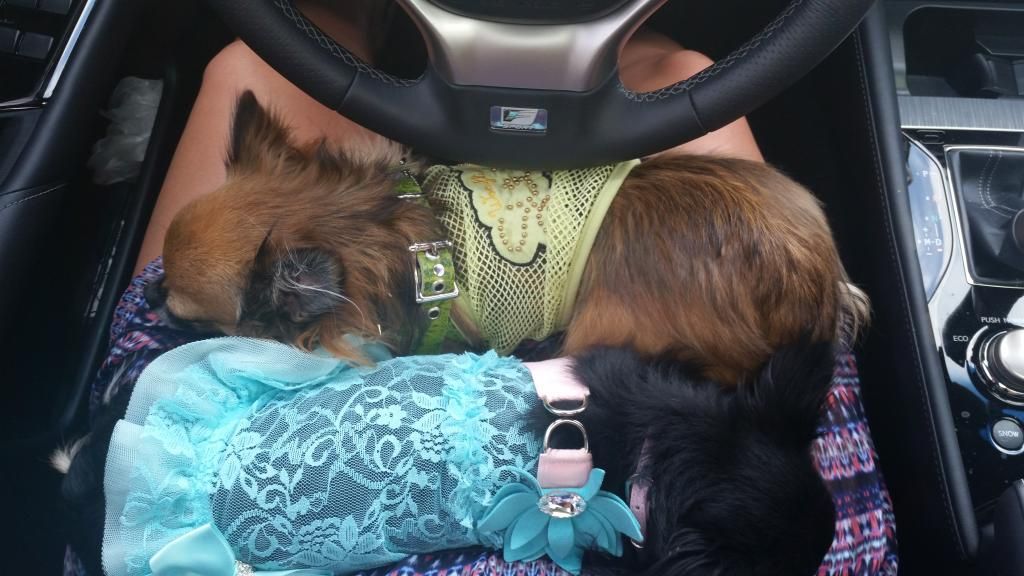 Random post:
Visiting our neighbor Max, my sister babysit him, and he is my favorite little man! He's one of our ring bearers!! He was carrying my purse around saying he's gotta go, he has lots of work to do!! Lol!