First here's a pic of Carl the same day he was neutered. This was at like 11:30 at night, when he was trying to go potty and having no success.
(Ignore his enormous-looking head, lol)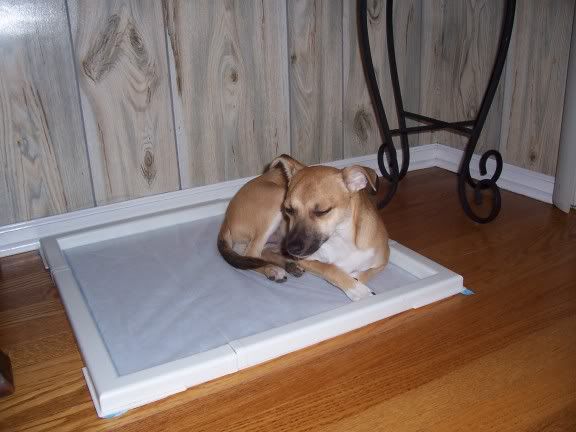 I decided to take a few pics of Carl enjoying the sun. It was over 40F here today (woo hoo!) and Carl wanted to go outside on the deck.
Carl's parents, Skylar and Socrates, live next door. They were outside on their deck too! They were barking at him and he was scared so he tried to run inside
Finally he got brave enough to look at them: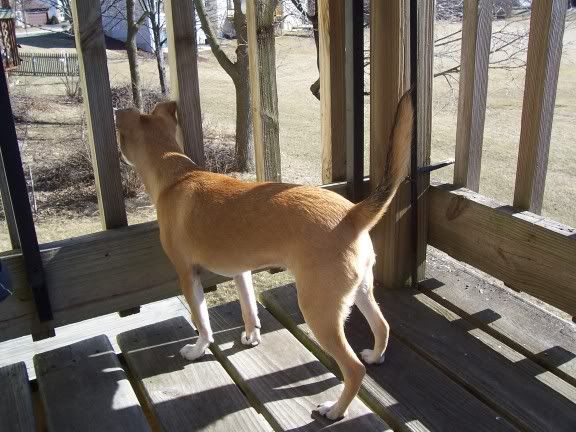 I tried to zoom in to get a picture of his parents, but they were pretty far away, so the pic is blurry:
Both their ears stand up, I guess my Carl's an oddball!
His mom is on the left. She's more on the petite side. Both his parents are more petite- then there's huge Carl!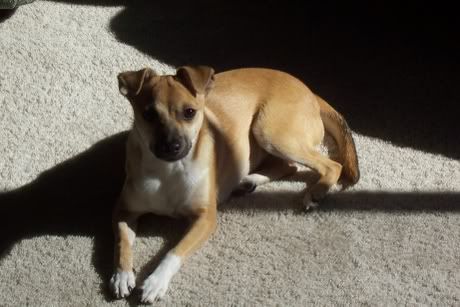 Carl loves the sun!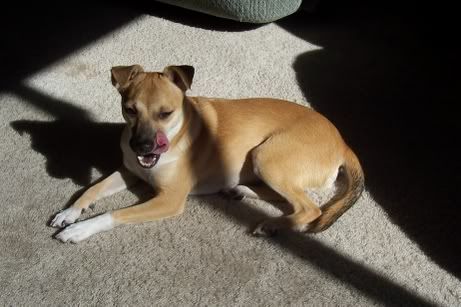 Haha lovin' the tongue!!