Unfortunately, my mom suffered a fall and fractured her femur. She has been in a rehabilitation hospital receiving therapy and healing. Salena has been a regular visitor, even sitting in on therapy sessions to motivate mom. She enjoys resting with mom in the afternoon after physical therapy.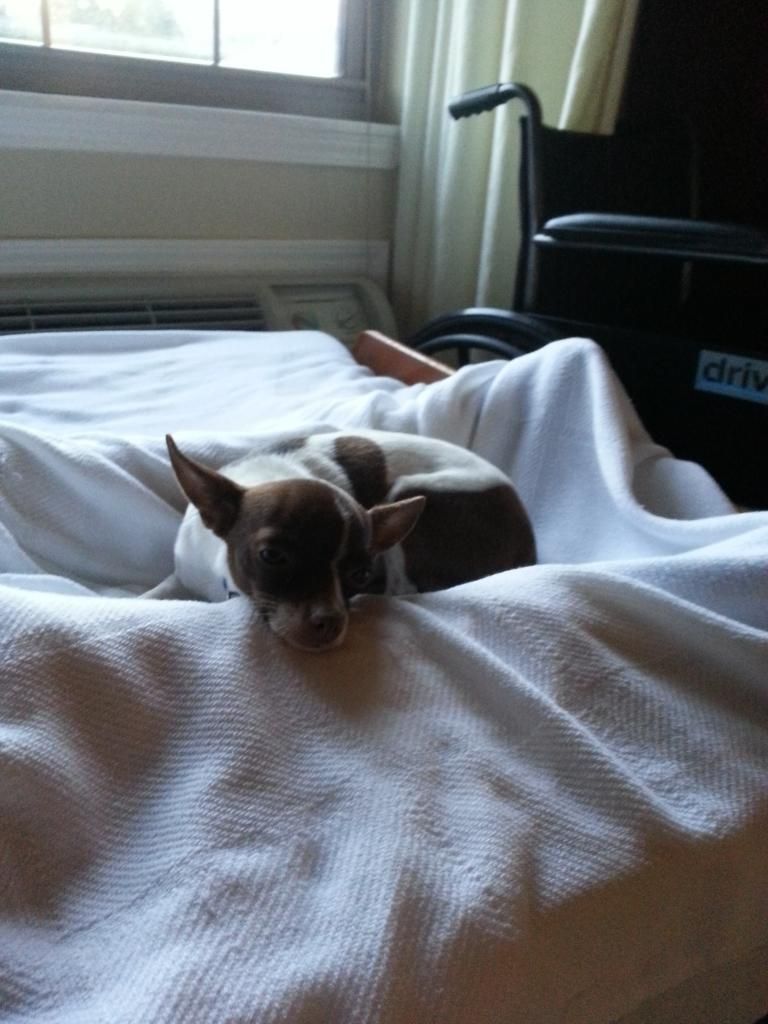 Mom isn't the only patient who looks forward to Salena's visits. On her first visit, my husband got surrounded by patients who wanted to cuddle her. Several patients have asked to pet her; she trots up to wheel chairs to greet patients. Salena seems to know which patients need to have some interaction with her. I love to see their faces light up when they see her. The staff love to see her, too. One of the therapists said she would make a great therapy dog!
I'm so glad Salena came into our lives. She has been a great companion to me and I'm thrilled she's bringing happiness to others who need it!