I don't give Midgie many snacks hardly at all, but I made homemade vanilla ice cream tonight and she understands the word "ice Cream". Lol
Don't look at my messy couch.
Gettiing a little closer.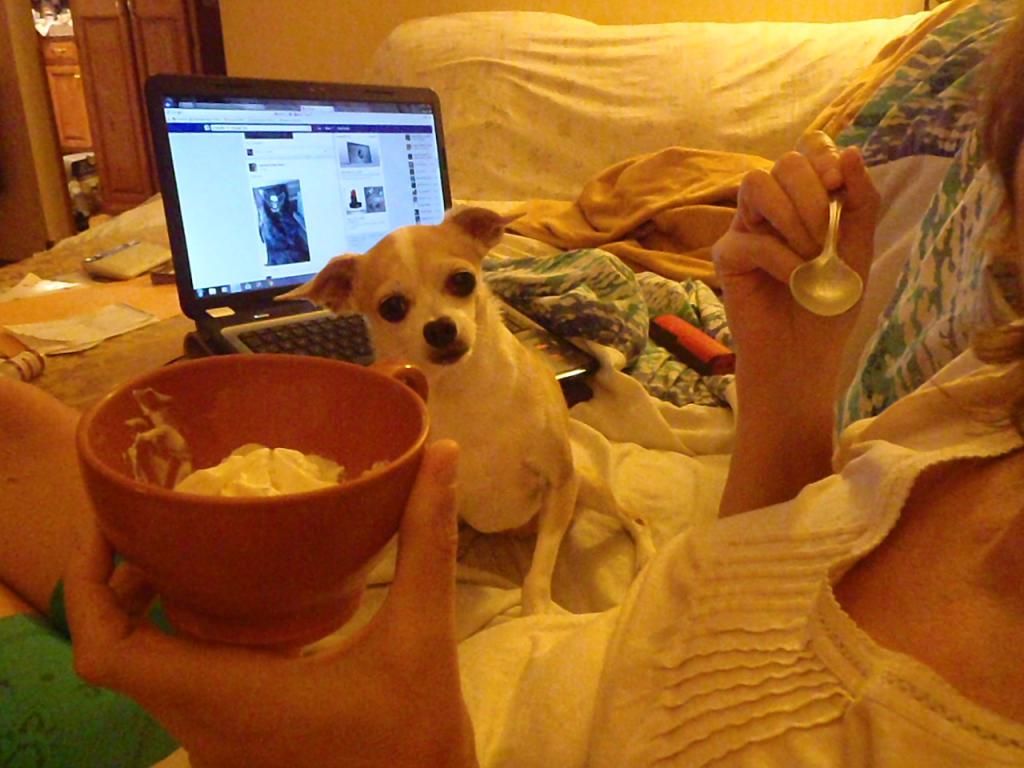 Ready to stick nose in cup.
A few random pics. She just won't let her mommy out of her sight....
Peek-A-Boo