Four years ago tomorrow we brought Mojo home on a trial run. We recently lost our first chi Gino at autoimmune disease and were completely heart broken. We decided we needed to save another baby instead of going with a breeder, so to petfinder.com we went and shortly found Mojo (then Gizmo). He was this little emaciated guy, looked like a deer. His face instantly melted my hear, I couldn't stop looking at his 3 pictures they posted. We already had Lola so we figured it was best to do a trial run to see how they would get along! So on Halloween we drove to Lafayette to meet the foster parents. Mojo was so shy, he kept chasing his foster mom and dad.
After a couple days, this once shy, mean guy was a total sweetheart. The first time I kissed him, he bit me! I was shocked!! But his demeanor quickly changed! He wanted to play, give kisses, learn new tricks like how to sing!
Thank you Mojo for finding us during our hardest time, I couldn't have asked for a better dog!! He is so amazing! My friends always try to steal him when they come over, he changes everyone's perception of chihuahuas. LOVE YOU MOJO!!
Meeting 1st time at Petco!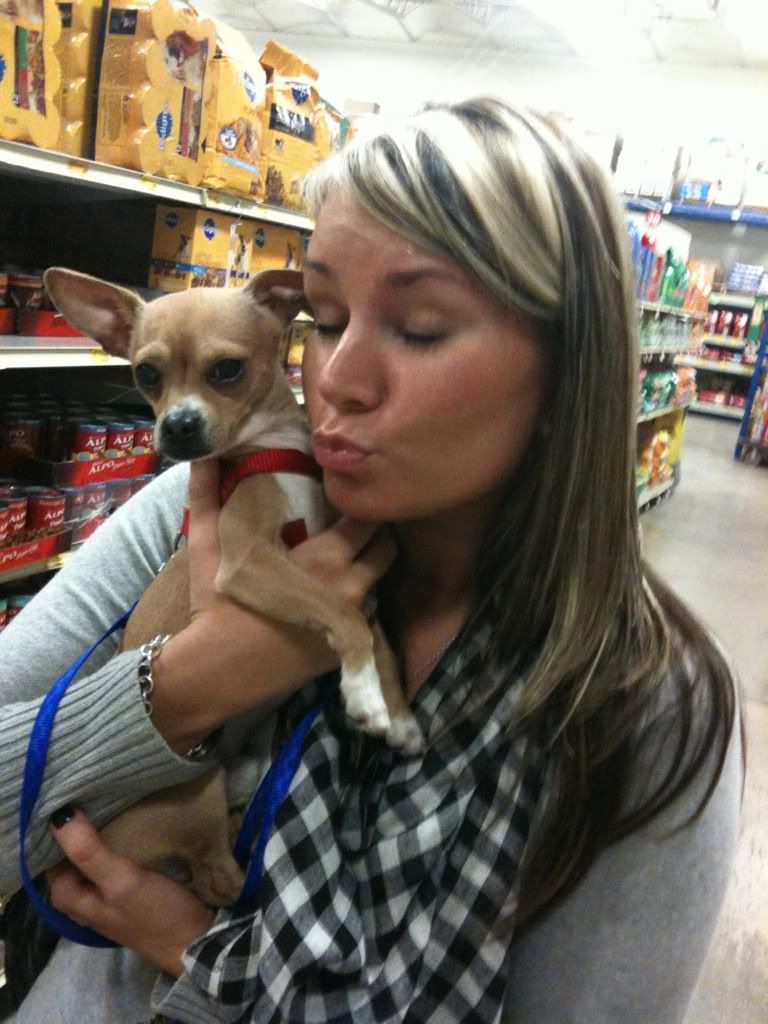 First week at home w Lola:
Random pics over last 4 years!