I worked all weekend and am finally off today! Mimi is feeling much better, I'm having a hard time keeping her calm. She did refuse her food this morning, I'm guessing bc her pain medication is giving her a tummy ache
I finally got the rest of my Doggie Couture Shop order so we took a bunch of pictures. I haven't used my fancy camera since before the wedding, so it was fun playing around with it especially since I have the best subjects!
The weather here is mid 20's with snow flurries making us stay inside and try to stay warm!
Enjoy!!!
Lola Bear wearing her new bunny hoodie!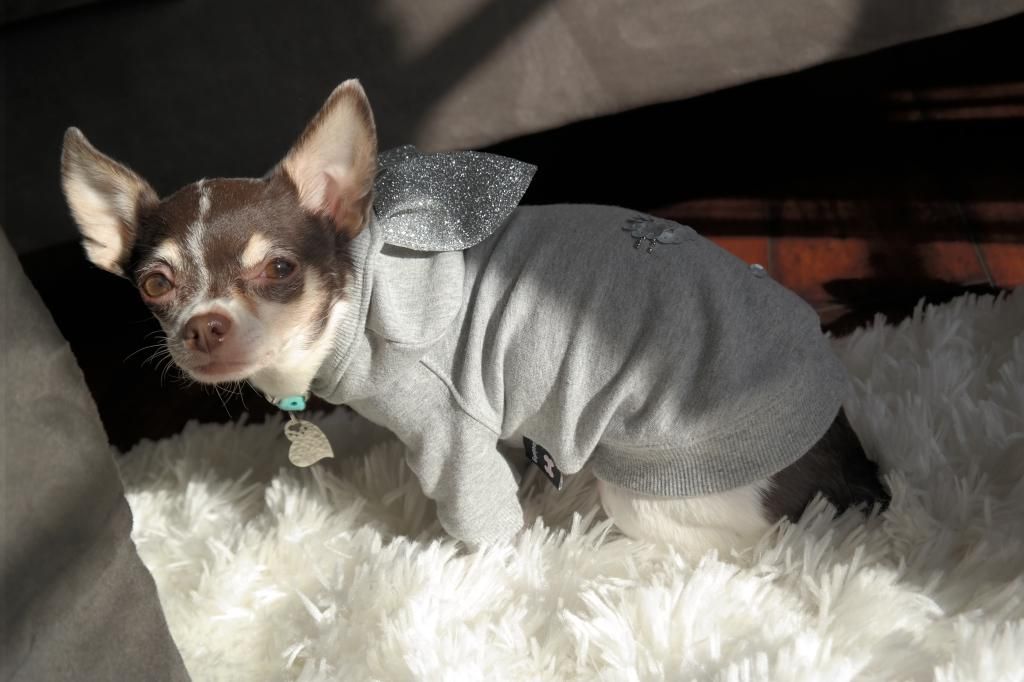 Mojo relaxing in his crate: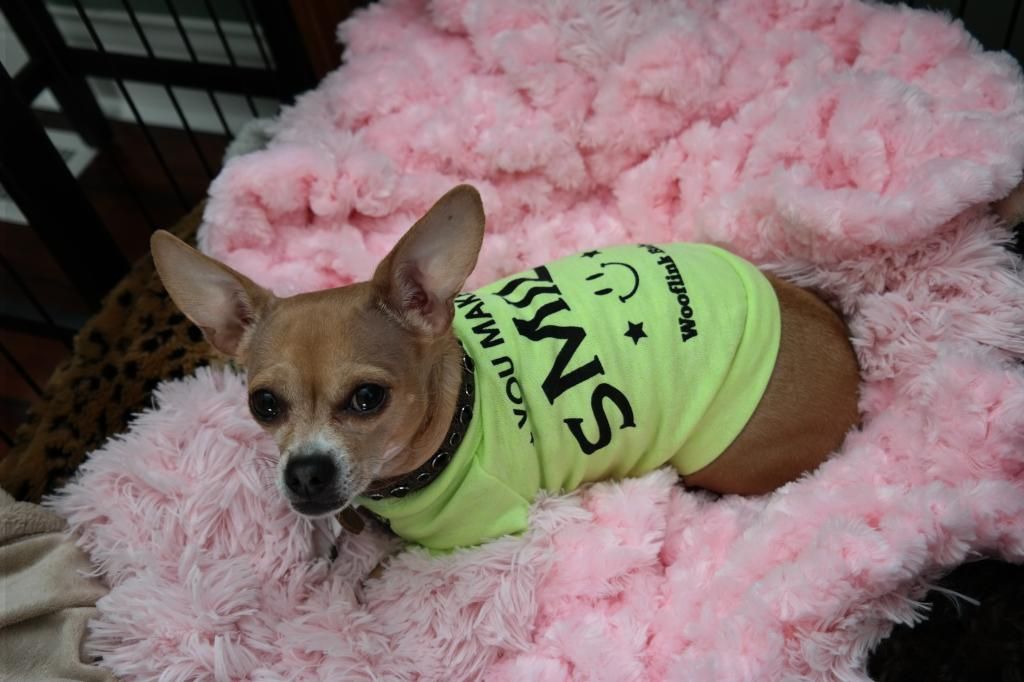 My tiny trooper!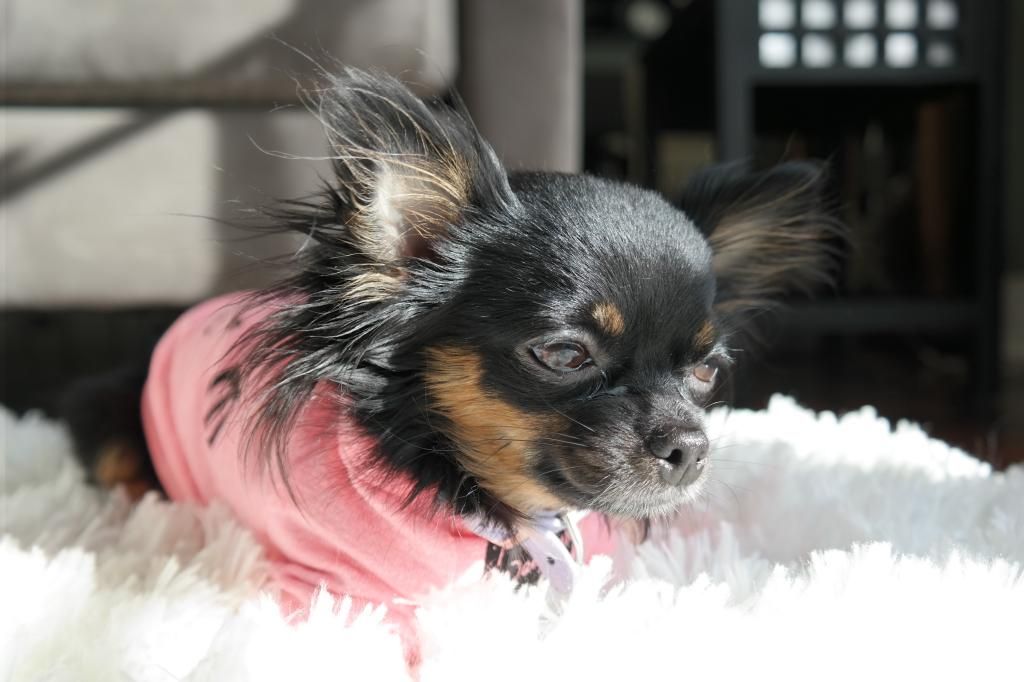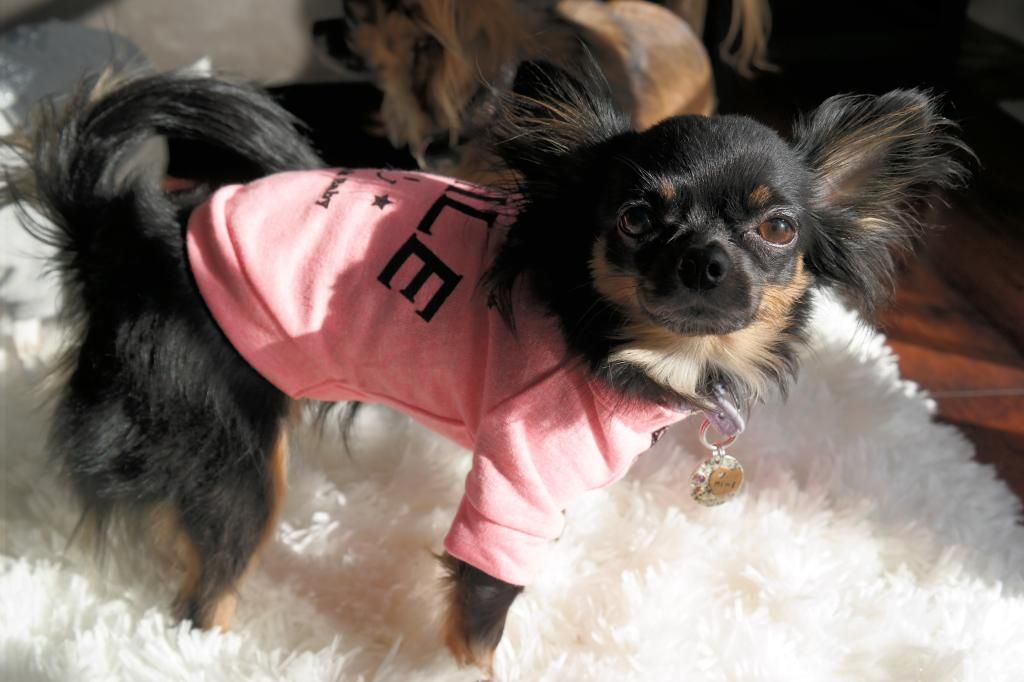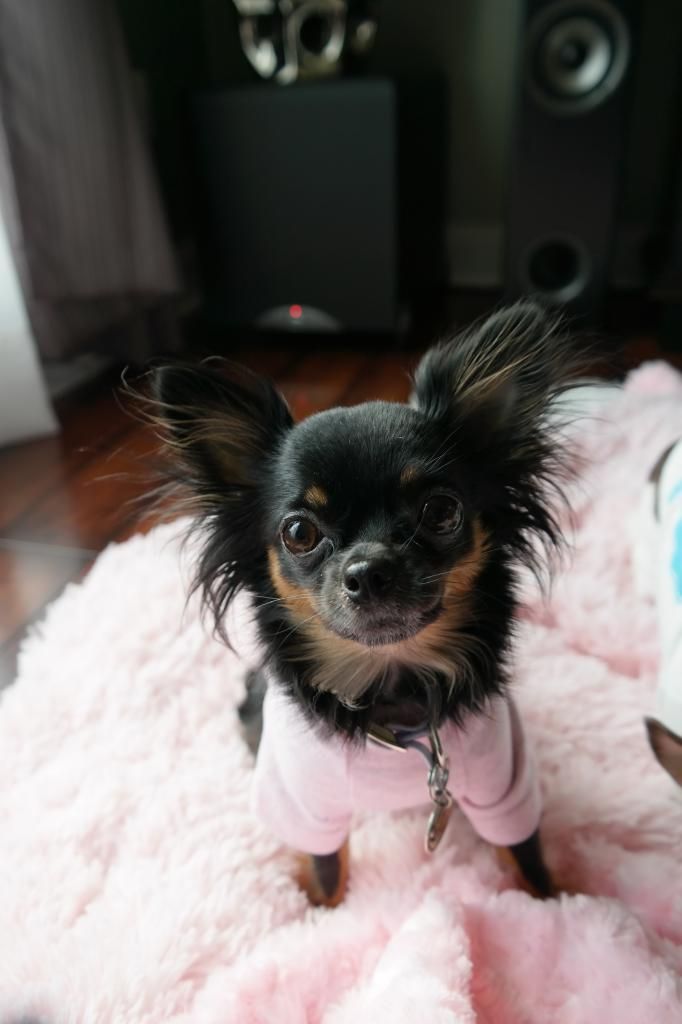 Leo caught naked!!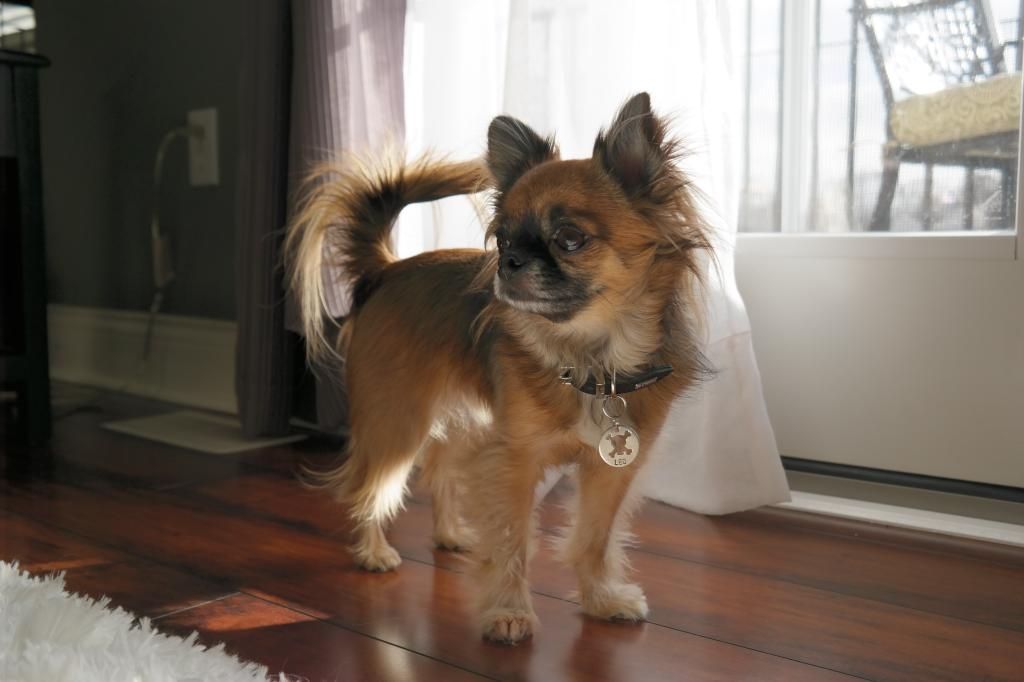 Mojo came out for some treats!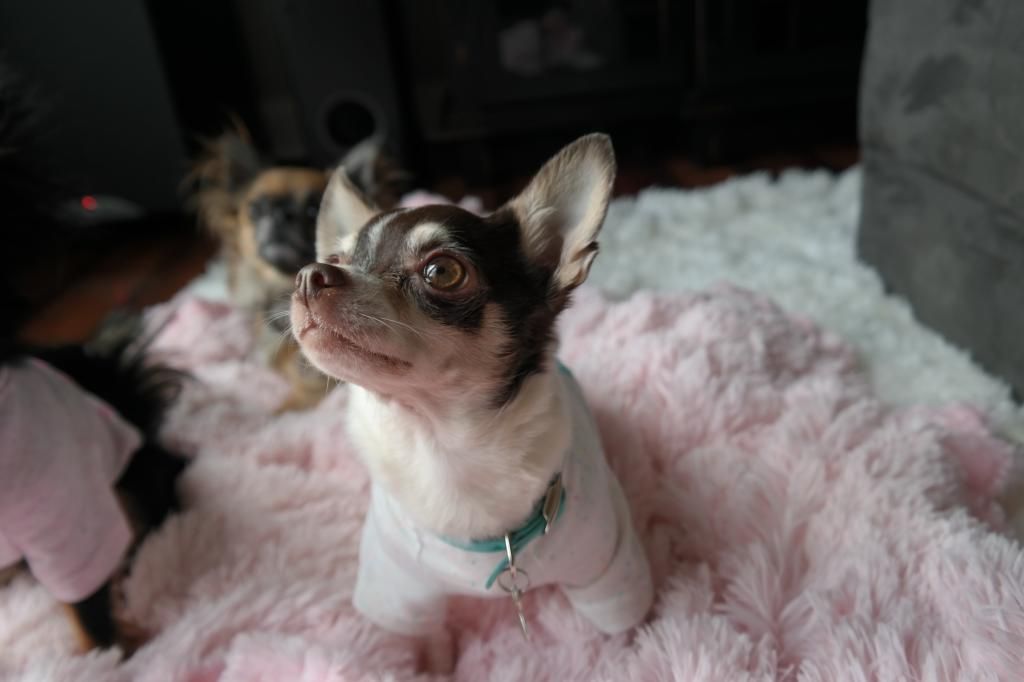 Sisters!!