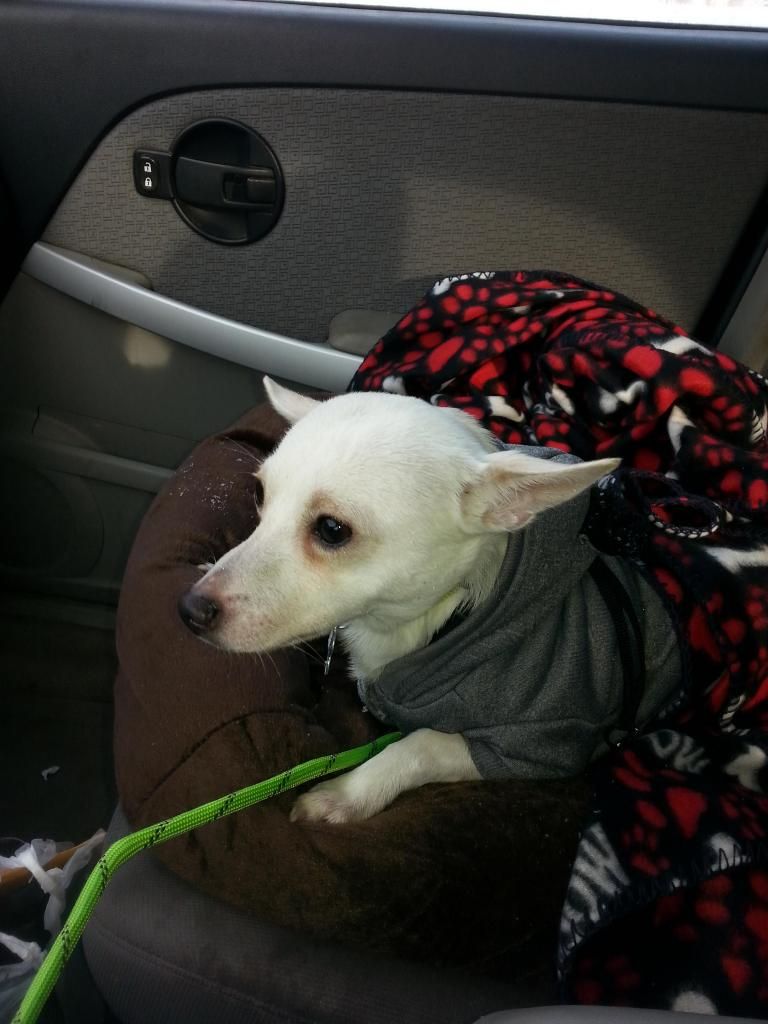 This is his "If I remember correctly "vet" is not a fun word!" face..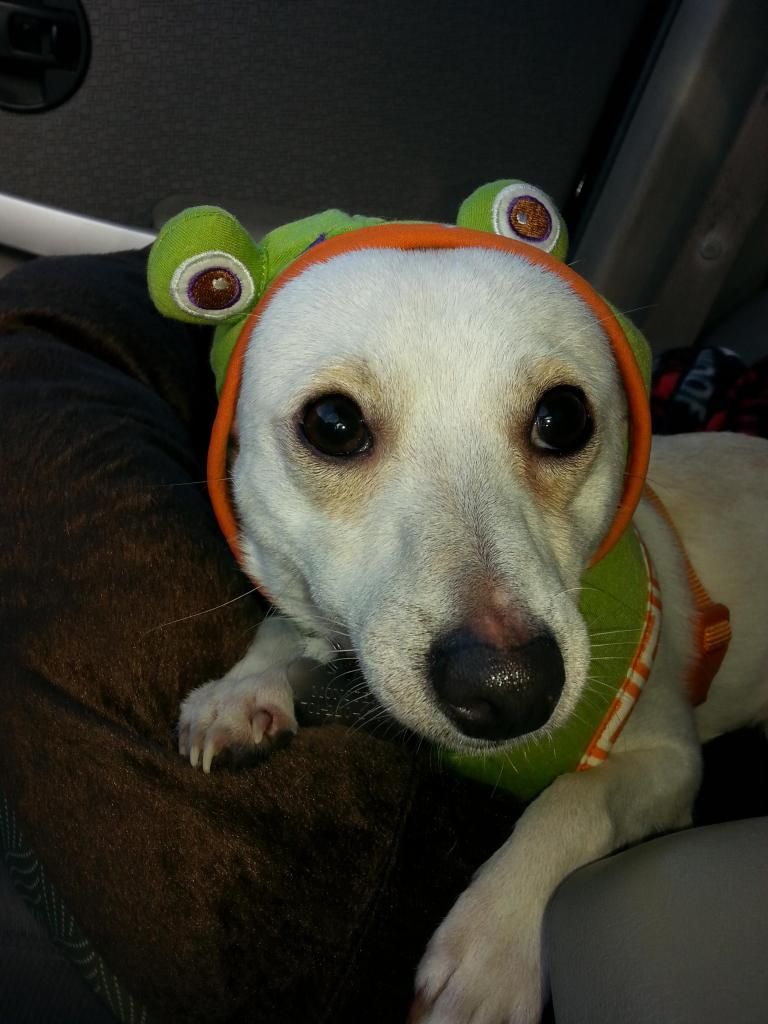 Of course after the vet we went to petsmart and got this adorable harness on clearance as it is a haloween item.. We don't care you can always be a frog!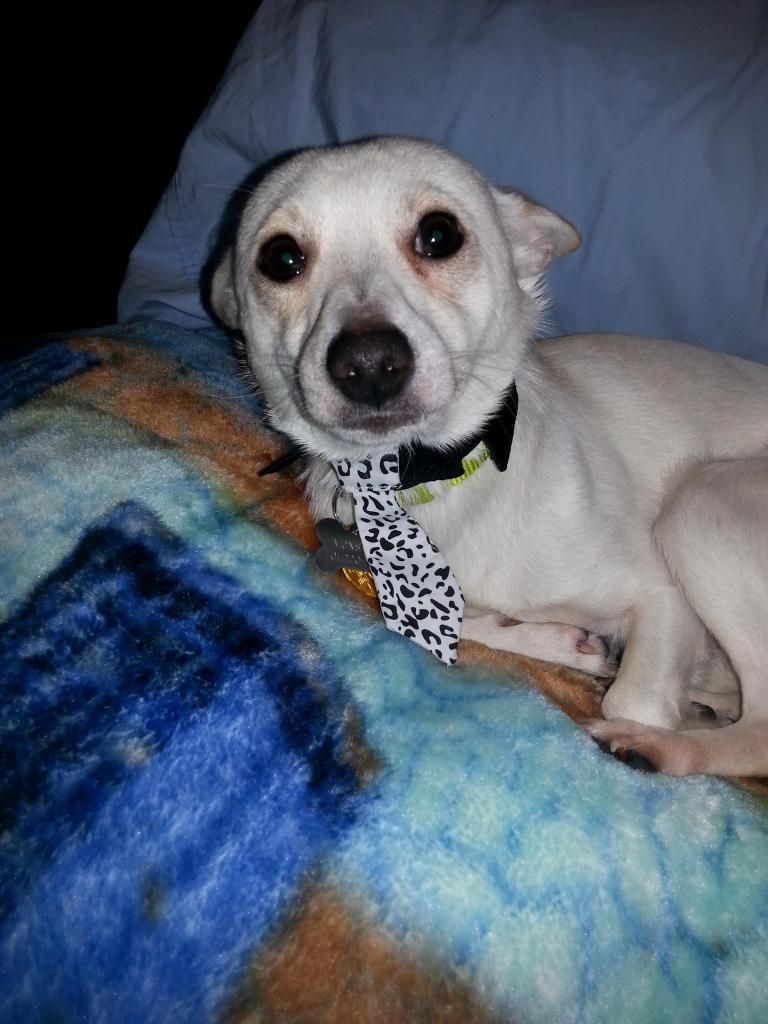 My little stud with his tie on!