just cuddled up...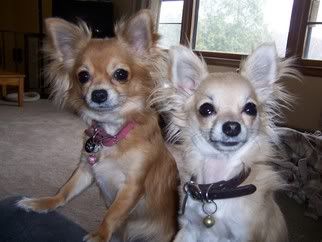 "mamma...what ya eatin?!"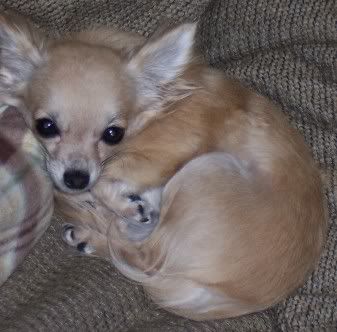 look mamma im SOOOOO tiny...AND i match the couch....
(i dunno why but dodger is definalty one of those pooches who prefers to be in the tiniest ball EVER to sleep lol)
vixie just looks SOOO fox like!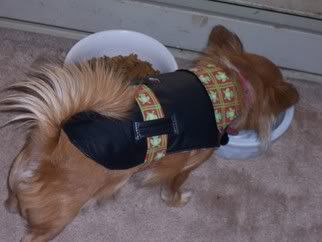 vixie and dodger in their new matching "leather" and froggies jackets. made by Moi (me lol) these have been crossposted in the crafters section.