here she is in her leopard hoodie. ( its so hard to get a good pic of her , she's so active all the time )
susan lanci bow collar. I think the lighting is off but this color is really beautiful. its called wine and roses
We finished opening everything right on Christmas Day. heres a pic of everything we got . Everything is so nice . all the clothes and both collars fit Ellie perfect. there are so many cute toys including a louisdog toy , I think the little pink dog is an Oscar newman toy and Martha stewart toys. Louisdog placemat and puppy bowls, perfect size blanket for Ellie , 2 sets of Louisdog baby tanks !! , a Louidog coat, things for me too , like cookies, candy and slipper socks, oh, and adorable Laineys Cookies, picture frame, ornament, oh, I know I am forgetting some things... leopard stocking... , and the LD baby bed that Kathy sent us earlier as a teaser gift ...
here's that adorable Leopard stocking that Kathy hand decorated with Ellies name on it too . ( as you can see, I don't decorate for Christmas. its just Peter and I for Christmas and I don't have company, we go out.. cause my family all lives out of the area, so... I don't decorate really but this stocking is soooo cute. i'll have to put it up every year and I do have some others for the other girls too.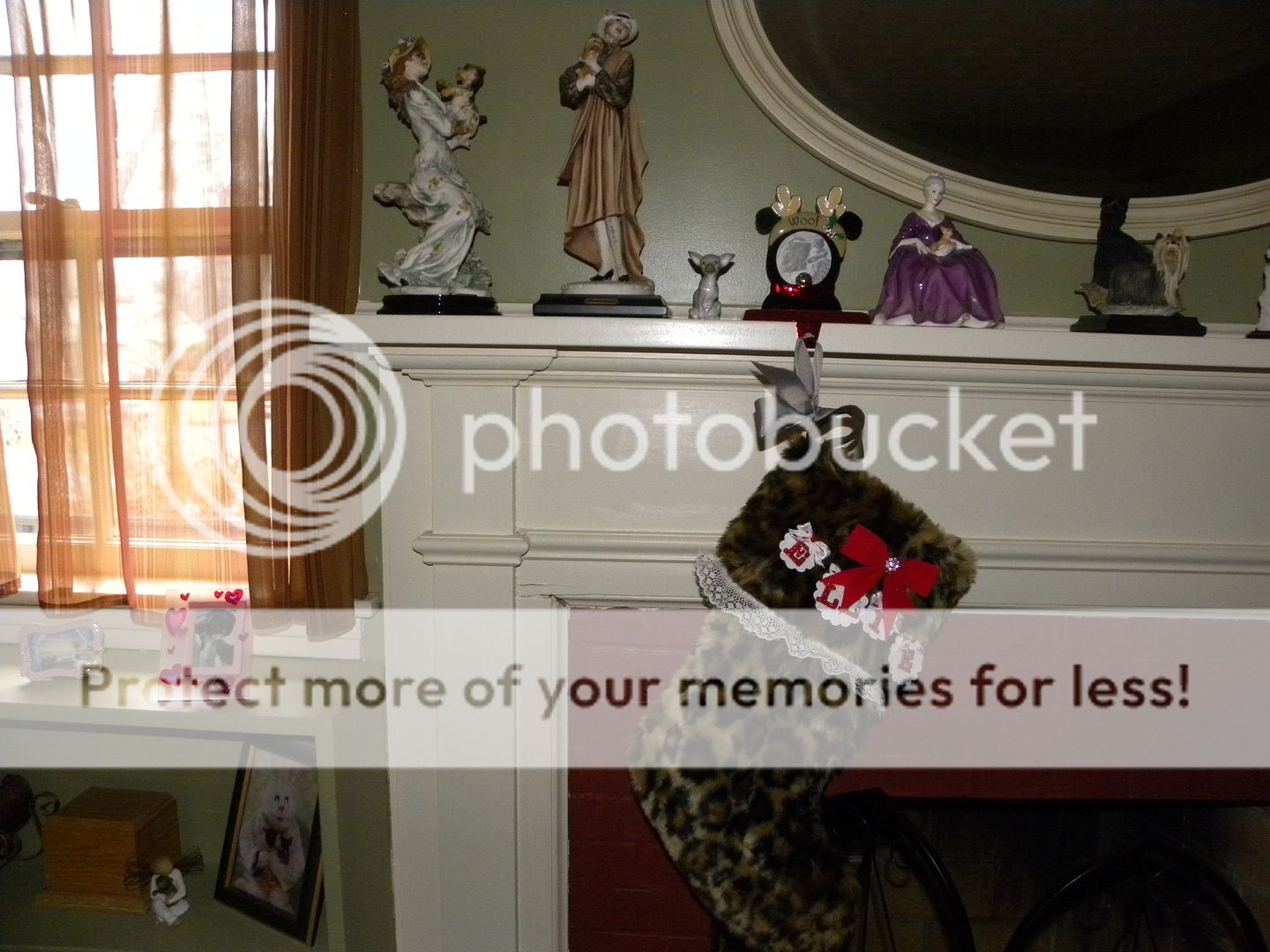 Thank you again so much Kathy and Lluvia !!! we had a great Christmas Eve and Christmas. it was so fun opening up everything and it all was perfect. we love everything. yesterday, they all shared one of the big Teddy cookies and they loved it so much !!!
I'll be taking more pics soon of Ellie with her new things