I thought I would add some new pics of Junie, they are starting to build up. I have become a bit obsessed with the picture taking
Hope you don't mind.
My sister calls this one her "sexy pose"
This is Junie with her blankie getting her tummy scratched: her two favorite things!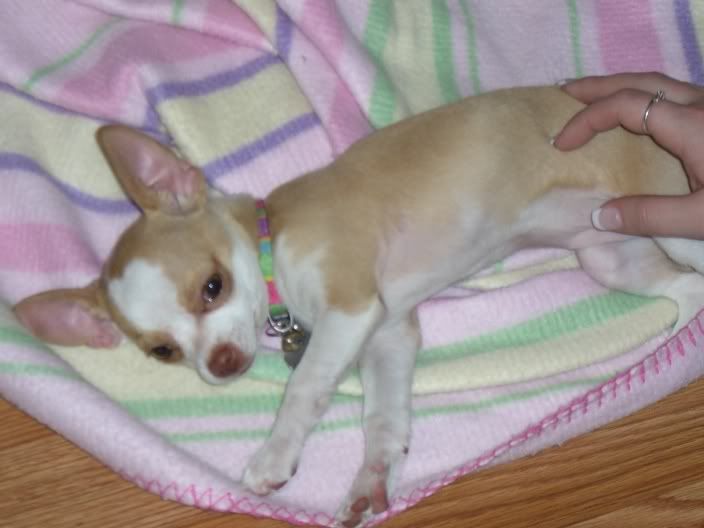 This one is the one with her cat castle and her cat toy...little selfish maybe?
This is her fourth sweater from my mom...I may be obsessed with picture taking but my mom is obsessed with making sweaters for her!
and another sweater picture:
That's all for now, I hope I didn't overload you! Thanks for looking though!