Here are some new pictures of the girls I took last night. They had to have their rabies shots yesterday so they needed the cuddle time in bed anyway.
Please ignore my messy bed and room, I was gone all day long.
Miss Deedlit
The girls together, poor Cosette's tags weigh her down a little. :P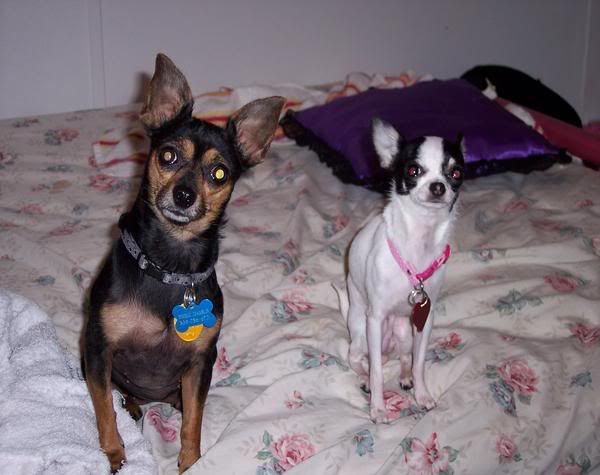 Deedlit with her replacement berber toy, she only loves this pink berber man but he's getting worn out so I ordered her this purple berber bear and she didn't like him at first but now she's starting to play with him a little more.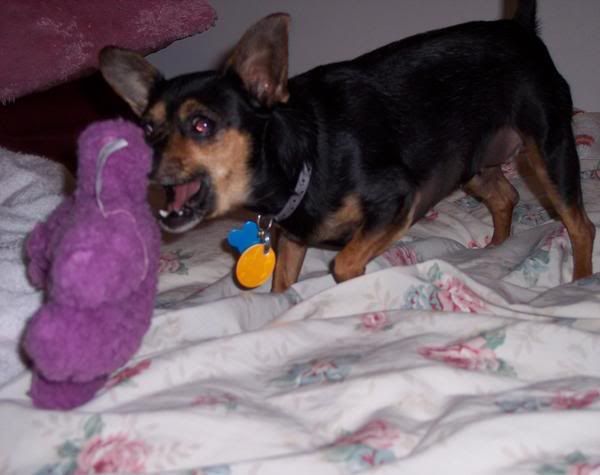 Cosette with her valentine bone from her daddy.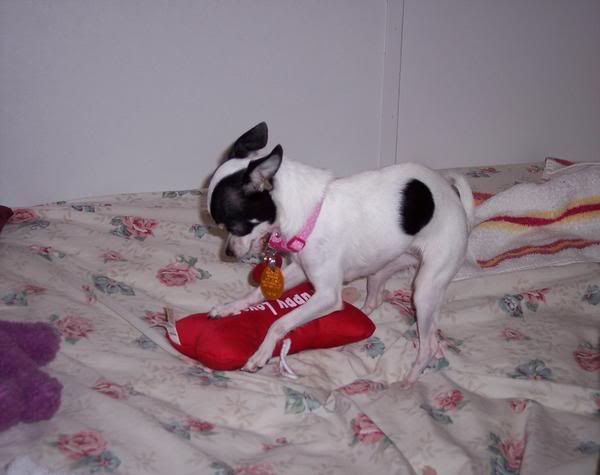 Deedlit trying to get the camera while Cosette gives her a kiss.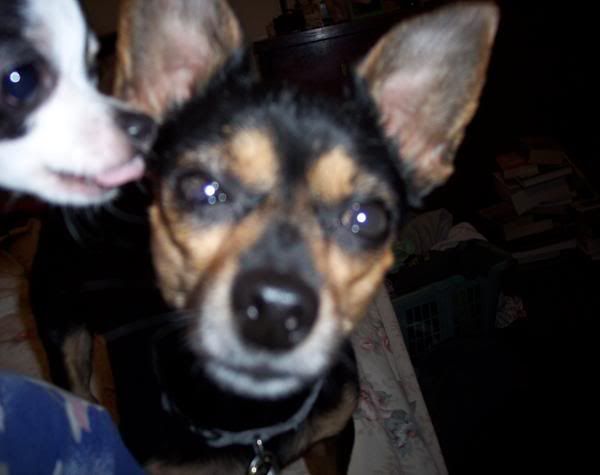 Deedlit sitting regally.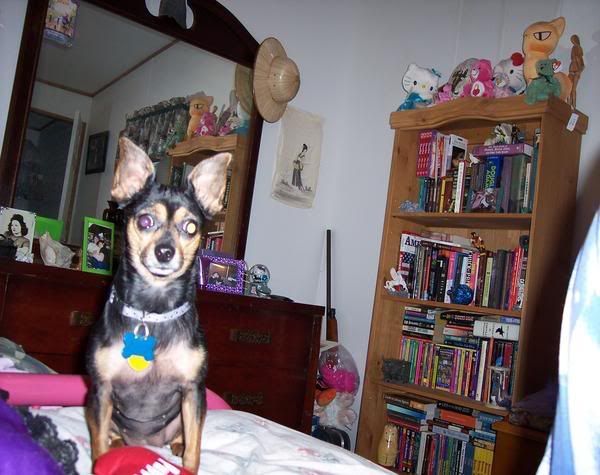 Ready to bark at her kitty sisters.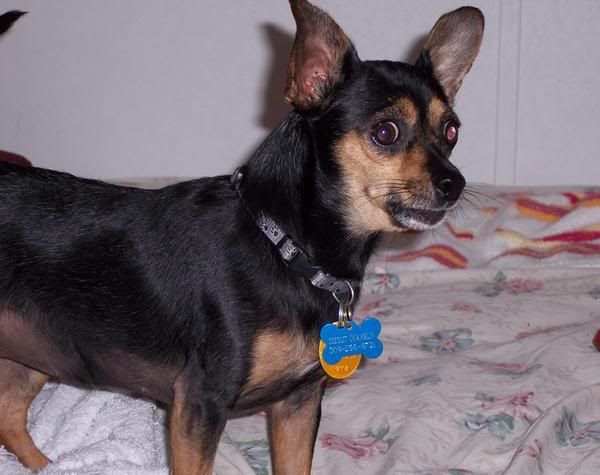 Cosette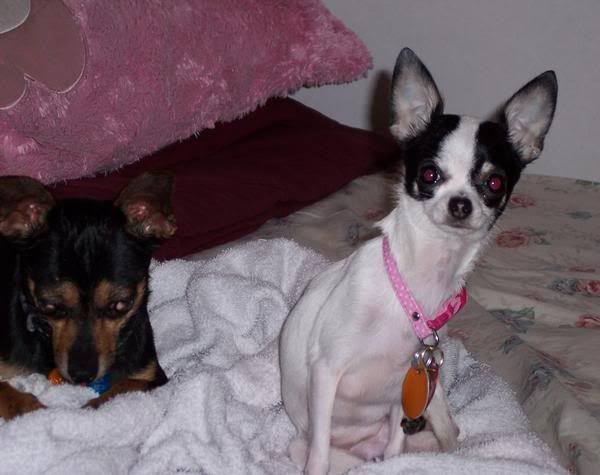 A face shot of Deedlit.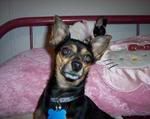 Ahhh Cosette attacking mommy with kisses. :P