Mojo, Leo, and I got to spend some time together today! We started off by going to get their nails and paw fur trimmed, treats from aunt Leslie and my sister, and then stopped to visit daddy at work! It's really cold here but at least the sun has been shining all day! 💕
Mr Moji!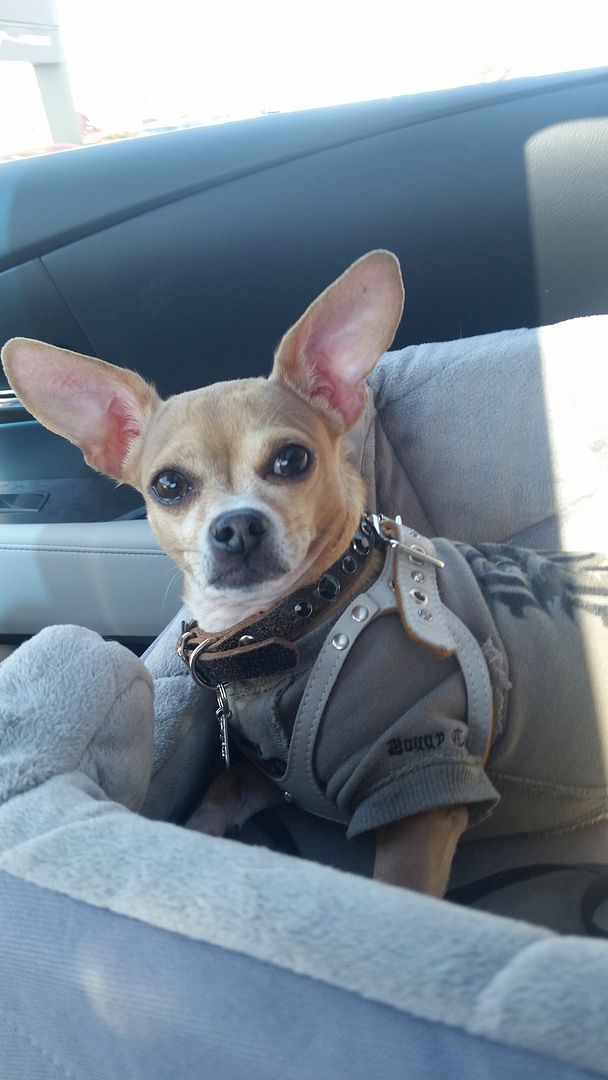 Leo being silly and naughty at the same time, trying to sit in my lap!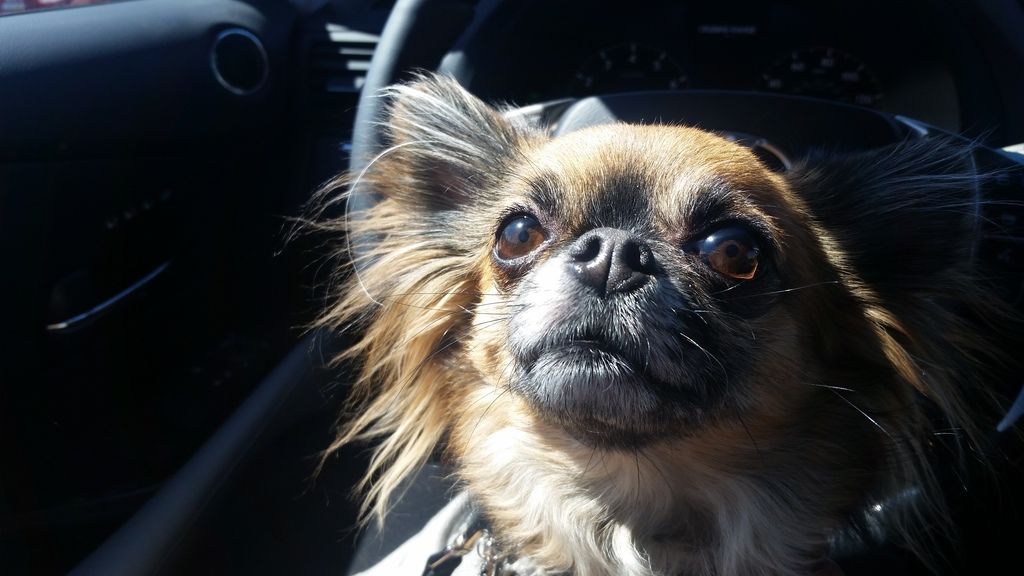 Leo telling me to drive faster please!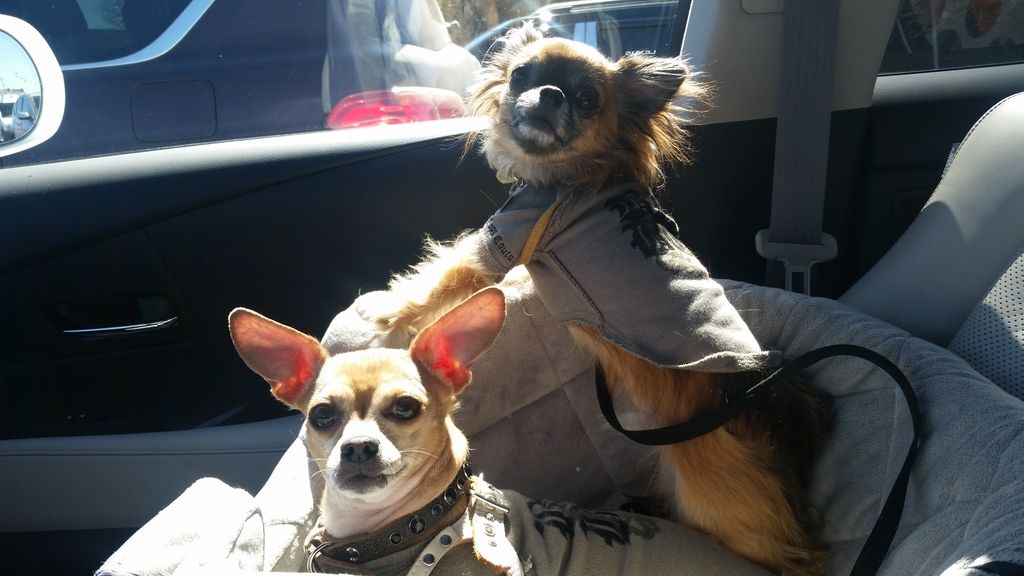 Quick selfie, he's such a loving, gentle man!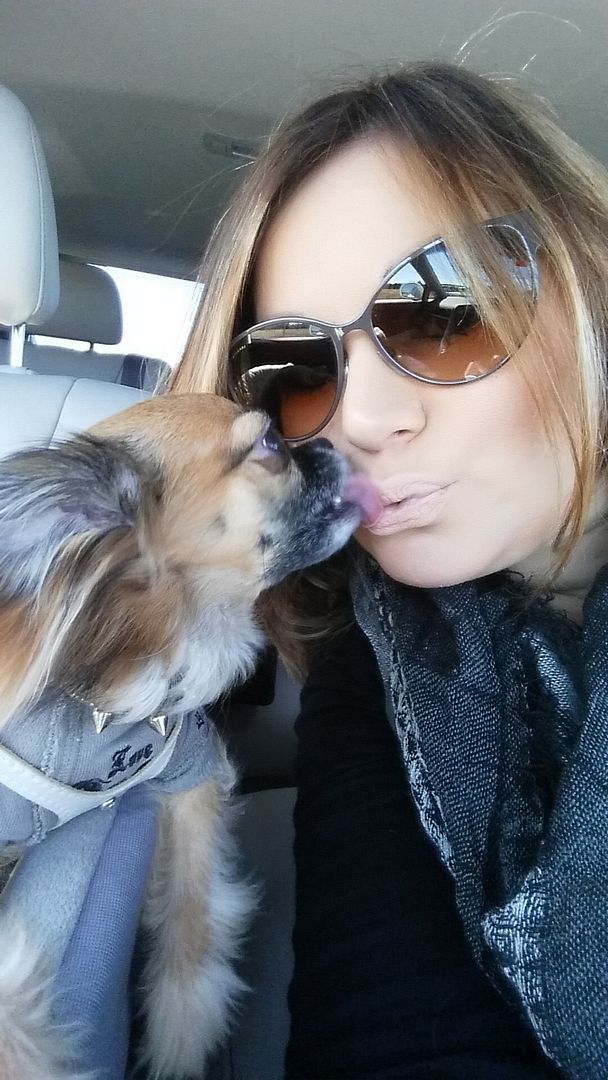 Waiting patiently for daddy to say hi!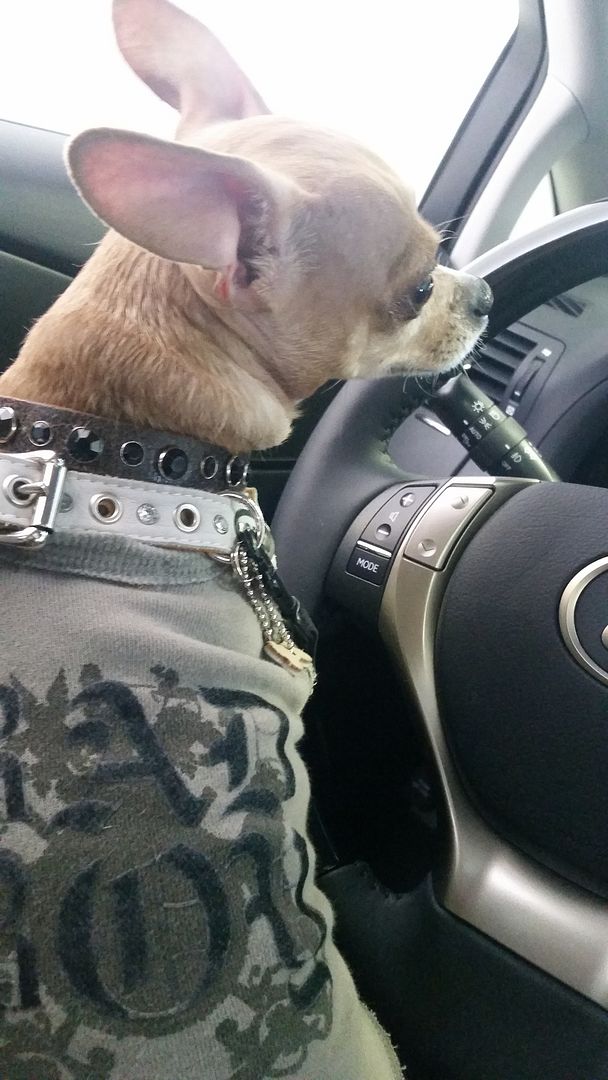 Leo's thoughts on getting his paw fur trimmed, lol
Mmmmm bully chew chews!!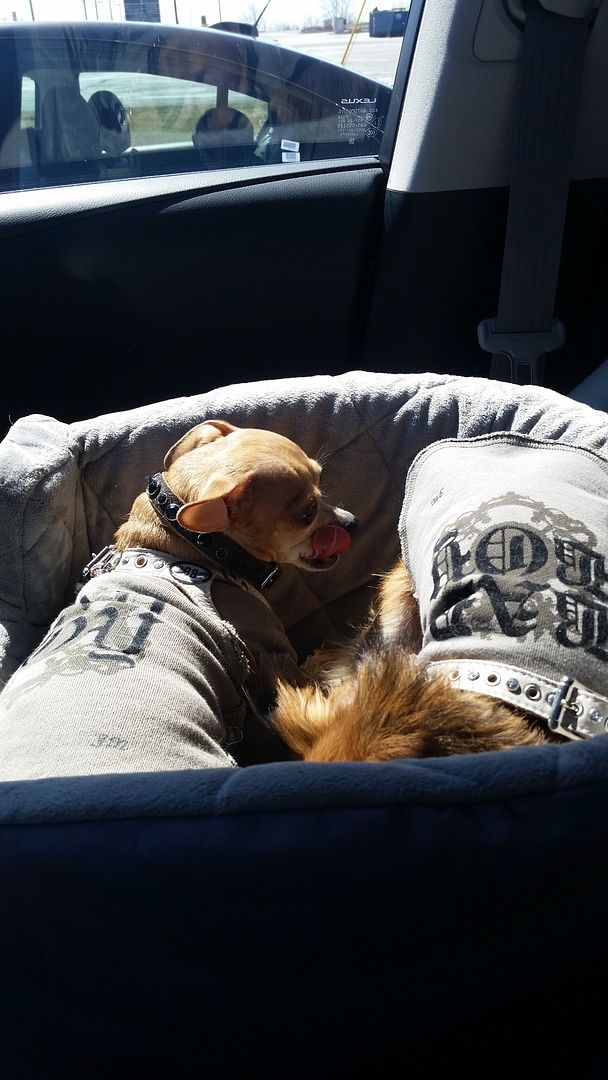 Sun bathing through the moonroof!